This is an archived article and the information in the article may be outdated. Please look at the time stamp on the story to see when it was last updated.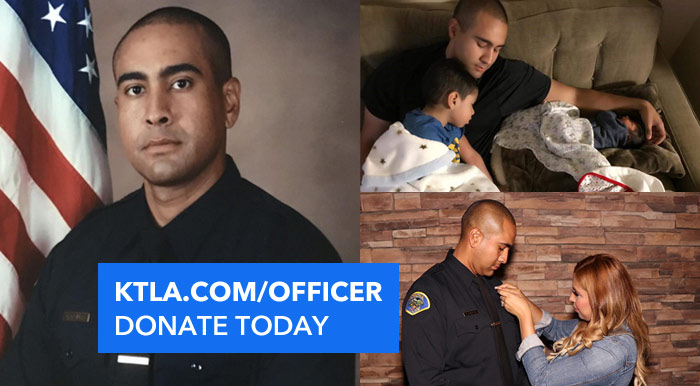 Pomona Police Officer Greggory Casillas was tragically killed in the line of duty on March 9. He leaves behind a wife and two sons – 4 years old and 5 months old – who are in need of help.
KTLA 5 asks our community to Take 5 to Care and make a donation to help the Casillas family.  The Pomona Police Officers Association has set up a fund to support the Casillas family.  Click now to go directly to the donation page for the Casillas family and make a contribution to support them in their time of need.
The Casillas family is also holding a fundraising raffle event at Craft Beer Cellar in Eagle Rock on Friday, March 23, from 6PM to 10PM.  They are located at 1353 Colorado Blvd. in Los Angeles.
[protected-iframe id="17c3429561508fef7e7b79743660d01a-41641936-3594938″ info="twsrc%5Etfw" class="twitter-video" height="750″]