This is an archived article and the information in the article may be outdated. Please look at the time stamp on the story to see when it was last updated.
LOS ANGELES (KTLA) — Actor Ben Affleck has been tapped to play Batman in Warner Bros.' upcoming sequel to the Superman movie "Man of Steel."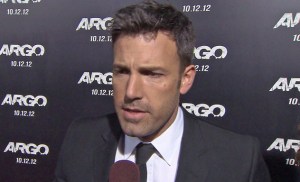 The new project will put DC Comics' most iconic characters together on the big screen for the first time.
Affleck will play Bruce Wayne (Batman) opposite Henry Cavill's portrayal of Clark Kent (Superman).
The movie will also bring back many other stars from "Man of Steel," including Laurence Fishburne and Amy Adams, who played Lois Lane.
Warner Bros.' was predicting a worldwide release date in July 2015.
Do you think Ben Affleck will make a good Batman? Click here to vote.