This is an archived article and the information in the article may be outdated. Please look at the time stamp on the story to see when it was last updated.
Justin Bieber was being investigated Tuesday in connection with an alleged attempted robbery that occurred in the San Fernando Valley, police said.
Bieber had not been arrested, but was accused of attempted robbery by an unnamed person, according to Officer Rosario Herrera with the Los Angeles Police Department.
Police were initially called because Bieber had allegedly tried to take a girl's phone, according to Sgt. Paul McLaughlin with LAPD's Devonshire Division.
The incident occurred Monday at approximately 10:30 p.m., McLaughlin said.
No other information about the incident was released by police.
However, TMZ reported the incident occurred at the Sherman Oaks Castle Park where Bieber and his friends were hitting balls in a batting cage.
The alleged victim told the website that Bieber and his friends got into a scuffle with several other people at the park.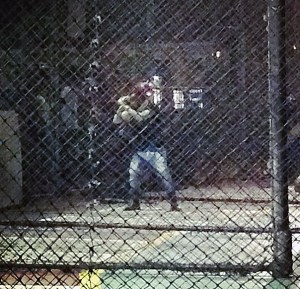 When Bieber saw her reaching for her cellphone to take pictures, the woman told TMZ that the pop star tried to grab it out of her hand.