This is an archived article and the information in the article may be outdated. Please look at the time stamp on the story to see when it was last updated.
Pauley Perrette, the actress best known for her role on the TV series "NCIS," said she was attacked by a "VERY psychotic homeless man" near her Hollywood Hills home on Thursday, in an incident that she described on Twitter and in a subsequent interview.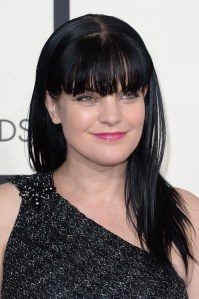 The violent encounter occurred about 5 p.m. in the 6000 block of Cahuenga Terrace (map), and resulted in the arrest of a 45-year-old suspect, according to the Los Angeles Police Department.
"I was walking across my street to a new guest house I bought to meet my architect" when she was "jumped" by the attacker, Perrette tweeted shortly before 1:30 a.m. Friday. He "grabbed me so forcefully, pinned my arm, punched me in the nose, forehead repeatedly telling me he was going to kill me," she added.
"Then he showed me how he was going to kill me," the tweet continued. "He kept repeating his name: 'WILLIAM __, DON'T FORGET THAT!"
The 46-year-old actress wrote that she was "alone, terrified and trapped."
"I prayed my heart out an (sic) then finally said, 'William is a beautiful name,I have a little nephew named William,'" Perette wrote.
The man allegedly punched her again before telling her to "get the f— out of here," after which she went into shock and collapsed on the sidewalk, she said.
According to Perrette's written account of the incident, she then texted a nearby friend and drew a composite sketch of her assailant, who was "headed towards Hollywood Blvd with murder in his eyes."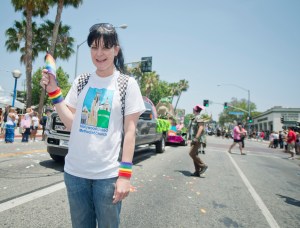 Her friend, a man named James, found the attacker and led responding police officers to him, the actress said.
David Merck, 45, was taken into custody on suspicion of felony battery, said LAPD Sgt. Bob Ward. The suspect, whose birthday was Thursday, was being held on $100,000 bail, according to Los Angeles County Sheriff's Department records.
"I've seen this guy's rap sheet; it's a long rap sheet," Ward told the Los Angeles Times, describing the man as a local transient. "He's self-medicating. Probably didn't even know who she is. … He's not going anywhere."
Perette, who portrays the forensic scientist Abby Sciuto on the CBS show "NCIS," ended her written description on a note of advocacy.
"We need full mental health care. We need housing and help for the homeless," the tweet said. "We need to support our cops. We need to not walk alone."
"I need to heal," she concluded. "I almost died tonight."
Reached by phone Friday morning, Perette said she was "OK" and "safe now."
She characterized the assault as a random act that was not connected to her status as a celebrity.
In light of her longtime support for the homeless, she said, the incident "was a really devastating irony for me."
"I'm glad to be alive," she added, "because I was very unsure that that would be my fate when it was happening."