This is an archived article and the information in the article may be outdated. Please look at the time stamp on the story to see when it was last updated.
LOS ANGELES — Opening statements are scheduled to begin Monday in the wrongful death lawsuit filed by Michael Jackson's family against entertainment giant AEG.
A jury of six men and six women was impaneled Monday in the case, which is expected to last up to 4 months.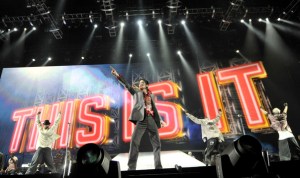 Jackson's mother and three children are suing AEG Live, claiming the promoter was liable in the pop icon's death in 2009.
At issue, whether AEG negligently hired and supervised Dr. Conrad Murray, who gave the singer a fatal dose of the anesthetic propofol on the eve of what was to be Jackson's comeback tour.
Jackson died two weeks before his "This Is It" comeback concerts, organized by AEG Live, were to have debuted in London in the summer of 2009.
Murray was convicted of involuntary manslaughter in 2011.
The judge has ruled that live cameras will not be allowed in court during the trial.