This is an archived article and the information in the article may be outdated. Please look at the time stamp on the story to see when it was last updated.
Officials will not know for sure what kind of drugs were found in Justin Bieber's home until tests are conducted to determine whether it was Ecstasy, cocaine or another substance, sheriff's officials say.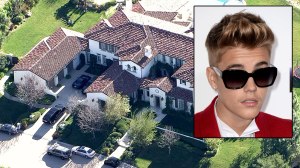 "You have to analyze any evidence to see what comes forward," spokesman Steve Whitmore said Tuesday. "It may not be that particular narcotic."
Whitmore said it is more likely the substance was Ecstasy or Molly, a synthetic stimulant marketed as a pure form of MDMA, the main ingredient in Ecstasy.
"Let's just wait and see, but we're fairly certain it's a controlled substance," Whitmore said.
Click here to read the full story on LATimes.com.