This is an archived article and the information in the article may be outdated. Please look at the time stamp on the story to see when it was last updated.
She's young, hot and hip.
Taye Hansberry also a blogger.
Dishing the scoop on fashion food and beauty this L.A. born and raised looker knows what she.
"I only wanted to write about stuff I like. I'm never negative. I'm not here to bring a business down," Hansberry says.
It all started 2 years ago during a job interview.
"The guy interviewing me said why don't you have a blog… I thought to myself, what's a blog," Hansberry says.
Soon with a little research a splash of confidence… She took to the keyboard… Creating Outfit Tuesday, Fashion Friday, even a food blog.
Hansberry admits, "It's not easy..it's a lot and you have to constantly post or you will lose your readership."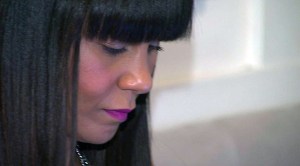 Once Taye has her fashion  tips… she photographs the product then it's off to a local cafe to download and dish.
"I will sit here literally all day and download my photographs," Hansberry says.
And she does it one at a time…just the way she likes it.
— Lu Parker KTLA News
Taye's WEBSITE:
www.tayehansberry.com
Taye's BLOG:
www.stuffshelikes.net
Gregory Arlt