This is an archived article and the information in the article may be outdated. Please look at the time stamp on the story to see when it was last updated.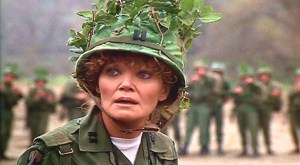 BURBANK, Calif. (KTLA) — Actress Eileen Brennan, who earned an Oscar nomination for her role as the drill captain in the film "Private Benjamin" has died, it was announced Tuesday.
Brennan, a breast cancer survivor, died Sunday at her Burbank home after a battle with bladder cancer, her management company said.  She was 80.
"Our family is so grateful for the outpouring of love and respect for Eileen," her family said in a statement.  "She was funny and caring and truly one of a kind. Her strength and love will never be forgotten. She will be greatly missed by all of us."
Brennan starred in a number of films including "The Last Picture Show" (1971), "The Sting" (1973) and "Clue" (1985).
She also made a number of guest appearances on TV shows such as "Taxi," "ER," "Murder, She Wrote," "Mad About You" and "Touched by an Angel.
Her six episodes on "Will & Grace" earned Brennan one of seven Emmy nominations she garnered in her career.
She is survived by two sons, Patrick Brennan and Sam Lampson.
CNN contributed to this report.