This is an archived article and the information in the article may be outdated. Please look at the time stamp on the story to see when it was last updated.
Trace Adkins is reportedly headed back to rehab — after more than a decade of sobriety.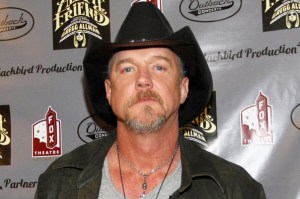 The "Honky Tonk Badonkadonk" singer and Grammy nominee, who was headlining a seven-day country music cruise heading out of Miami, on Monday night found himself intoxicated in an onboard bar scrapping physically with a Trace Adkins impersonator who'd been singing karaoke, TMZ first reported Wednesday.
When the ship arrived at its first destination, Ocho Rios, Jamaica, Adkins got off and headed to a rehab facility, a spokesperson confirmed to People. The ship was also scheduled to stop in George Town, Grand Cayman, and in Cozumel, Mexico.
Montgomery Gentry, Wynonna & the Big Noise and Love and Theft were only a few of the dozens of  other entertainers performing on the cruise.
Click here to read the full story on LATimes.com.