This is an archived article and the information in the article may be outdated. Please look at the time stamp on the story to see when it was last updated.
One of Hollywood's most sought-after leading men will go on a dream date with a total stranger next month.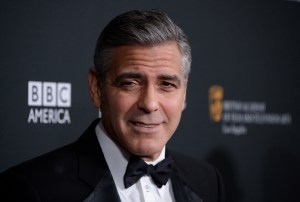 George Clooney has agreed to spend a day and evening with a complete stranger via the website omaze.com.
The date will not go to the highest bidder — it will instead go to a randomly chosen contest-winner who makes a donation of $10.
The money will benefit the Satellite Sentinel Project, the organization Clooney co-founded to improve the environment.