This is an archived article and the information in the article may be outdated. Please look at the time stamp on the story to see when it was last updated.
Ornette Coleman, an alto saxophonist whose spontaneous approach to jazz improvisation and imaginative compositions stamped him as one of the most innovative and controversial figures of the post-bebop era, has died. He was 85.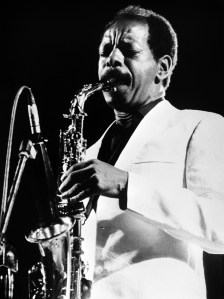 Coleman's death was confirmed to the Times by his friend John Rogers and his publicist. No other details were available.
Coleman's playing in a now-legendary performance at the Five Spot jazz club in New York City in 1959 polarized much of the jazz world. Some viewed him as a charlatan who played freely because he lacked the skills required to improvise in traditional fashion. Others saw him as a compelling artist, moving jazz forward into adventurous new territory.
"I never thought of myself as an outsider," he told the Chicago Tribune in 1986. "I just thought that people would understand and get something out of what I played once they got over the fact that their memories wouldn't allow them to understand what was going on in the present."
Click here to read the full story on LATimes.com.