This is an archived article and the information in the article may be outdated. Please look at the time stamp on the story to see when it was last updated.
The Nintendo Switch is one of the hottest consoles right now! We met with Nintendo to check out some of the top games this holiday season fun for the entire family!
Nintendo's Switch console has been a huge success with nearly 23 million units sold! For comparison, the Wii U sold less than 14 million in its entire lifetime.
So, what's the secret to the Switch's success?
"I think it's the fact that you can play it at home - you can have that experience around the TV - or you can take it out of the dock and play it anywhere you go. That's really been the game changer," explained David Young, Assistant Manager of Public Relations at Nintendo of America.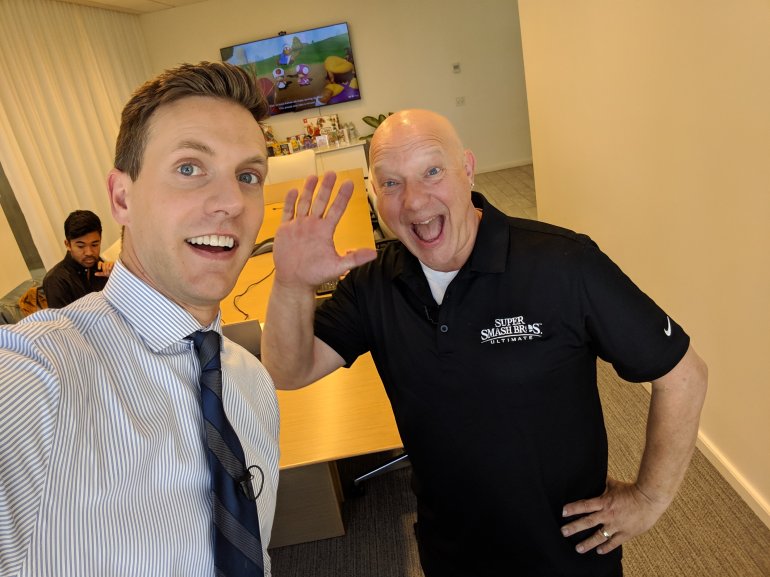 This holiday season there are lots of fun new games to play. Here are three sure to please the entire family.
Pokemon Let's Go, available November 16
Pokemon is a perennial favorite, and Pokemon Let's Go Eevee and Pokemon Let's Go Pikachu are perfect if your kids love playing the game on their phone.
"You get to wander around and ... catch new Pokemon, and battle new Pokemon trainers as you go on your adventure," explained Young.
There's also a new companion controller called The Pokeball.
"The Pokeball is an iconic kind of feature from the games themselves but this, using this controller, you actually get to feel like a pokemon trainer," said Young.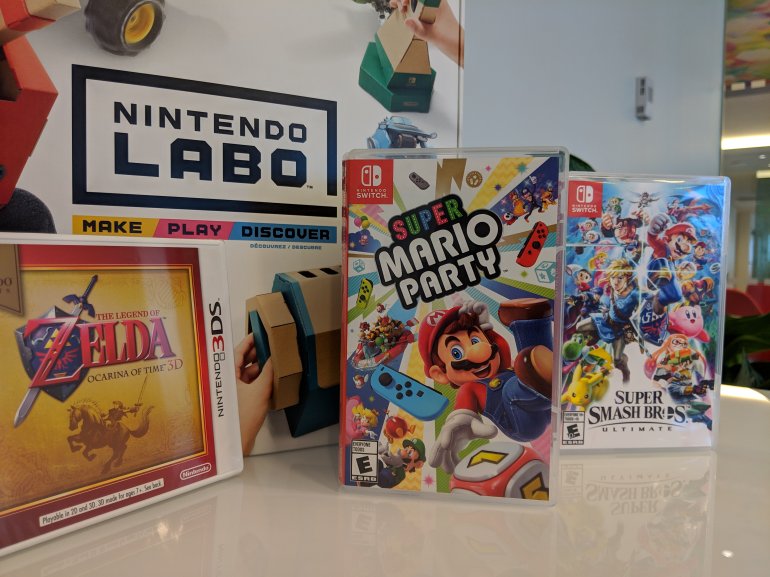 Use it to move around on-screen and toss items. It even rumbles, lights up and makes sounds.
I got the hang of it pretty quickly - all you have to do is choose if you want to be on team Eevee or team Pikachu! Both are equally fun.
Super Smash Bros Ultimate, available December 7
Super Smash Bros Ultimate let you battle it out with characters from across a wide span of Nintendo - and non-Nintendo games. Think Mario vs Pac Man or Sonic the Hedgehog. Pretty cool, huh?
"The idea is that you want to knock your opponents off the platform," explained Young.
The best part? Each character has superpowers based on their personality but there's no blood or gore, which parents will appreciate.
Super Mario Party, already available
This is the game that my 7-year-old is currently obsessed with!
It's basically a board game that you play on TV. Up to four people can play at once.
"You'll roll the dice, move around the board… and as you do, you'll have these fun, interactive mini-games," said Young.
The mini-games are a ton of fun and they all make use of the flexibility of the joy-con controller. You'll be doing all kinds of moving around to race, cook a steak, run away from the bad guys through a maze and more.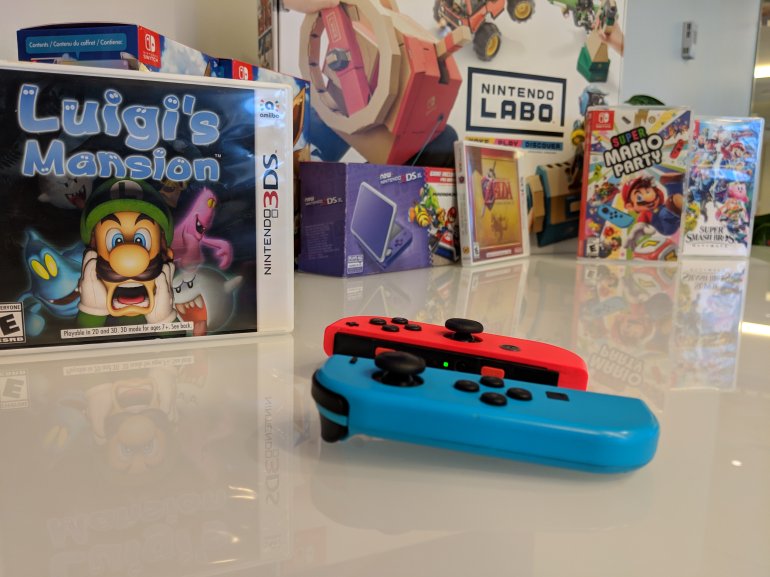 Pro tip? If you want the entire family to play after holiday dinner, consider picking up a second set of Joy Con controllers so you can take advantage of four people playing at once.
Listen to the Rich On Tech Podcast for tech news, reviews, tips and tricks!
[protected-iframe id="ac3d034c6eedeaf916ecf9d4c6eb02c1-41641936-42315212" info="https://player.pippa.io/5a788c1e77abb830441900e8?theme=white&cover=1&latest=1" width="100%" height="218px" frameborder="0"]