This is an archived article and the information in the article may be outdated. Please look at the time stamp on the story to see when it was last updated.
These new 360 degree cameras capture the entire world around you all at once!
Pictures and videos are getting even more immersive with special cameras capture a full 360 degrees all at once. It's an emerging trend and one that is just starting to see some traction online and in social media.
Follow KTLA Tech Reporter Rich DeMuro on Facebook or Twitter for cool apps, tech tricks & tips!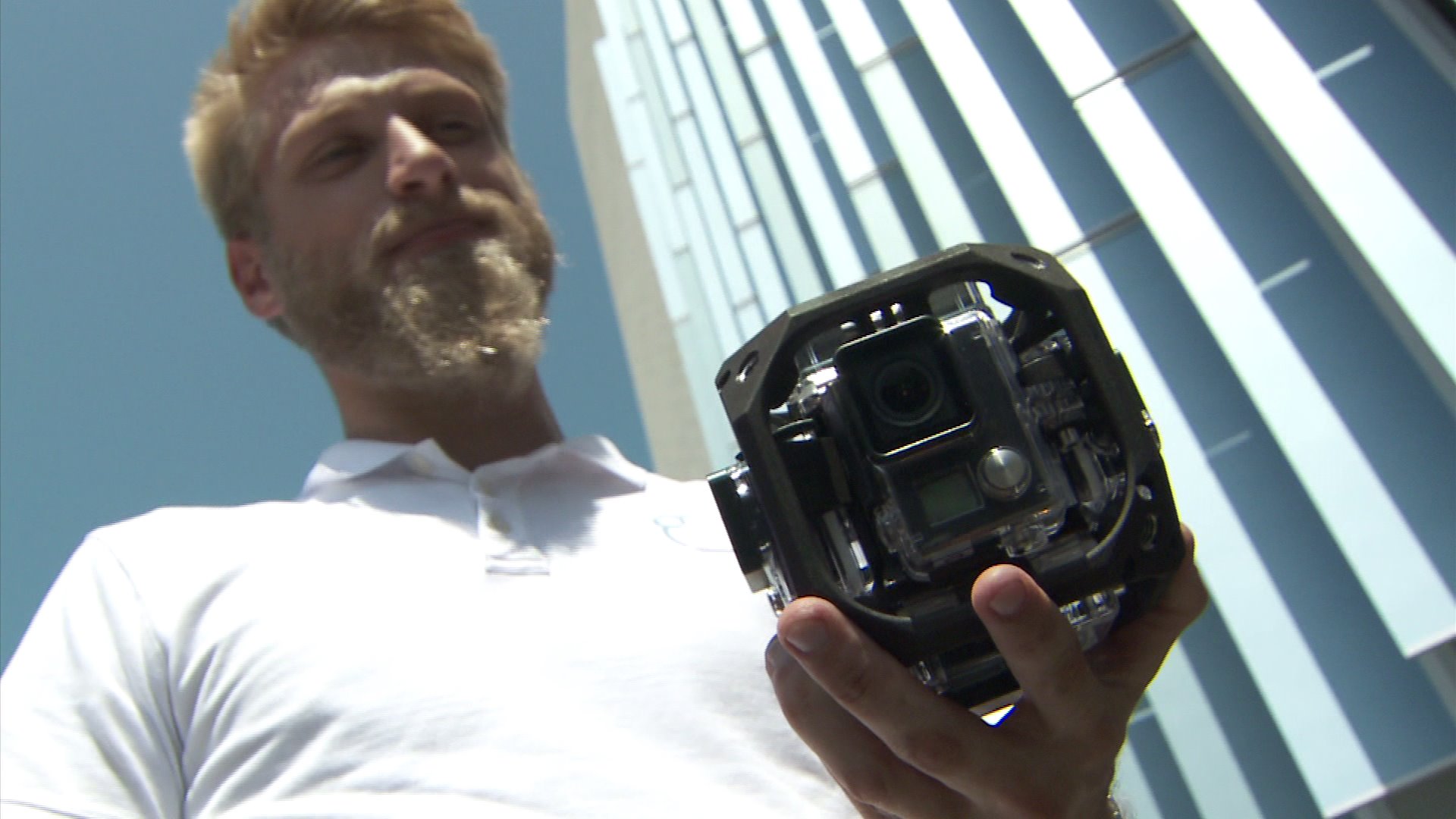 We talked to Ryan Moore, who runs a company called Experience 360. He explained that "360 degree photography and video really allows the viewer to be free to choose whatever they're going to look at" and that's the neat part. You are no longer looking at a static photo.
I've been trying out the LG 360 Cam, which is one of the least expensive 360 cams on the market. It's easy to use and takes photos and videos that transfer to your smartphone for sharing. The pictures in bright sun look pretty good  – you can see where two images from the dual lenses are stitched together. In darker situations the photos get pretty grainy.
As more explained, we are at the "pong level" of 360 photography equipment and "this is the very very beginning and it's only going to get better."
Other 360 cameras on the market include the upcoming Gear 360 from Samsung, which works with Samsung Galaxy smartphones, the 360fly and Ricoh Theta.
Of course, you can create a 360 effect using the smartphone you already own thanks to an app from Google called Street View on iOS or Android. It won't be as perfect of a picture since it stitches together several snapshots you take with your phone, but it is totally free.
Once you've created your 360 photo or video, you can upload them to several sites. I find 360 support very lacking on social media, but Facebook and YouTube are among the major sites that support the standard. Facebook supports 360 degree videos and photos while YouTube supports 360 videos.
For the simplest way to try out 360 – upload a panoramic photo to Facebook. It will automagically convert it into something much more immersive. Try it!
Here's what a 360 degree picture looks like uploaded to Facebook.
Here is what a 360 degree video looks like uploaded to YouTube.