This is an archived article and the information in the article may be outdated. Please look at the time stamp on the story to see when it was last updated.
Arrange the perfect Valentine's day date in minutes with these apps that can help you get everything delivered – from flowers to massages.
Flowers, food, wine and a massage. Sounds like a pretty good Valentine's Day! These apps can help you deliver a great experience for your date with minimal effort.
Follow KTLA Tech Reporter Rich DeMuro on Facebook or Twitter for cool apps, tech tricks & tips!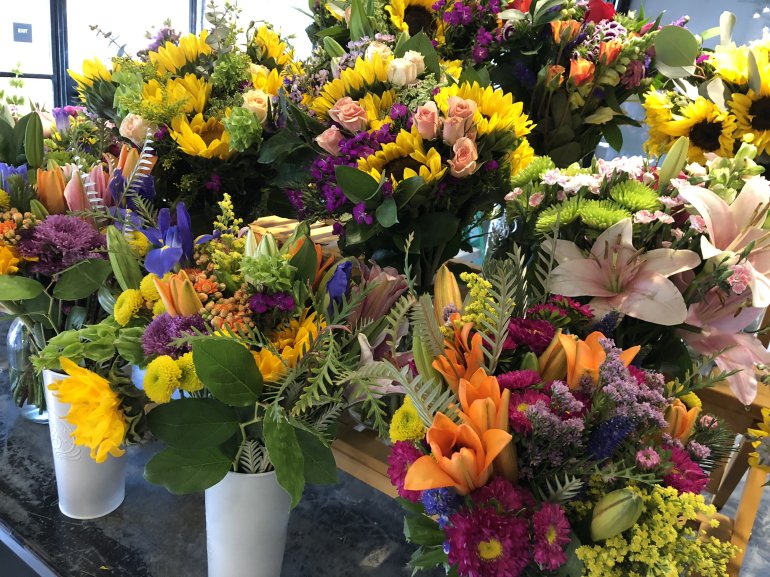 Flowers from The Bouqs Company
Get amazingly fresh flowers delivered from The Bouqs Company! This is flower startup that was featured on Shark Tank years back but they've been delivering great blooms ever since. The difference – they ship directly from where the flowers are grown – cutting out the middleman!
"The thing that we do differently is that we source directly from the farm itself. Which means you get a fresher product and we know exactly where it comes from," explained John Tabis, Founder & CEO of The Bouqs Company.
If taken care of properly, your bouquet can last weeks instead of days. Watch the video below for Bouqs' tips to keep flowers fresher longer.
[protected-iframe id="b4c2a338579eaa4c2603570fd0ef98d0-41641936-42315212″ info="https://www.facebook.com/plugins/video.php?href=https%3A%2F%2Fwww.facebook.com%2FRichOnTech%2Fvideos%2F2037057736311935%2F&show_text=0&width=560″ width="560″ height="315″ frameborder="0″ style="border:none;overflow:hidden" scrolling="no"]
Take 15% off your order from The Bouqs Company with code RICHONTECH – works for existing customers, too!
Couple's Massage from Zeel
Zeel brings the spa to you for a relaxing massage in the comfort of your own home. You can summon a licensed massage therapist (or two!) with as little notice as an hour.
"What's great about Zeel is that you get a massage in your own space at a time that works for you," explained Cynthia Irons, Chief Marketing Officer at Zeel.
It's a unique experience for two, and the therapists bring everything they need – you just supply a fresh set of sheets. Read my full Zeel review here.
Wine from Drizly
The alcohol delivery app Drizly brings the bottle of wine to you! Choose from a selection of over 1,500+ p-products, including beer, wine and spirits.
You can select, pay and tip from inside the app. Your order arrives to your door in about an hour. Your items are delivered direct from a particpating local business. Remember you have to be 21 in order to use Drizly.
Dinner from DoorDash
There's really no need to leave the house for food these days. There are so many delivery options. We like DoorDash a lot becuase they're everywhere and they deliver froom some of the biggest chains and hottest restaurants in town.
Want to save some cash? Filter your restaurant results by "lowest delivery" fee – some are even free. If you want to see the customer favorites, sort by Top Rated so you know where you order from is going to be good.
"Consumers are busier now than ever, and they are always looking for things to save them time and that's exactly what we are doing. Tech is allowing us to make it affordable and fast so we can offer the service customers love," explained Tony Xu, DoorDash CEO and Co-Founder.
NOW: Subscribe to the Rich on Tech Daily Podcast!
[protected-iframe id="5428cc6f279bd5058bdcc2de4a5740a0-41641936-42315212″ info="https://player.pippa.io/5a788c1e77abb830441900e8/episodes/4-apps-to-deliver-the-perfect-valentines-day?theme=default&cover=1&latest=1″ width="100%" height="110px" frameborder="0″]