This is an archived article and the information in the article may be outdated. Please look at the time stamp on the story to see when it was last updated.
Cadillac loaned me a $100,000 fully loaded SUV for my drive to CES Las Vegas - here are 5 cool tech features I found inside!
It's not every day I get to drive a $100,000 dollar car, so when Cadillac offered to loan me a 2017 Escalade for my drive to CES Las Vegas, of course I said yes!
Follow KTLA Tech Reporter Rich DeMuro on Facebook or Twitter for cool apps, tech tricks & tips!
Soon, I discovered a spacious and comfy ride packed with the latest technology. Here are 5 cool things I found inside!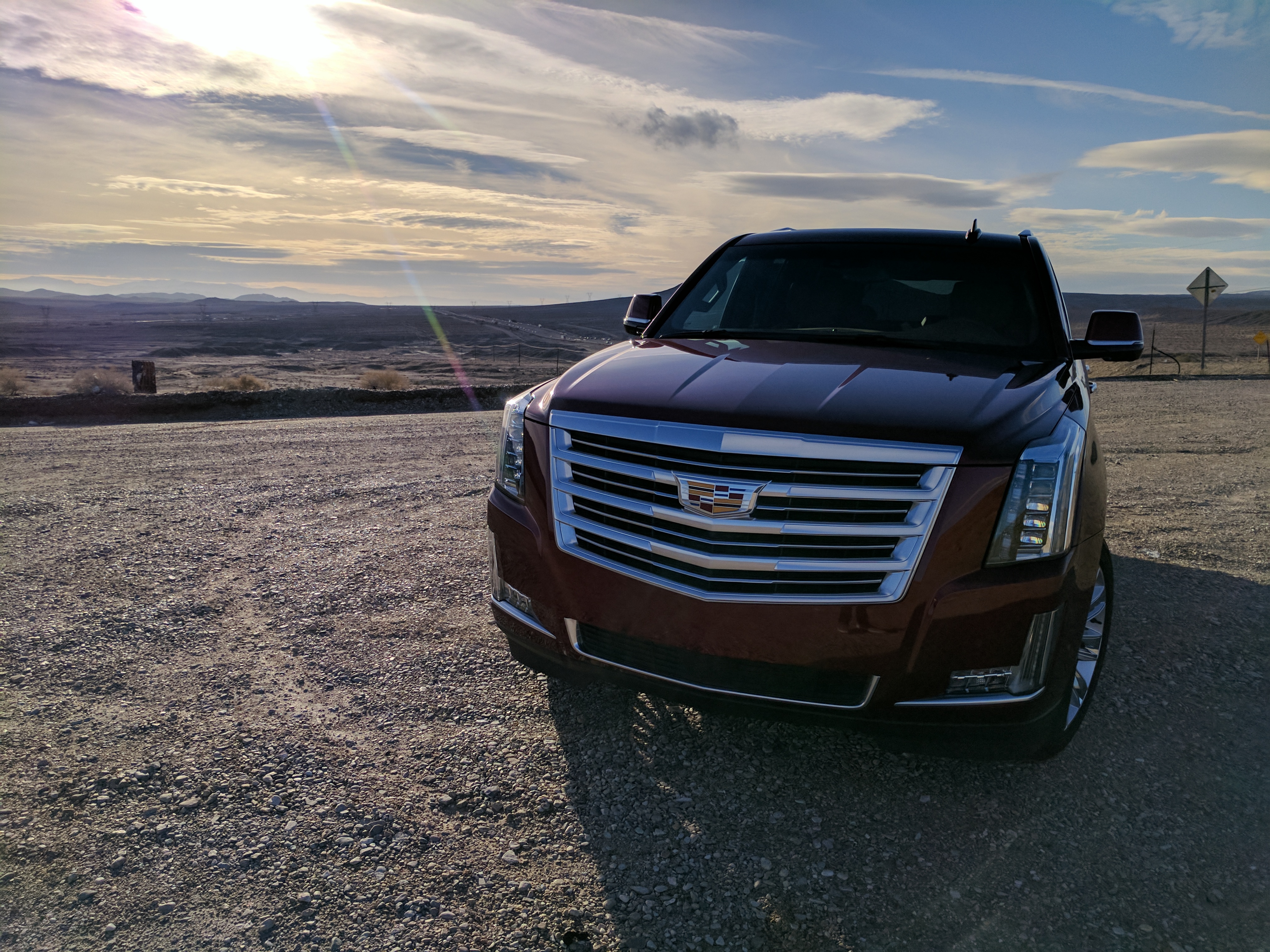 5 - Digital Everything!
From the dashboard to the instrument panel, just about everything is a screen. Even the rear view mirror can be flipped into a mode that is basically a small screen powered by cameras on the tailgate.
I also really enjoyed the heads up display, which projects pertinent information on the road ahead of you. It's augmented reality that keep your eyes where they belong.
4 - Entertainment Everywhere!
The Escalade Platinum I tested had not one but three DVD players! Each powers a separate screen so kids in the back can each watch their own programming. There are even wireless headphones so Mom and Dad can have some peace and quiet in the front seat.
3 - Safety Tech Galore!
Even though the Escalade is a big car I had no problems navigating it on the streets or in parking spots. There is a 360 degree camera view on the dashboard, adaptive cruise control, features that help keep you in your lane, blind spot warnings and more so you don't back up into something.
2 - A Cooler!
Don't underestimate the power of a small cooler in the center console. I used it on my road trip to Vegas to pack my own drinks and save some money on the way. For kids, it's a fantastic thing to have. Only downside I noticed is that you have to turn it on back on each time you start the engine - so I would sometimes forget.
1 - Massage Chairs!
Yep, the front seats double as massage chairs. Just like the ones you find at the mall - except these go everywhere with you! There are three settings - a roll, knead and fatigue buster. I tried all three and it was a really nice touch, especially when your body starts to feel a little achey during a long road trip!