This is an archived article and the information in the article may be outdated. Please look at the time stamp on the story to see when it was last updated.
Cyber Monday is a great day to shop online because retailers big and small are having specials. Here are tips for finding the best deals and maximizing your savings!
While Black Friday is centered around doorbusters and in-store deals, Cyber Monday is a day dedicated to online deals. Just about any website you can think of will be running some kind of special offer - here are some techniques to make sure you get the best possible deals for the least amount of money.
Follow KTLA Tech Reporter Rich DeMuro on Facebook or Twitter for cool apps, tech tricks & tips!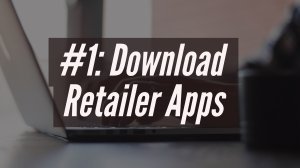 These days, retailers are really promoting app downloads as a way to build customer loyalty. If there is a store you're really interested in for Cyber Monday, be sure to download their app. Also, be sure notifications for these apps are turned on. Stores often "push" out special deals throughout the day and this way, you are prepared to receive the messages.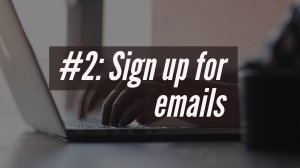 Now is a good time to go to the websites you want to purchase stuff from this holiday season and get on their mailing lists. Not only will you know about any flash sales, but you could get valuable coupon codes emailed to you that aren't necessarily visible to the general public.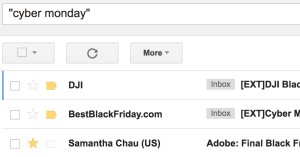 Another technique is to scour your inbox for specials. Just type the words "cyber monday" in quotes into the search box. This will bring up a list of all emails that feature a Cyber Monday deal! Browse through and flag or star your favorites so you don't forget about them.
Deal websites aggregate various offers, coupon codes and top deals all in one place.
Slickdeals is a great site that uses the wisdom of the crowds to surface the best deals from a variety of retailers. Regular people submit deals they find online and others "vote up" their favorites.
DealNews uses a team of editors to scour the web and find the best daily deals. They post hundreds of new deals every single day and give you a little blurb about why they believe it's a good offer.
Brad's Deals also features handpicked deals and has been around for a long time.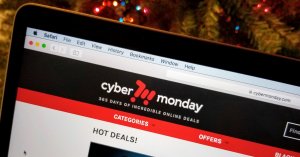 Also, a good place to start is CyberMonday.com, which is the official site of the National Retail Federation for the online shopping day they coined back in 2005. Deals are mainly organized by brand.
Don't forget, many of these deal sites have search functions so you can find out if there is a deal on a  specific brand or item you are shopping for.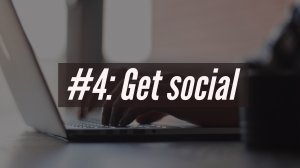 Be sure to follow your favorite brands on Twitter, Instagram, and Facebook so you'll see their Cyber Monday specials in your feeds.
Then, on Cyber Monday be sure to visit the profile pages of the brands or stores you want to purchase from. Often, they will share special discount codes on their social media profiles. Another way to find special codes and deals is to check their social media replies on Twitter and Facebook.
On Twitter, go to a profile page and click where it says "Tweets and replies" to see messages they have written to customers asking for codes or deals.
On Facebook, go to a profile page and on the left-hand side click where it says "Posts." Then look on the right-hand side for a section labeled "Visitor Posts."
Social media is a great way to ask companies and brands if they are having any Cyber Monday specials - especially if you can't seem to find an offer out in the open.
Finally, don't forget about your digital subscriptions like newspapers, podcasts and cloud services - these are often on sale on Cyber Monday too!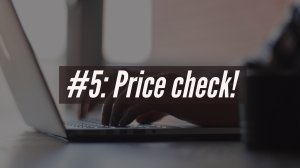 Use tools to price check those deals.
CamelCamelCamel has a funny name but some useful features. Paste in an Amazon URL and it will show you a price chart of that item over time.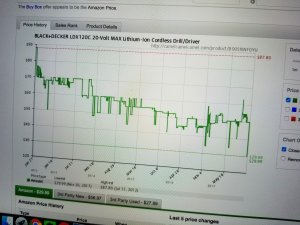 Keepa offers similar price history features and can also send you alerts when a price drops. The website has extensions for popular web browsers.
An app called Earny can track the prices of stuff you buy from 30 top retailers including Amazon, Best Buy, Target, Macy's and more. If the price drops, Earny will automatically claim a refund for the difference on your behalf. Here's my KTLA segment on it.
Finally, take a moment to breathe! If you miss out on a deal, there's a little extra time to shop this year.
"Christmas falls on a Monday, so there's going to be last minute sales in the stores that weekend. [It] might be a good [time] to shop if you don't mind crowds. We're probably going to see some really good discounts on that weekend," explained Brent Shelton, a shopping expert at BFAds.net.
NOW WATCH: See how the Earny app can automatically claim price drop rebates for you