This is an archived article and the information in the article may be outdated. Please look at the time stamp on the story to see when it was last updated.
[protected-iframe id="86e7b538301f1d288691dbc11f067d8c-41641936-42315212″ info="https://www.facebook.com/plugins/video.php?href=https%3A%2F%2Fwww.facebook.com%2FRichOnTech%2Fvideos%2F2174360055908617%2F&show_text=0&width=560″ width="560″ height="315″ frameborder="0″ style="border:none;overflow:hidden" scrolling="no"]
The license plate is going digital in an attempt to modernize one of the most basic aspects of the car.
The license plate is going digital! California is one of the first states in the nation to allow new digital license plates from a company called Reviver Auto. Think of a Kindle-like display bolted to your car's bumper. The digital plates are low energy and display a basic image of your license plate number, but there is more technology at work behind the scenes that can help you pay tolls, broadcast emergency messages and even retrieve a stolen car.
Follow Tech Reporter Rich DeMuro on Facebook, Instagram and Twitter for more tech news, helpful tips plus new gadgets and apps!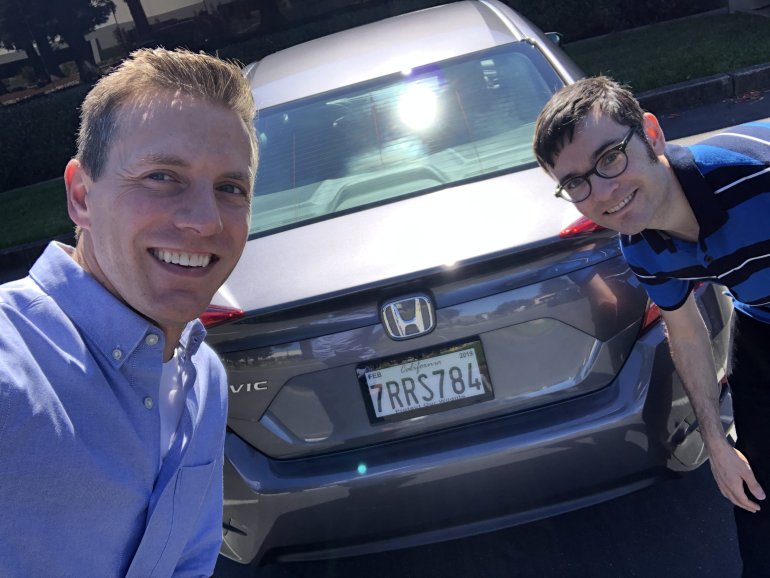 I talked to Josh Windisch, a tech enthusiast and early adopter of the Rplates. He participated in a beta program with the company that makes them so they installed the $700 plates on his car for free.
The plates look like a standard license plate, except they are thicker and do require a power connection, so installation on the car takes about an hour or two. Both a GPS and cellular connection are built in as well as a battery. The display normally just shows your typical plate number, along with virtual stickers for your registration. Registration is handled electronically, the virtual stickers are updated when you renew.
There's also a small message at the bottom of the plates. This message can be customized from a long list of choices that go way beyond the typical California license plate slogans and can say things like I'd rather be playing golf or Merry Christmas! Fully personalized sayings, as in something the end user would type in, are not allowed, you can probably understand why. You can also change the look of the display from black on white to white on black.
Because these plates are digital, there are some security concerns. For starters, they could theoretically be hacked. This would allow someone to track the plate's location, or even change what's displayed on the screen. The company that makes them, Reviver Auto, says that information from the plates including usage and telematic info is never shared with the DMV, law enforcement or other third parties. The company says the pate is locked down with to deter and detect any breaches or hacking. They also use the same 256-bit encryption banks use to protect our money and regularly conducts tests to make sure the plates are secure.
Still, these plates are basically a mini computer on your car… and that means, they can crash. Josh told me he once had to "reboot" his license plate.
As if the $700 price tag, plus installation, isn't enough – the plates also carry a monthly fee of $7. Sure, you never have to worry about sticking registration decals on your plate and it can even display a message that your car is stolen, but the high price tag will certainly prohibit the mass adoption of these high tech plates, at least for now.
So far California is the first state to fully adopt the Rplates and Arizona is next. Texas, Florida and Washington State have all passed programs to pilot or test them. Like any technology, the price of the plates is sure to come down – remember how expensive flat screen TV's were at the beginning? The tech benefits are there, but when it comes to privacy, that could be the toughest sell of all.
Still, at a time when cars themselves have a cellular connection and many of the same features built in, it's not crazy to imagine a time when cars are outfitted with a similar digital screen on the front and back bumpers that can be programmed with the appropriate info.
Hear more from an early adopter of the plates plus an automotive shop that installs them in the Rich on Tech Podcast.
[protected-iframe id="d27892648613a86adc50d409f12ad36c-41641936-42315212″ info="https://player.pippa.io/5a788c1e77abb830441900e8/episodes/license-plates-go-digital?theme=white&cover=1&latest=1″ width="100%" height="110px" frameborder="0″]