This is an archived article and the information in the article may be outdated. Please look at the time stamp on the story to see when it was last updated.
CES 2017 continues in Las Vegas - there is so much to see here! Here are a few of the things I've been checking out.
Follow KTLA Tech Reporter Rich DeMuro on Facebook or Twitter for cool apps, tech tricks & tips!
URB-E makes foldable electric vehicles that can use used as "last leg" transportation. Basically, instead of riding a bike to the train or public transportation station, you can glide along on one of their little devices. There is no greasy chain and the thing folds up so you can carry it on board and even into work. The Pasadena-based company announced a new, more affordable model called the URB-E Sport which will start at $900. It's a big deal considering their last model started at $1700.
Las Vegas' First Virtual Lounge
At Caesars Palace they have opened the Strip's first VR Lounge. It's at the casino's Alto Bar and it's free to try. Basically, a lot of people have heard of virtual reality but not as many people have actaully tried it so the casino thought it would be cool to have it available. There are several Oculus Rift stations set up and bar goers can try them out for free. There is someone to assist. I tried the rock climbing game and when I fell off the mountain it felt real. It will be interesting to see how drinking and VR mix... The installation is limited time only.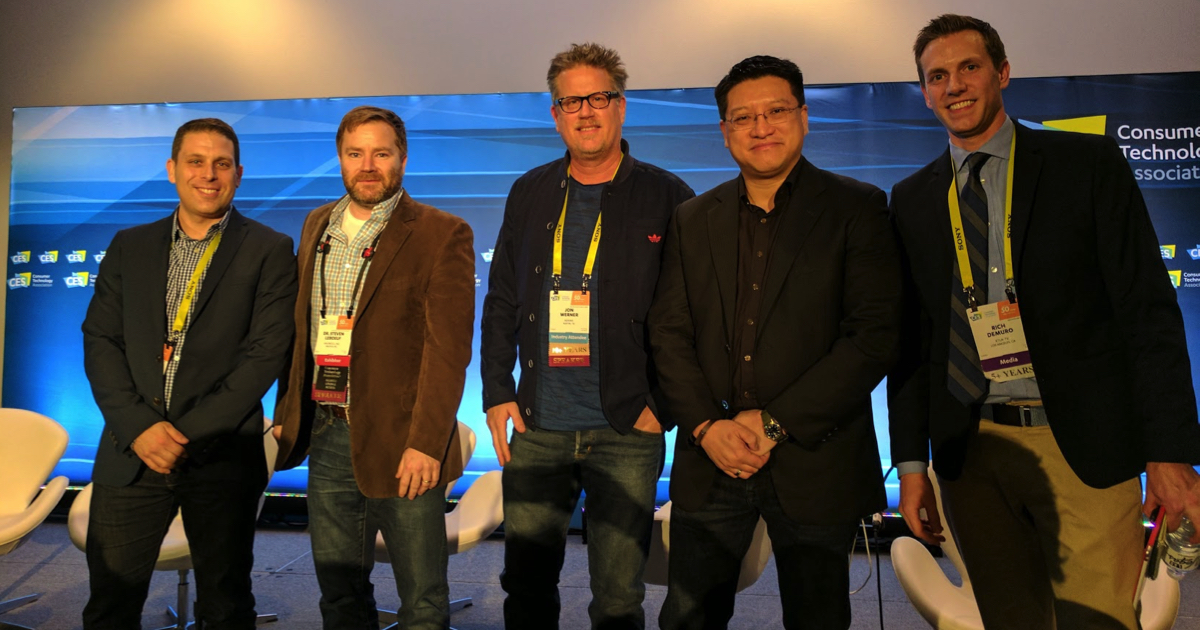 I also hosted a panel at CES on the Future of Wearables. I had reps from activity tracker companies including Fossil, Mio and Adidas. We talked about how these trackers are moving from just providing numbers on a screen to giving users more coachable information. That way they can help you eat better, move more and get in shape. The room was packed, so thanks to everyone who attended!
At Showstoppers, I saw the update to the lighted phone case made popular by Kim Kardashian. The LuMee Duo has LED s on both the front and the back. They help to illuminate selfies with the front facing camera and now on the back, you can take better pictures in low light and of course of food. I also think this would be great for well illuminated Facebook Live shows. The LuMee Duo will sell in Apple stores for about $70 and comes in various colors.