This is an archived article and the information in the article may be outdated. Please look at the time stamp on the story to see when it was last updated.
Here are the online tools to help you find the best deals on Cyber Monday!
I love Cyber Monday because if you think of something on your holiday wish list, chances are it's discounted today. Here are some of the best tips, tricks and tools to help you land a deal.
Follow Tech Reporter Rich DeMuro on Facebook, Instagram and Twitter for the latest tech news, new gadgets, tips and useful apps.
For help, I consulted the experts at BlackFriday.com.
"Our blog is home to the tips and deals from all the different major merchants so you know what they're going to have on sale and what's a good deal or not," explained Sarah Hollenbeck, a Shopping and Retail Expert at the site.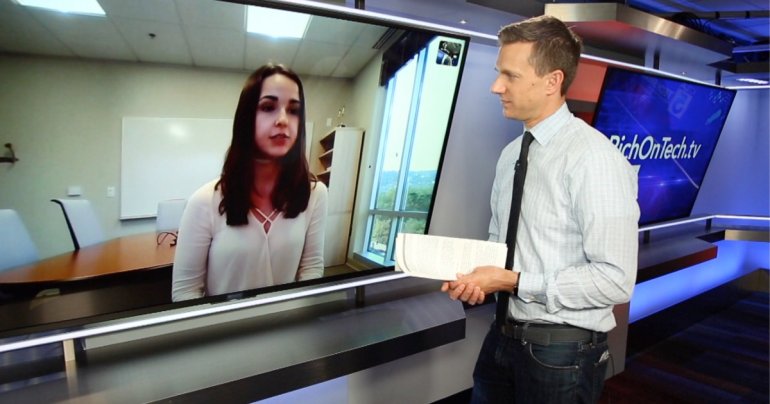 First stop: CyberMonday.com. This is a site run by the National Retail Federation, the folks who invented the shopping holiday. On this page, you'll find info on current offers from big-name retailers and coupon codes.
Next up: CamelCamelCamel.com.
This site has a funny name, but unbeatable data to help you find out if an Amazon item is really at its lowest price.
"One specific thing that CamelCamelCamel does differently is that it lets you track prices year over year," said Hollenbeck.
You can also set up alerts to find out instantly if the price drop on something you want.
Next up: a handy way to get up to date coupon codes from the Offers.com browser extension.
"They will automatically apply [the codes] to your cart at checkout, so that way you don't have to do any of the work of searching for those coupons or adding in those codes," said Hollenbeck.
Honey is also a popular shopping assistant and coupon code extension. They have their own rewards program.
"So, if you continue to use their service, with each purchase you end up racking up reward points that you can use to get an even bigger discount on your next purchase," said Hollenbeck.
Finally, my personal favorite, Wikibuy. I don't shop online without it.
It will automatically compare prices as you shop and it does a great job of uncovering coupon codes that actually work.
One more place to check: social media!
Whatever it is that you want to buy, go to that brand's Facebook, Instagram and Twitter profiles to look for discount codes or special deals. Chances are, you'll find one! Happy Shopping!
Makes a great gift: Rich's book, 101 Handy Tech Tips for the iPhone, is now updated for iOS 12 and available in Paperback.
Want to hear about more shopping assistants? BlackFriday.com's Sarah Hollenbeck goes in depth on the Rich on Tech Podcast.
[protected-iframe id="d87d9b101905152949024ca522abee8b-41641936-42315212" info="https://player.pippa.io/5a788c1e77abb830441900e8/episodes/essential-holiday-shopping-tools?theme=white&cover=1&latest=1" width="100%" height="110px" frameborder="0"]