This is an archived article and the information in the article may be outdated. Please look at the time stamp on the story to see when it was last updated.
We've heard a lot about Pokemon Go in the past few days – by one estimate the game has already earned more than $14 million dollars in revenue in just a week!
What is making Pokemon Go so popular? It's a combination of things – nostalgia, augmented reality and fun gameplay. The mobile app has taken us by storm and the momentum isn't over just yet – so far Pokemon Go is only available in a handful of countries including the U.S., Australia and New Zealand!
Follow KTLA Tech Reporter Rich DeMuro on Facebook or Twitter for cool apps, tech tricks & tips!
I chatted with gaming industry host Ali Baker about why she is loving the game and she explained that it's such a unique combination of characters she loves and real world play. She loves how the game helps you connect with fellow players in real life as well.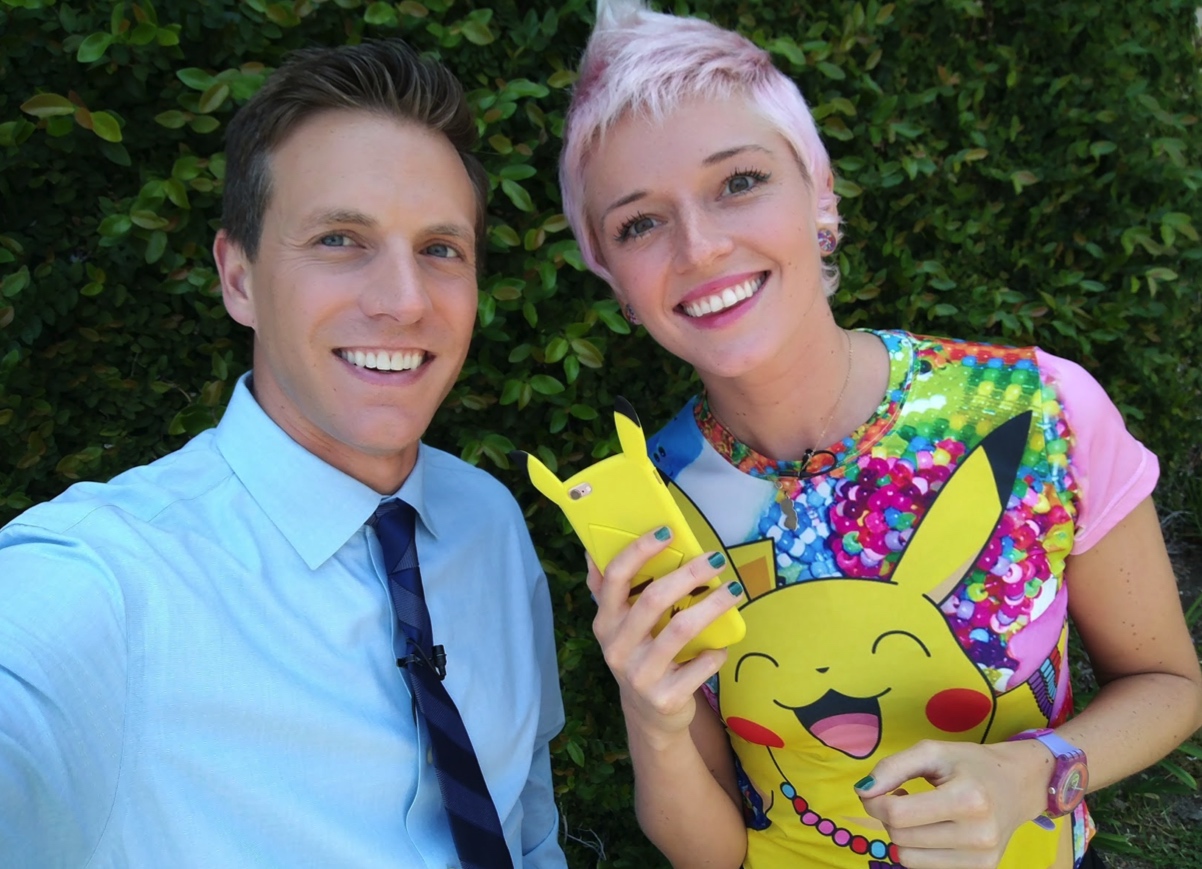 In case you haven't played, Pokemon Go is basically a treasure hunt. You're on a mission to capture Pokemon characters (there are over 100 to find) all around you. There is more to it, but that's the basic premise. The neat part is that the game uses augmented reality to place the little creatures in the real world around you. You look through your phone's camera to see them superimposed over wherever you happen to be.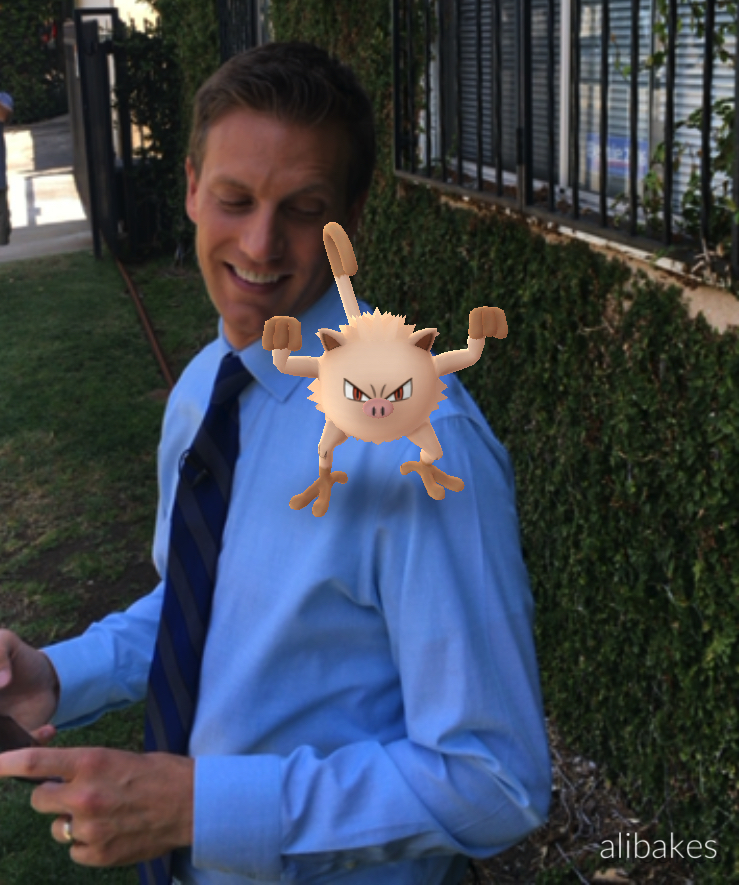 According to Superdata Research, Pokemon Go has already made upwards of $14 million dollars for the Niantic, the company that created it. Nintendo, The Pokemon Company and Alphabet (the company that owns Google) are all big investors in the game.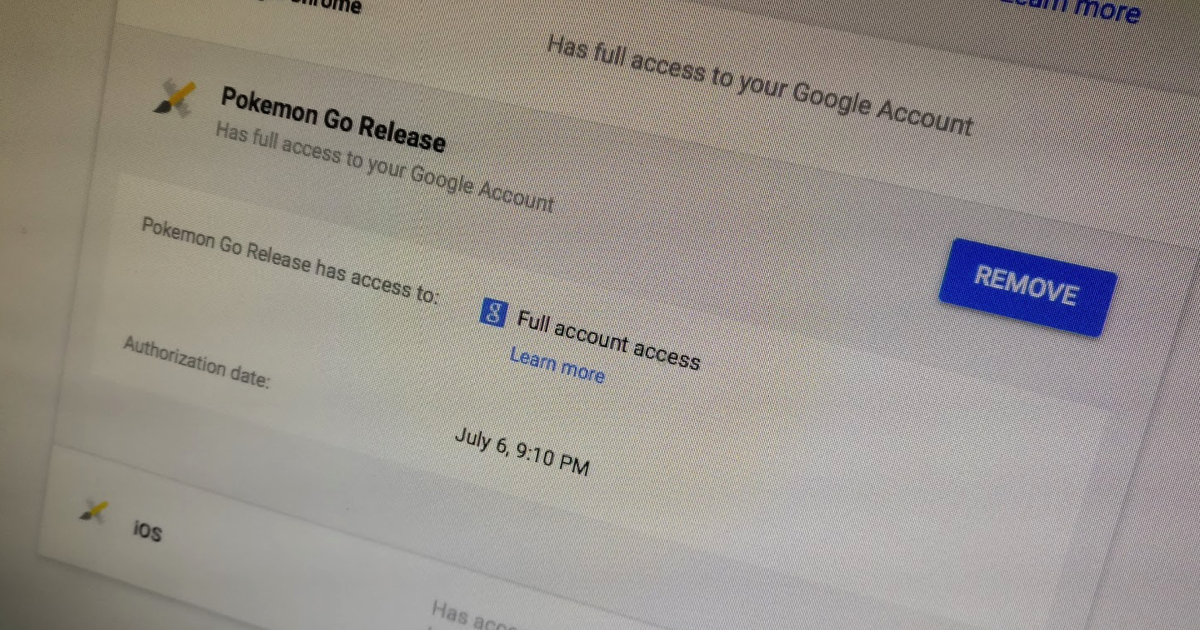 There is one thing to note – you've probably heard about how the game has full access to your Google account if you signed into it on iPhone before an app update was released on July 12. The company behind the game says the iOS app "erroneously requests full access permission for the user's Google account." If that's the case there are two ways to revoke access to your entire Google account so the game can only use your email address and name to log in.
A – Update your Pokemon Go app on iPhone to the latest version. Then sign out the game and sign back in with your Google account. That should downgrade account access to just "basic" and not "full."
B – Personally, I would do this second method as it ensures that the permissions are properly fixed.
Sign in.
Under "Sign-in & Security" click "Connected apps & sites"
Under "Apps connected to your account" click MANAGE APPS.
Look for "Pokemon Go Release" and click to expand.
If it says "Full Account Access" click the REMOVE button nearby.
Before you open Pokemon Go on your iPhone, make sure you have updated the app to the latest version. Now you can login with your Google account and it will only ask for permission to access basic information, including your name and email address.
Did this help you out? Consider sharing it with your friends on Facebook!