This is an archived article and the information in the article may be outdated. Please look at the time stamp on the story to see when it was last updated.
A look at GM's latest cloud-connected infotainment system that lets you order breakfast right from your car's dashboard.
Car companies are getting serious about their in-dash entertainment systems. GM is introducing a brand new screen that looks and acts more like a smartphone. It even lets you order food right from your dash.
---
Follow KTLA 5 Tech Reporter Rich DeMuro on Social Media for useful tech news, apps & gadgets: 
Facebook: http://facebook.com/RichOnTech
Twitter: http://twitter.com/richdemuro
Instagram: http://instagram.com/richontech
---
The new system premiered on the Cadillac, but it's now standard on the 2018 GMC Terrain and will make it ways to other GM brands later.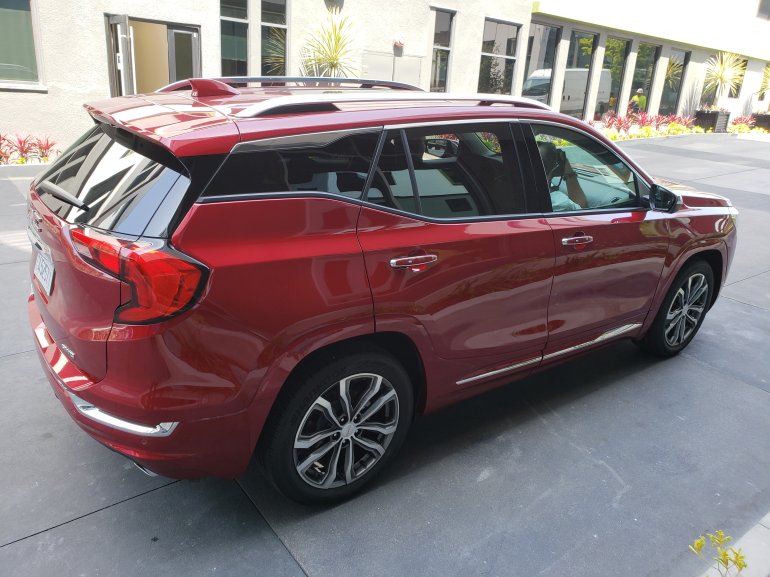 It offers an experience that's more on par with your phone.
"We want to support customers being safe in their cars, so we do support Apple CarPlay and Android Auto... But we want to be sure that we have an in vehicle experience that's different than just the phone," said Jason Parks, Infotainment Product Manager at General Motors.
He brought the 2018 Terrain to the KTLA studios in Los Angeles for me to check out the new system.
"We don't want the vehicle to stale over time, so this one's completely updateable and we want it to be personalized," explained Parks.
Custom profiles are linked to your key fob, so when you unlock the car - settings like the seat adjust - but so does what you see on the screen.
Just like your smartphone, you can drag and drop to rearrange icons.
"Things that you downloaded you can delete them if you need to, but things that were native to the vehicle you can't delete," said Parks.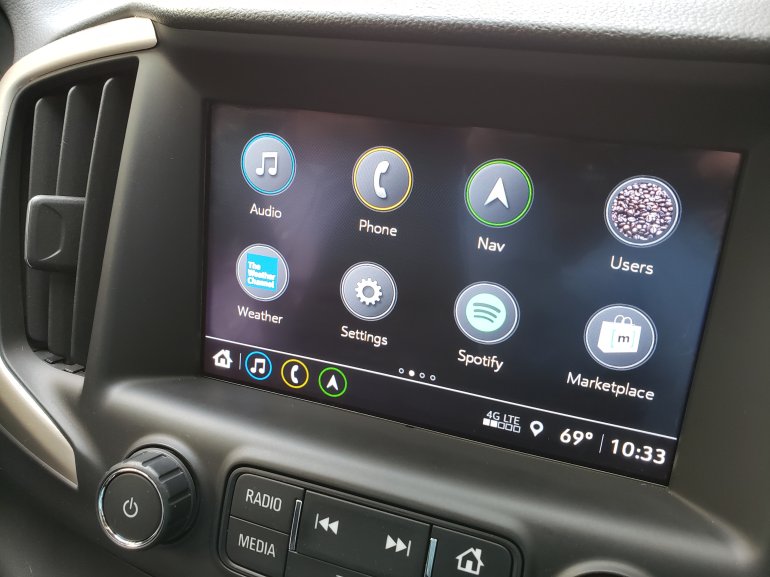 The entire system is cloud connected, which means navigation can show real time traffic and routes. Plus, your on-screen apps are always up to date and you can even download new ones. Keep in mind some of the cloud-connected features require a paid subscription to OnStar. Alternatively, you can link up your phone to the system and use it as a hotspot for data on the go.
One feature I love? The presets. You can have all of your audio sources on one screen. So you can have a preset that links to a terrestrial radio station next to a preset for a streaming iHeartRadio station next to a preset for your favorite Spotify playlist.
A new feature called Marketplace lets you buy stuff on the screen from partners including Dunkin Donuts, McDonalds, Applebee's, Shell, ExxonMobil and more.
GM wanted to make the process easy so you'll have to set up your accounts in advance, and what you can actually do on screen is limited.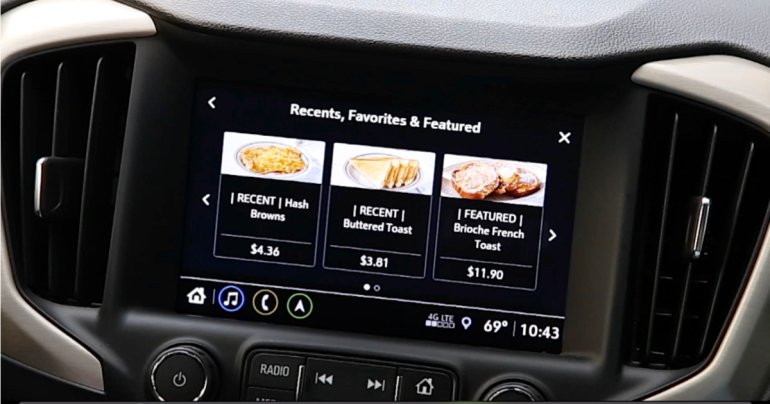 Although we didn't place an actual order, I did see how potentially easy it is for someone to order breakfast from IHOP using the system. Several featured items, as well as recent orders, are displayed on the screen. In just a few taps the order can be sent to the closest location for pickup.
A feature coming soon will let you pay for gas from inside your car when you pull up to a pump at selected stations.
Overall, GM's new system is a welcome addition to the car. I'm not sure how many people will take advantage of the ordering features, but it's nice to know there's a solid - and updateable - alternative to connecting your phone for CarPlay or Android Auto.