This is an archived article and the information in the article may be outdated. Please look at the time stamp on the story to see when it was last updated.
We go hands-on with Samsung's beautiful new smartphone that's mostly screen.
Follow KTLA Tech Reporter Rich DeMuro on Facebook or Twitter for cool apps, tech tricks & tips!
New York City - Samsung is hoping to put it's battery fire woes behind them with two new phones they say are safe. I was in NYC for their Unpacked event, where they officially unveiled the Samsung Galaxy S8 and S8+ smartphones.
It was a serious start to a mostly a serious start to Samsung's event, which was held in the Lincon Center,  a place known for performing arts events.
"As you all know it has been a challenging year for Samsung," explained the company's mobile chief DJ Koh.
The company says it learned from it's Note 7 mistakes and with a renewed commitment to battery safety, it's time to move forward.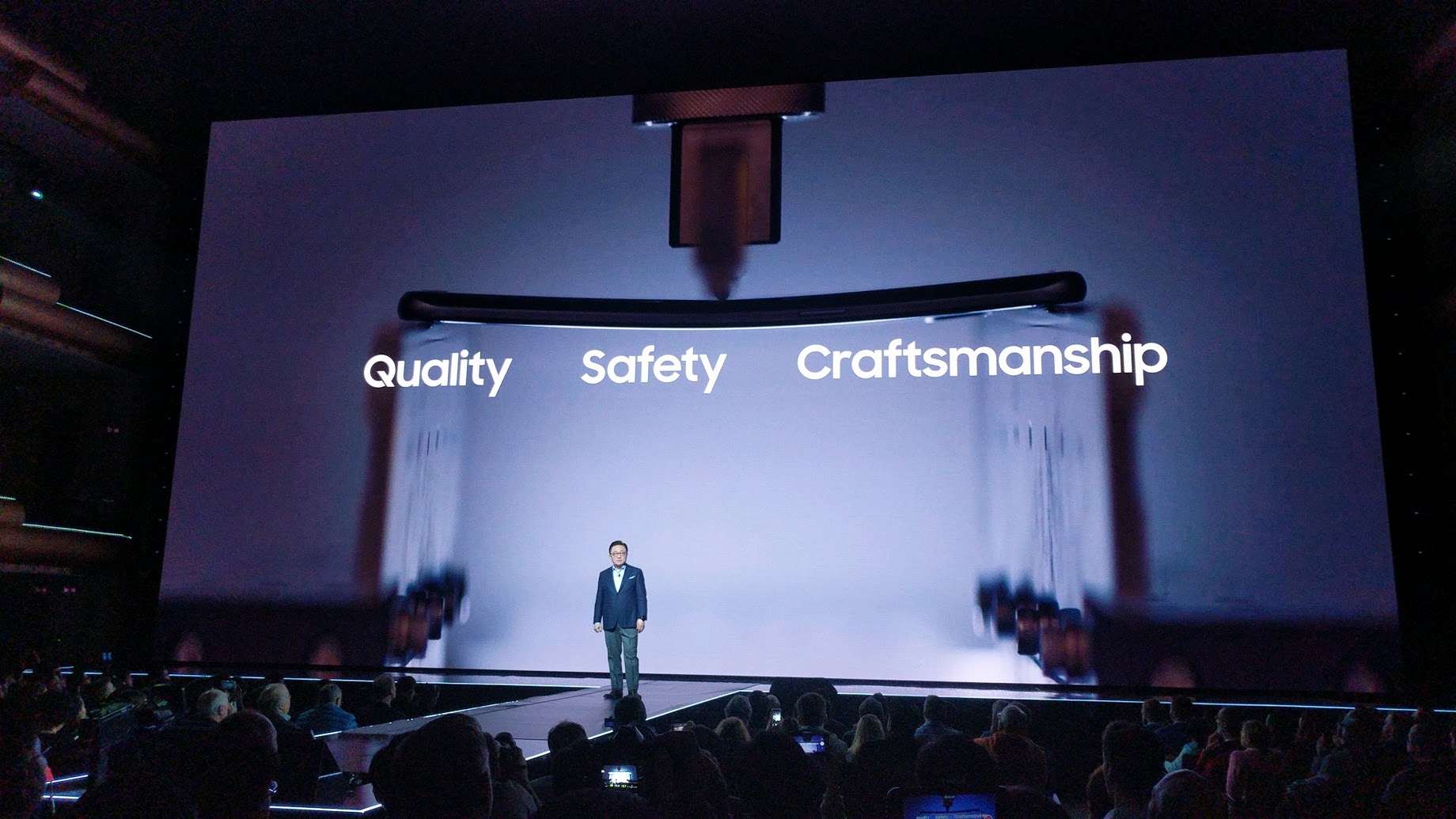 Two new smartphones were shown off - both have a remarkable screen that stretches to the edges of the phone and nearly to the top and bottom.
The Galaxy S8 has a 5.8 inch screen, the S8+ has a 6.2 inch screen. Gone is the "edge" moniker of previous models as both phones feature similar screen technology. But the edge this time is much more comfortable in the hand and the curves aren't as drastic.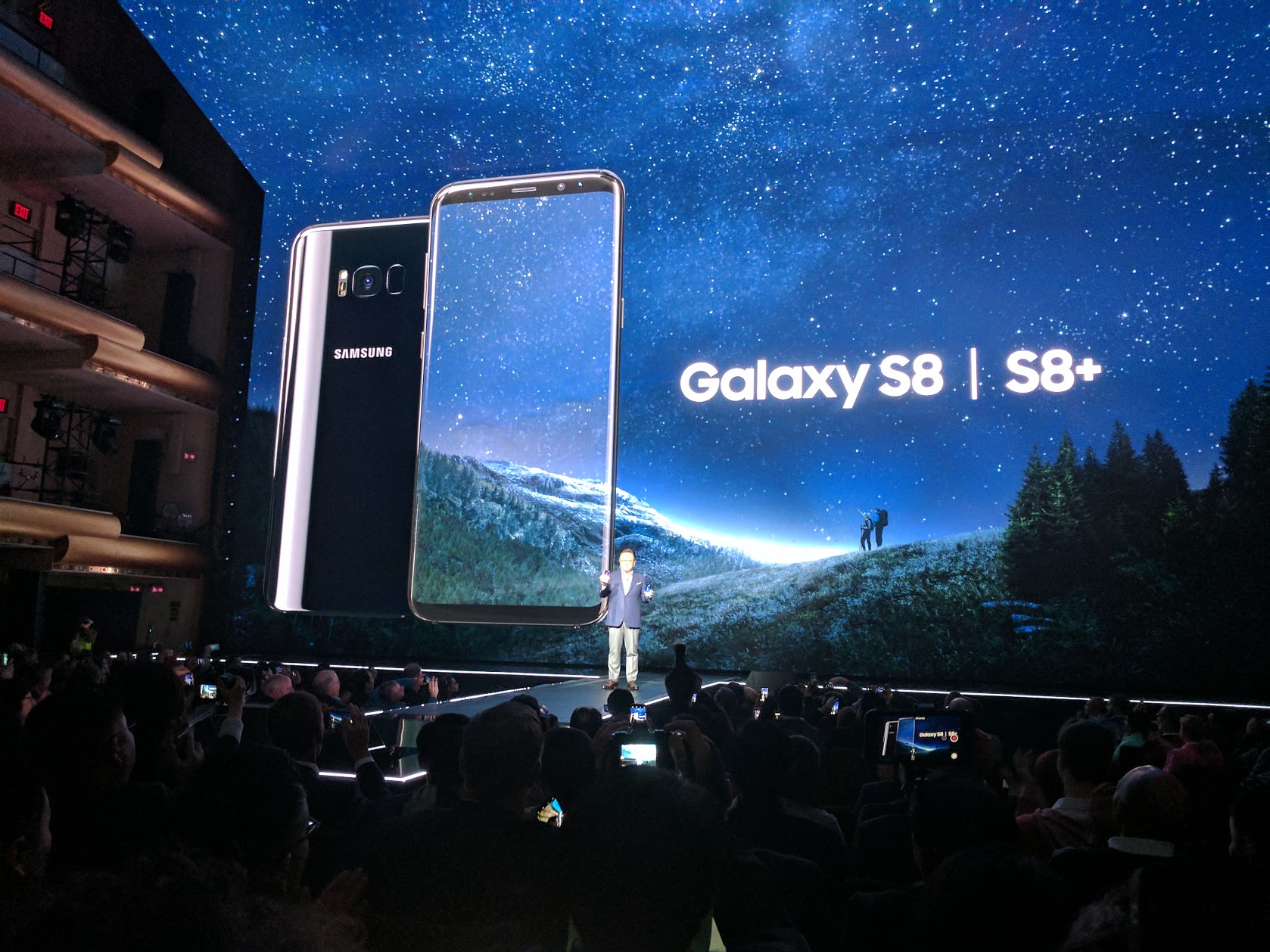 The back camera is still 12 megapixels and a top of the line shooter. Samsung didn't say much about improvements except that image processing has gotten a bit better.… the selfie camera increases to 8 megapixels… plus it now has autofocus… and fun virtual masks
Where you will notice the most difference is the selfie camera. It goes from 5 to 8 megapixels on the new S8 and now has autofocus so your face stays sharp. In my hands-on time I noticed a drastic improvement in selfies taken with the new front camera. Samsung also added some fun virtual masks to their camera software like you find on Snapchat and Facebook.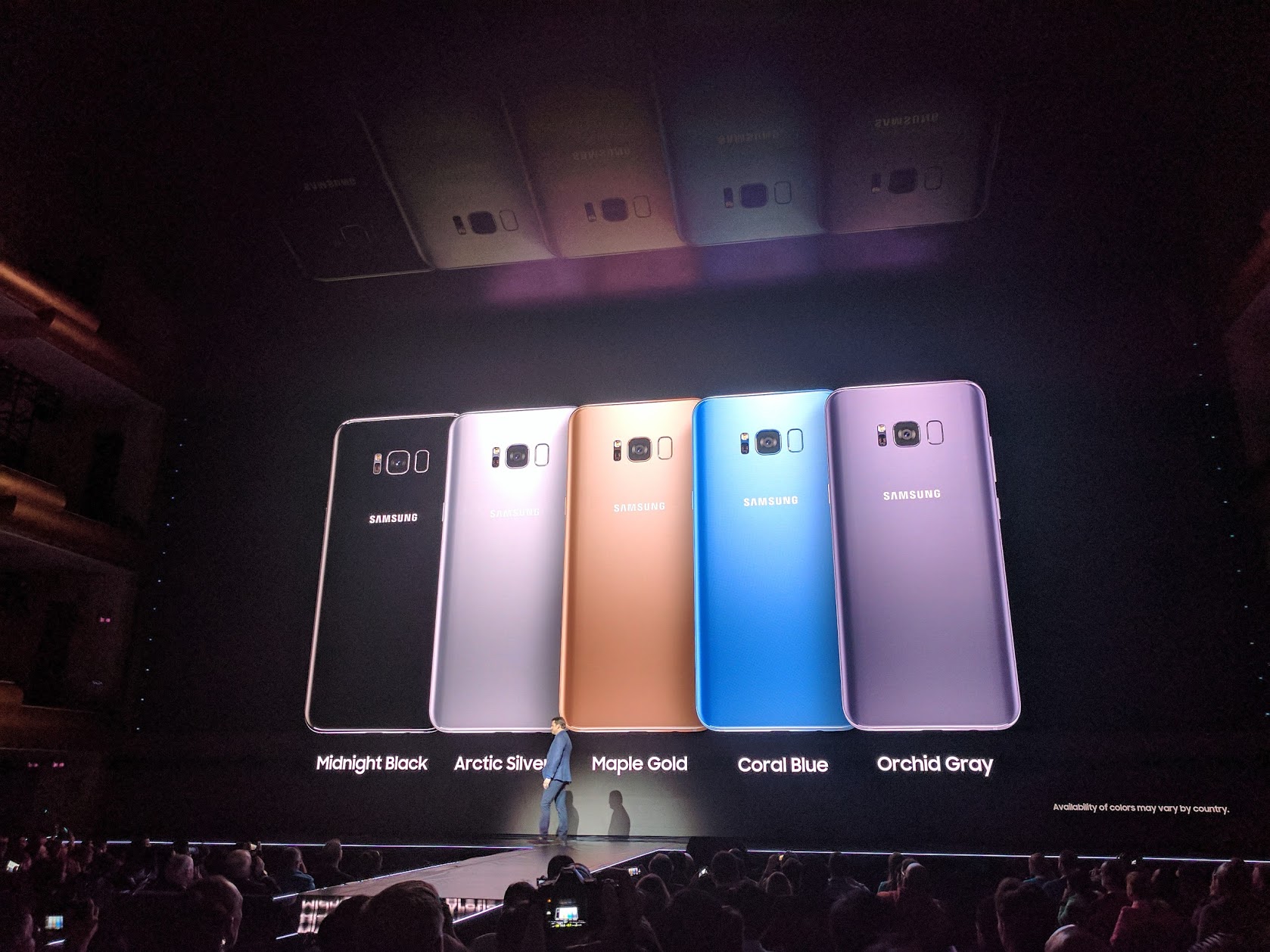 Base memory on the phones is 64 gigabytes and there is a MicroSD card slot for more storage up to 256 gigabytes. Like previous models, the S8 is water resistant, has an always on display and wireless charging.
[protected-iframe id="1451cd0fd6fc641014d453fed319a6bb-41641936-42315212" info="https://www.facebook.com/plugins/video.php?href=https%3A%2F%2Fwww.facebook.com%2FRichOnTech%2Fvideos%2F1626063820744664%2F&show_text=0&width=560" width="560" height="315" frameborder="0" style="border:none;overflow:hidden" scrolling="no"]
One big difference longtime Galaxy users will notice - there is no physical home button. It's now moved underneath the screen so it's virtual - but when you press it there is some haptic feedback.
This means two other features have moved as well: the fingerprint reader and the camera quick launch.
The fingerprint reader has moved to the back of the phone next to the camera. The position will take some getting used to. Samsung is thinking a lot of people will also use Iris or Facial recognition to unlock the phone.
The camera quick launch feature has moved to the power button on the side of the phone. You now press it twice fast to launch the camera instantly (one of my favorite Galaxy features BTW).
Finally, there's Bixby. A new virtual assistant that Samsung says is better than the others out there because it is context aware - it knows what is happening on screen. This means you can use a combination of your voice and taps to complete tasks.
Oddly, there wasn't much of an on-stage demo and we never got to hear the voice of Bixby. The voice feature was also disabled on the test phones we got to play with after the event so I'll have to hold my thoughts on this one until a later time. I will say between Siri, Google Assistant and Alexa I'm not sure I'm ready for yet another virtual assistant.
The phones go on sale April 21, pre-orders start March 30. Unlocked will cost about $725 while carrier pricing will vary but generally run about $30-$40 a month.
These are state of the art, beautiful devices packed with just about every cutting edge feature on the planet. Only Samsung's spotty track record with less-than-stellar software could slow them down - in day to day use, and in sales.