This is an archived article and the information in the article may be outdated. Please look at the time stamp on the story to see when it was last updated.

You point, you click, you order – and Amazon delivers, really fast!

Amazon is really good at getting us stuff really fast. But, how do they do it?
Follow KTLA Tech Reporter Rich DeMuro on Facebook or Twitter for cool apps, tech tricks & tips!
Recently they let me – and my camera – inside their first fulfillment center in San Bernardino, California. This is the place where orders come in, get boxed up and head out the door. It could be for someone in Los Angeles or someone living in any of the 185 countries Amazon ships to.
The place is massive – 14 million products living under a roof that houses over a million square feet of stuff. There are also 9 miles of "conveyance" – belts and rails that transport items, orders, boxes on their merry little way.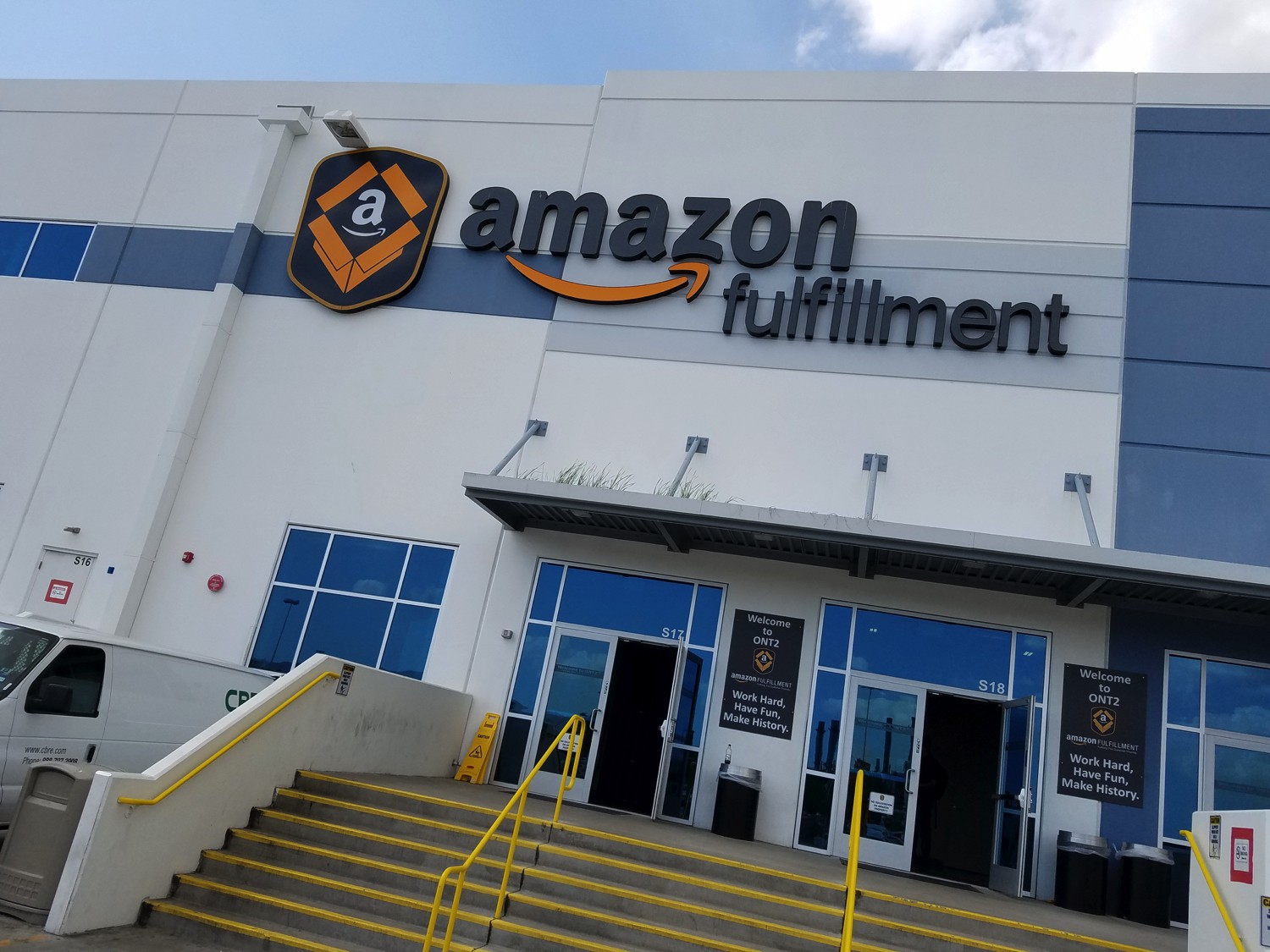 First thing you'll notice is that everything is stored in what seems like a haphazard fashion. Amazon called it "random stow." That way the cat food you ordered isn't clear across the warehouse from the USB mouse you also got.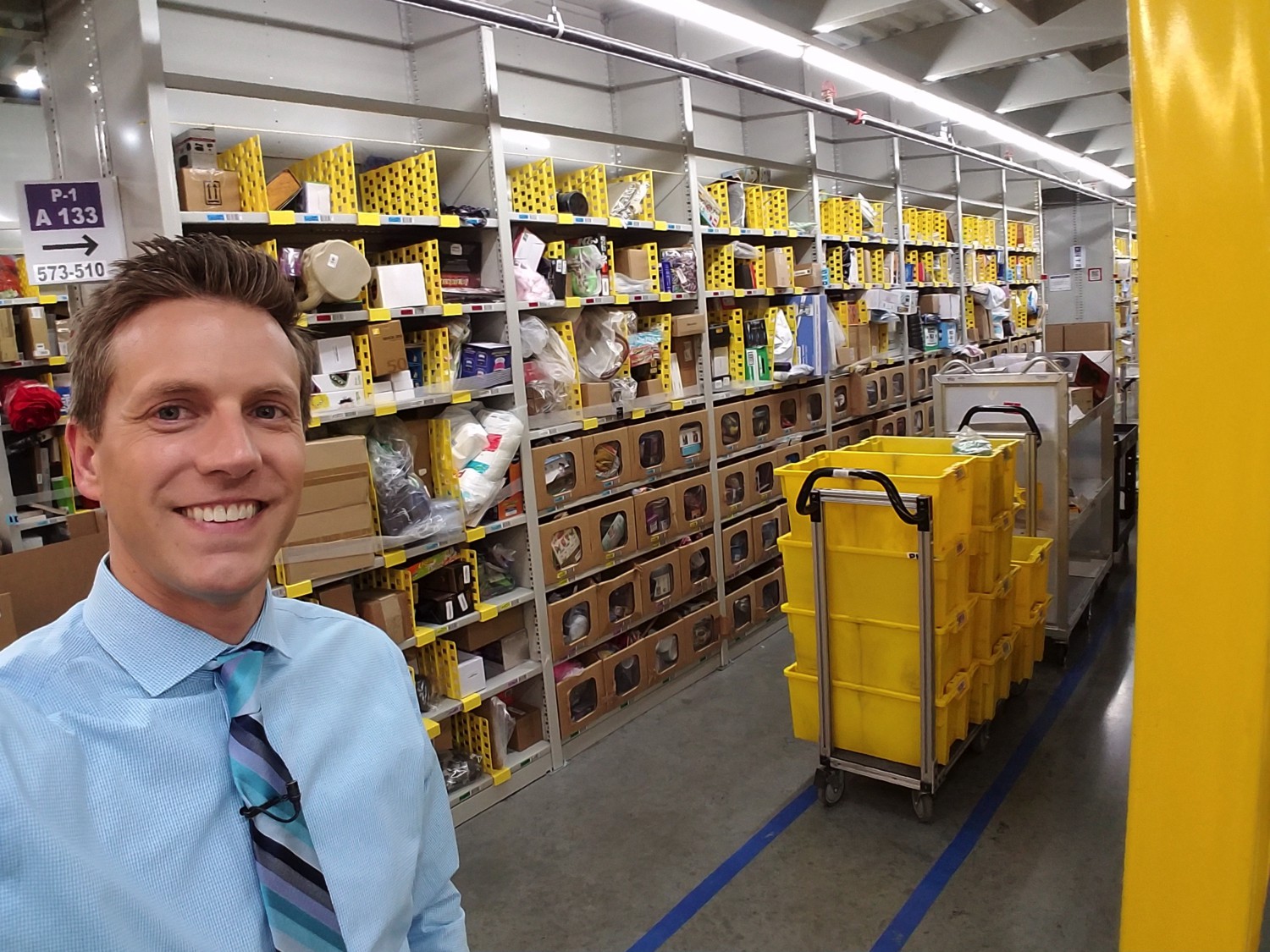 Instead of taking time to organize things on shelves like you see in the grocery store, Amazon just puts them anywhere they will fit. That's because they won't be there very long.
Orders are picked from shelves and placed into these yellow crates. Everything is done by barcode – so your order is anonymous until right before it leaves the warehouse. No judging if you're buying the complete Gilmore Girls series on DVD.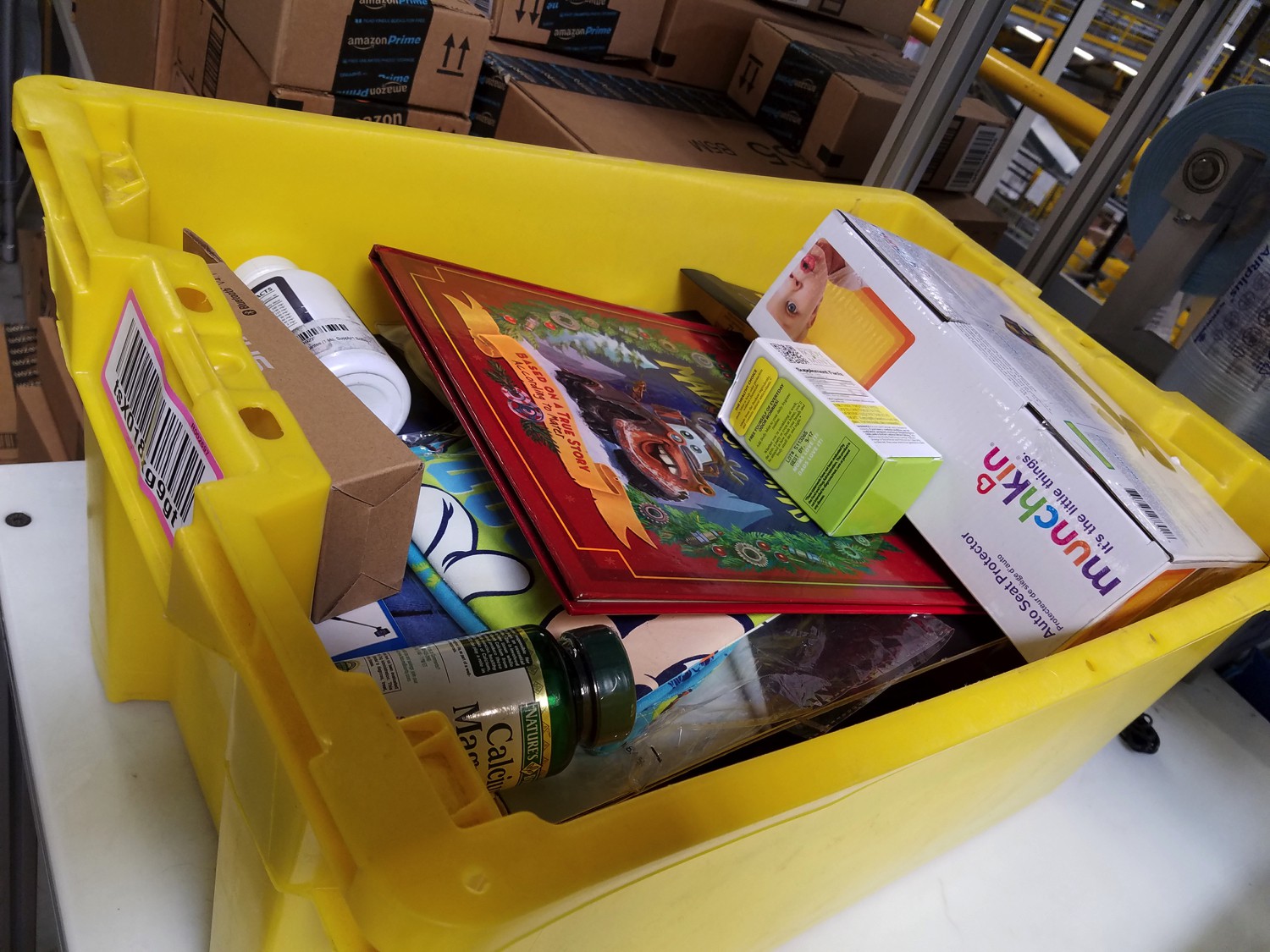 Now your order makes it way to a real human who packs it up into a box. Amazon's nifty little computer system knows how big your items are and even tells the associate which size box to use. How many air pillows they use is up to them. 
After it's packed, your order barcode is slapped on the side of the box. Look for it the next time you get a delivery!
Another machine instantly weighs boxes to make sure the proper order is inside. If something seems off, the box is kicked off to the side where a human will verify things.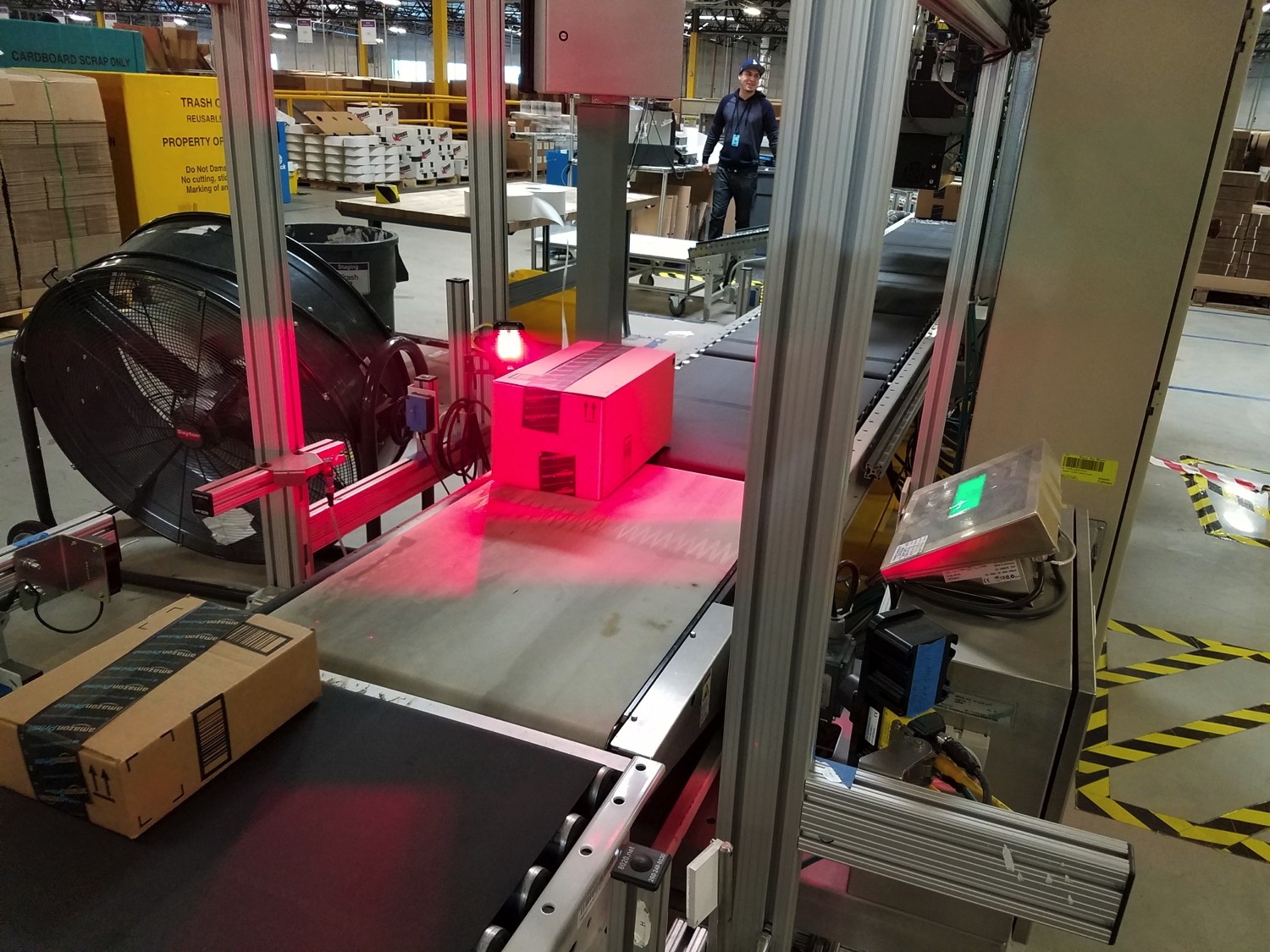 Basically, if you ordered an iPad but your box weighs 30 pounds it will ring the alarm. No, the Beyonce song does not instantly play throughout the warehouse.
Now it's off to the SLAM line, which stands for "scan, label, apply and manifest."
I know, you thought it was because a robot slams your address on the box. Amazon engineers apparently like to toy with our emotions.
Finally your order is whisked off to awaiting trucks.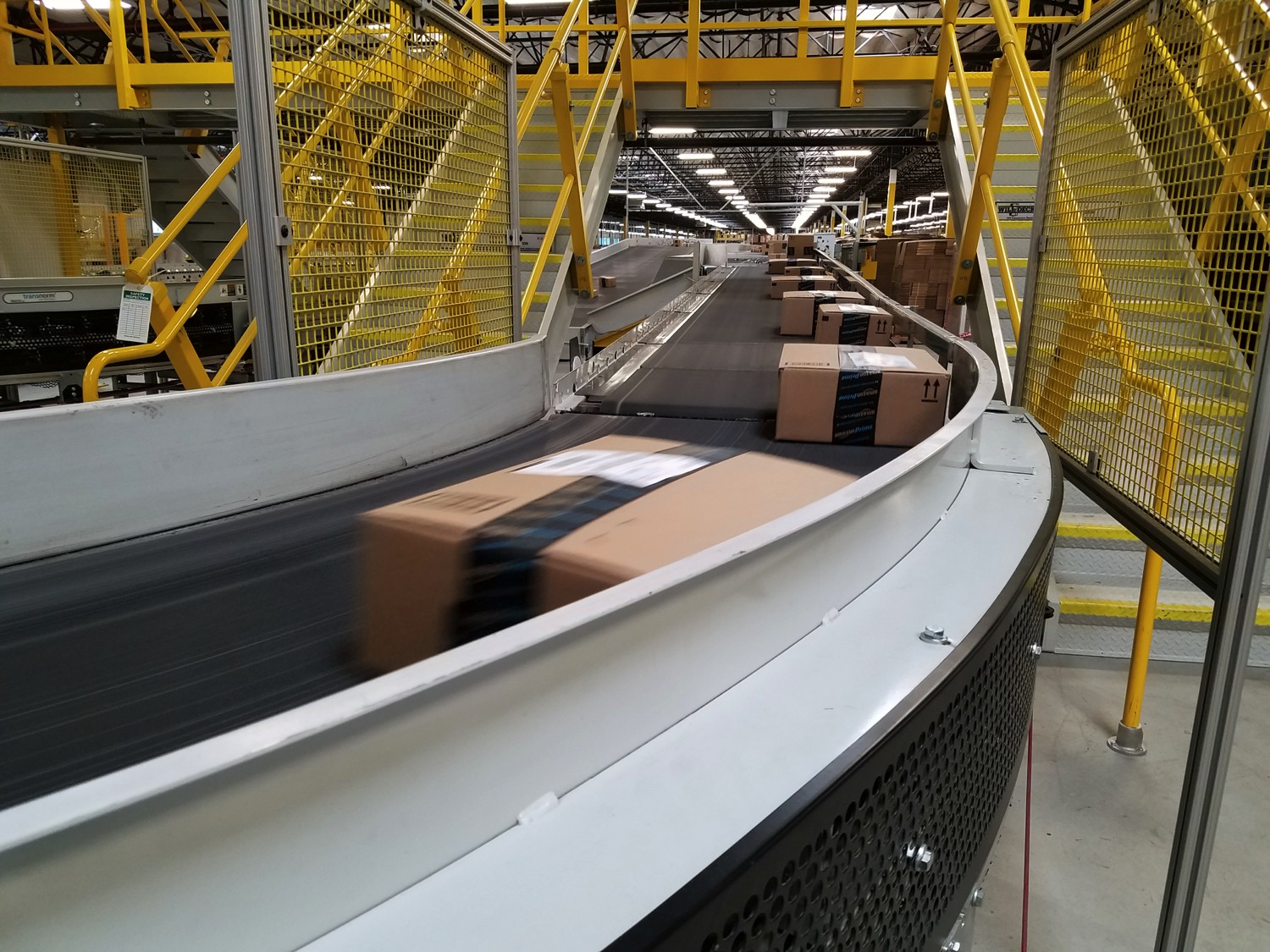 Amazon employees play a real game of Tetris as they try to fit as many packages into a truck as possible, so your order gets to you ASAP.
There you have it!
Amazon operates these fulfillment centers all over the United States. The newer ones use a mix of humans and robots to get the job done. The cool thing is that you can even take your own tour – they just won't let you take any pictures.
More: