This is an archived article and the information in the article may be outdated. Please look at the time stamp on the story to see when it was last updated.
Instagram has pretty much cloned Snapchat with a new feature called Stories – but just because it's a copycat doesn't mean you shouldn't use it.
If you've ever tried Snapchat, Instagram Stories will look very familiar to you. It is basically the same premise, presented the same way: impromptu picture and video posts that disappear after 24 hours.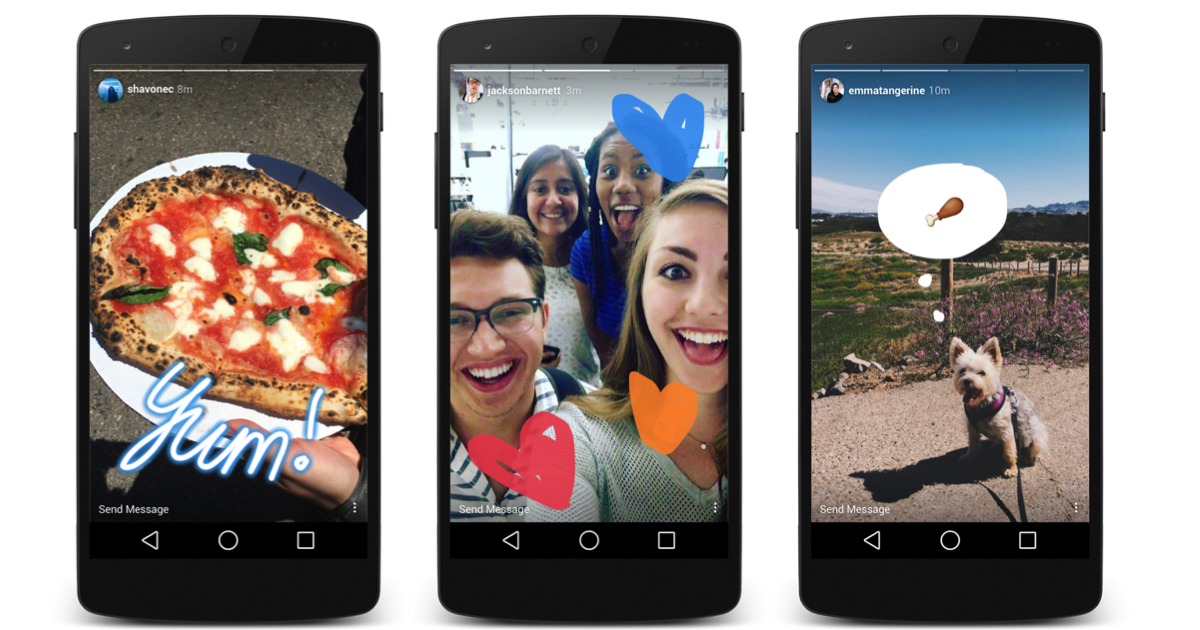 Snapchat invented the genre but here is the reason you should still give Instagram's version a shot – your friends and family are probably already there.
Follow KTLA Tech Reporter Rich DeMuro on Facebook or Twitter for cool apps, tech tricks & tips!
That's because many of us have been dutifully checking Instagram for years – unlike Snapchat where you either got into it or you didn't. Instagram Stories doesn't require a new signup or even checking a new app. Here are some tips and tricks to get you started.
To follow Rich's Story on Instagram search for username richontech or use this link: https://www.instagram.com/richontech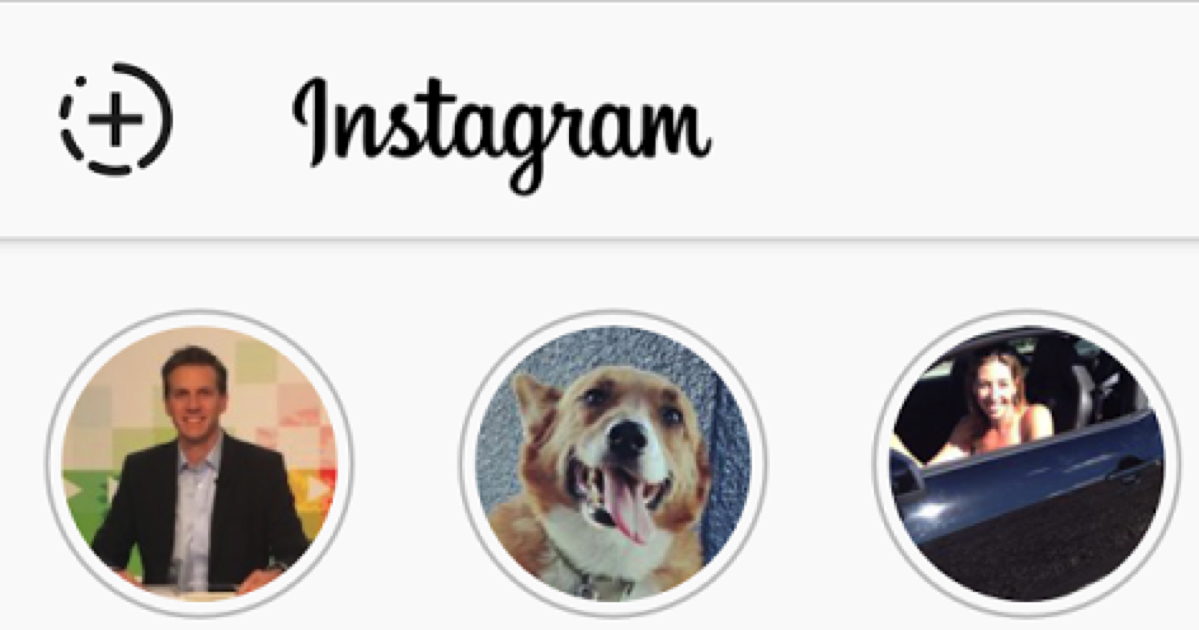 To start posting to your "story," just press the plus sign in the upper left hand corner of your Instagram home feed. This will open a live preview of your camera. Alternatively, you can just swipe right to bring you right to the camera instantly.
Press to snap a picture, press and hold to capture a short video clip. You'll know time is up when the ring around the shutter button completes the circle. You can review your snapshot or video clip before you post it to your friends.
Once you have your shot, swipe right again to toggle through Instagram's filters to change the color and look of your photo. Right now these are pretty limited and pale in comparison to what Snapchat offers with fun geotags and faces.
Now take a look in the upper right hand corner. You'll see some fun tools to doctor up your creation. You can draw on your picture, type text or use emoji. Lots of people are loving the "neon" text that looks like it is glowing.
When you're happy with your post, press the button in the bottom middle of your screen. It's either an up arrow (Android) or a checkmark (iOS). Now, your story is ready for your friends to see.
When your friends log into Instagram, your Story will appear in a circle above their photofeed. They appear in chronological order of posting. You can also tell when you have new stories to look at since the ring around the profile picture will be colored in as opposed to just an outline.
To navigate stories, just tap someone's profile circle. You'll see their first post for a limited amount of time. To advance to their next post, just tap on the right side of your screen. To go back and look at a post again, tap on the left half of your screen. To skip someone's story completely swipe left across your screen. Again, to go back to the beginning of someone's story swipe right across your screen.
It sounds complicated but it's really not. You'll get the hang of it in no time.
A few more tips for you…
Although viewers can't comment or like your posts, they can send you direct messages only you can see. To see these, go to your Instagram Inbox. You can access it in the upper right hand corner of your home screen (looks like an inbox) or just swipe left on your screen to take you there directly.
You will always see messages from people you follow, but messages from other people will be in a category at the top called "message requests." Click there to see and reply to those.
Want to post a picture you took with your phone's camera and not inside Instagram? Just go into the camera function (swipe right on the homescreen) and then pull down from the center of the screen. You'll see a camera roll with the pictures you've taken in the last 24 hours. Tap one to post it to your story.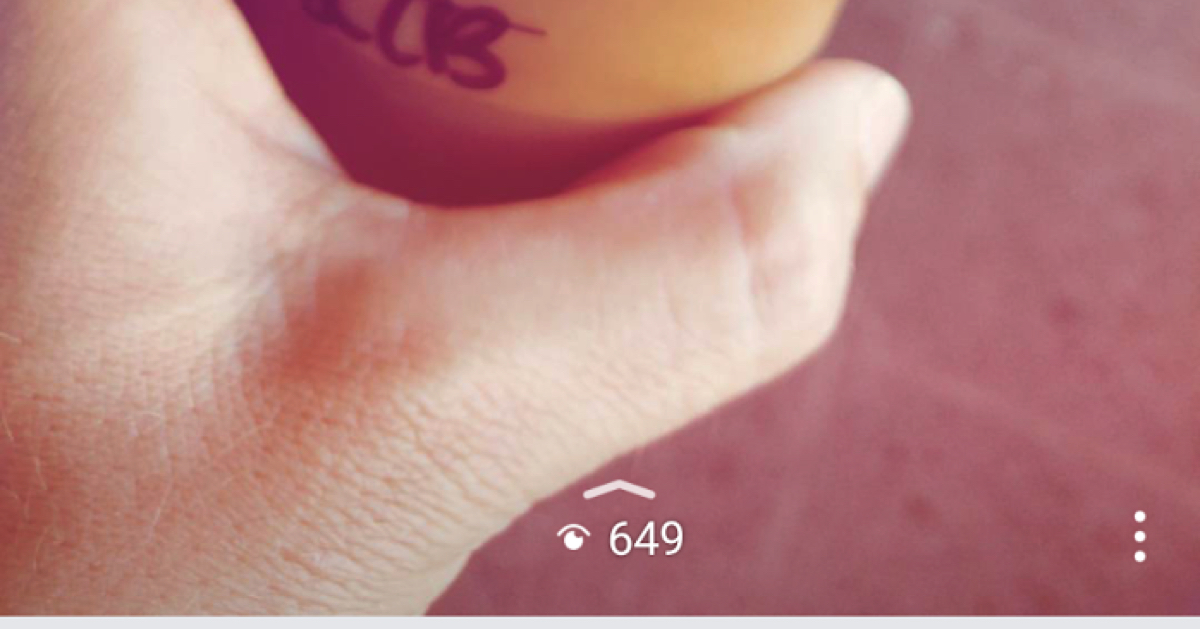 You can see how many people viewed your stories by tapping your own story and then tapping the little number at the bottom center of the screen. This will show you how many people saw or watched your individual stories and give you a list of their usernames.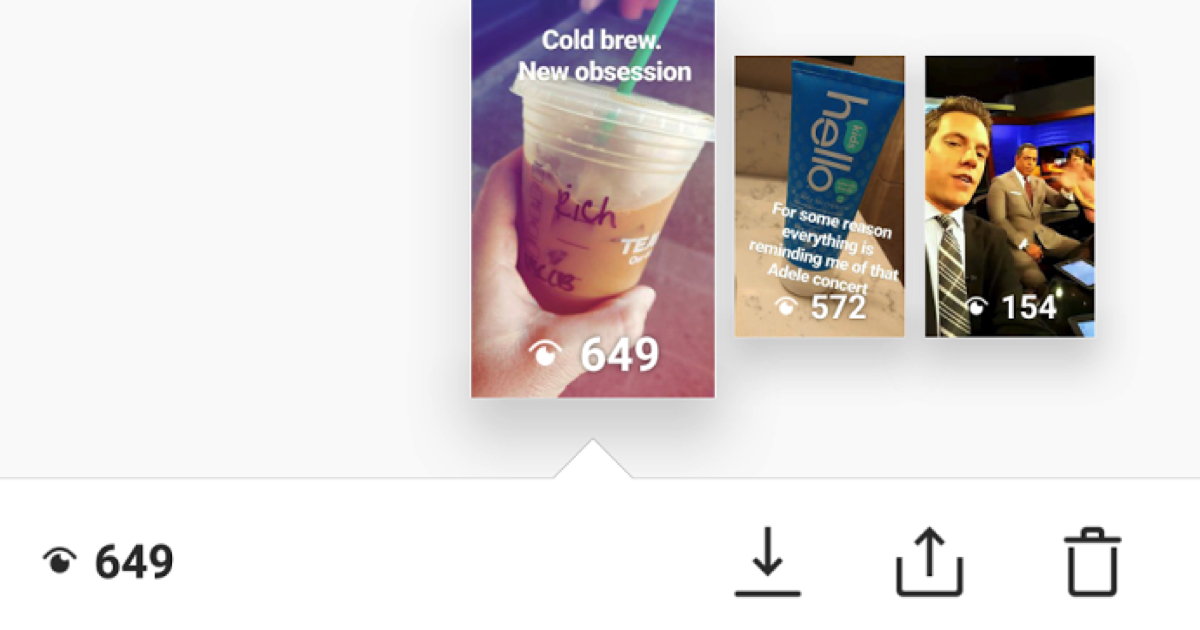 From here you can also download, cross post or delete individual posts.
Download will save a copy of the post to your camera roll.
Cross post will allow you to post a story to your regular (old fashioned) Instagram feed.
Trash…well, you know what that does.
That's about it! If you have any questions about Instagram stories send me a message on Twitter @richdemuro or direct message me on Instagram @richontech.
Share this with your friends?