This is an archived article and the information in the article may be outdated. Please look at the time stamp on the story to see when it was last updated.
The iHeartRadio App is getting a big upgrade – starting now you can pay to access music in more ways than just streaming radio stations.
iHeartRadio has two new paid plans available – one is called iHeartRadio Plus, the other is iHeartRadio All Access. The free offering is not changing.
First, a little background on the iHeartRadio App if you haven't used it.
Follow KTLA Tech Reporter Rich DeMuro on Facebook or Twitter for cool apps, tech tricks & tips!
It's actually really slick – you can listen to pretty much any iHeartRadio station and others from around the country. For instance, if you grew up in the New York Area like I I did and still want to listen to Z100's Elvis Duran in the morning, you can tune in. Or you can listen to a station from Alabama, Alaska, or wherever. One time on vacation in Palm Desert my wife and I tuned into a station from Hawaii just to get that expensive "island vacation" feel.
They also have what I call national stations – and the quality of these rivals satellite radio offerings from SiriusXM.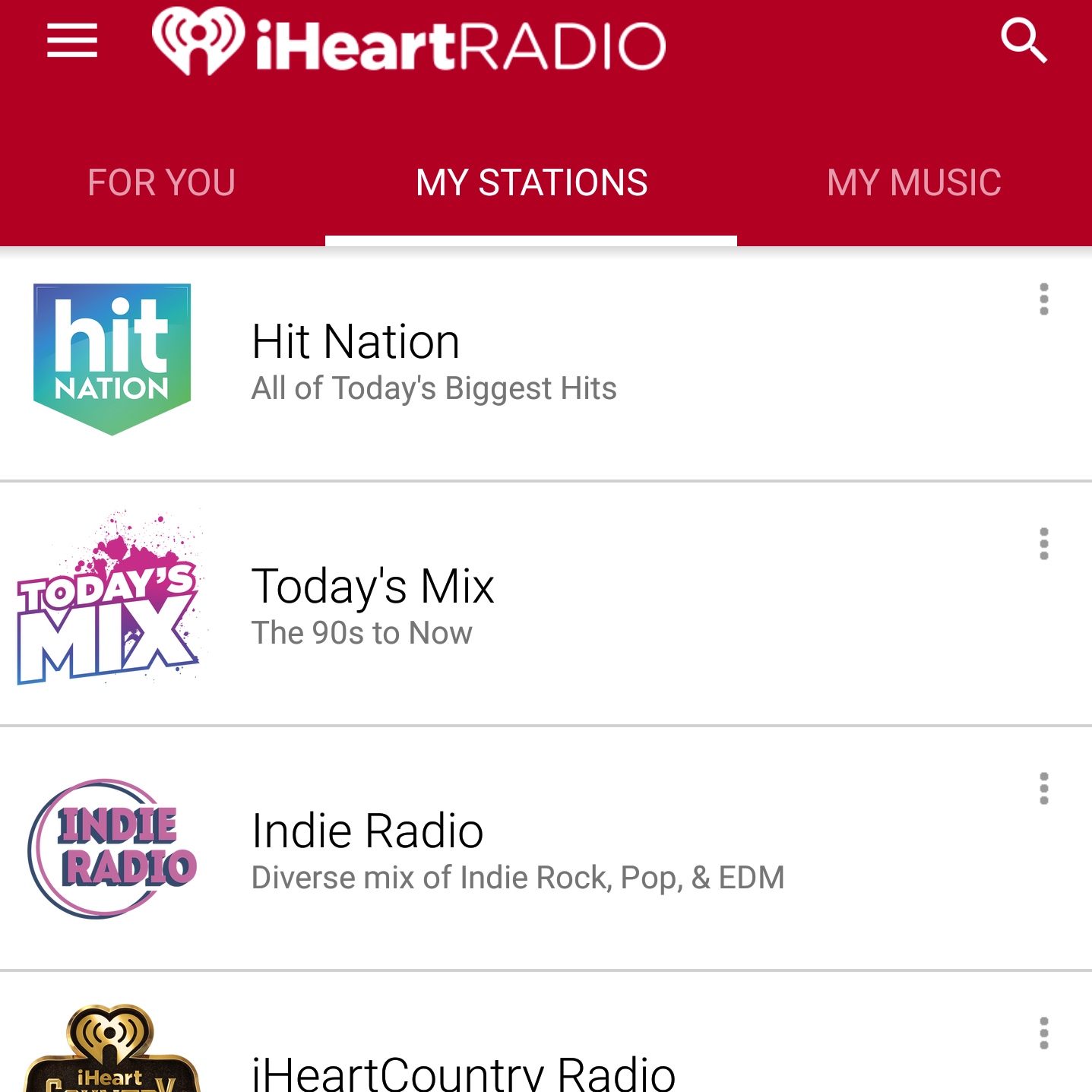 There are stations like The Classic Rock Channel, iHeartCountry Radio, Indie Radio, and my personal favorite – iHeart Eclectic Radio. They're hand made just for the service.
Also, you can listen to KTLA 5 News through the iHeartRadio App, which is a good way to stay connected to our TV station on your morning commute. As far as I know we are the only TV station simulcast on the service.
https://soundcloud.com/richdemuro/iheartradio-app-new-paid-plans-let-you-save-skip-songs
The big difference between iHeart and something like Spotify or Google Play Music is soul. It feels like there are real humans behind iHeartRadio versus more algorithms and computers for the pure music subscription services. Sure, they have tons of playlists, but sometimes it nice to have a DJ guide you along and explain the background of a new song or provide a little chitchat.
With iHeart Plus, you pay $5 dollars a month and get some interesting features, including replay. You can instantly replay the last three songs you listened to on a live radio station. When it's over you'll just get dumped back into the live station in progress.
There is also the ability to save a song to your favorites to play again later, and you can search for a specific song or artist and immediately play those tracks.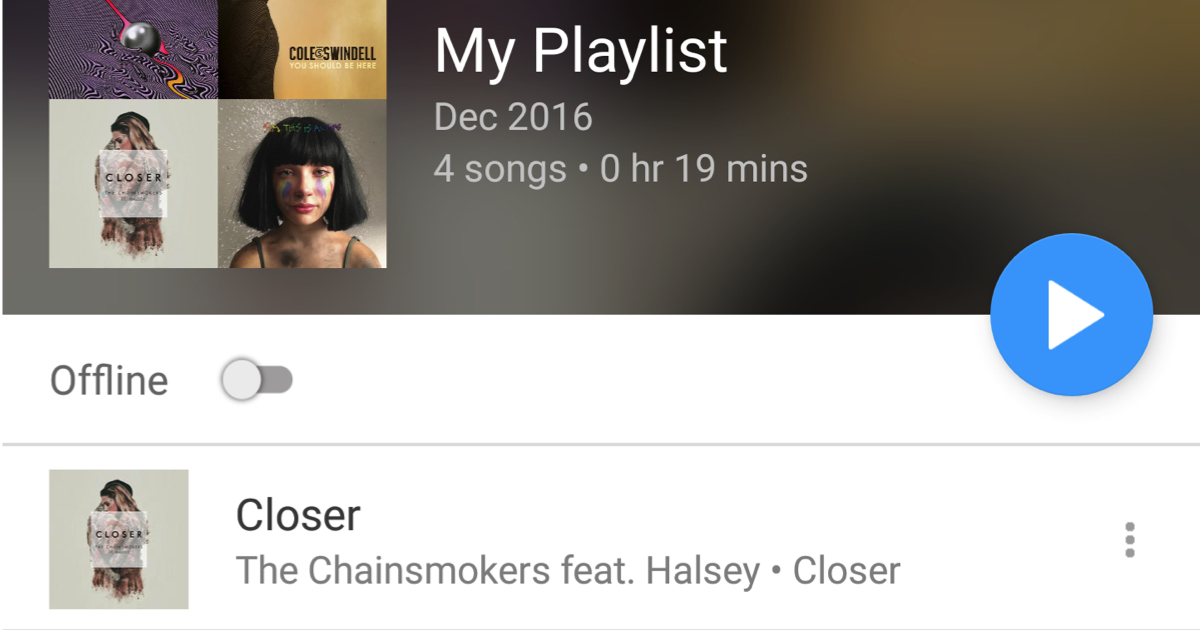 Finally, you can skip songs an unlimited number of times. Of course, this only works when you are listening to a custom radio station. You can't skip while listening to live stations, which makes sense.
For $10 dollars a month, you basically get a Spotify-type service as well. This means you can listen to whatever you want, build playlists and most importantly, listen offline. These features are powered by Napster.
So how does iHeartRadio compare to everything else out there?
Personally, I love the idea of someone doing the work of discovering music for me. I've often found that playlists and stations in Google Play or Spotify leave a bit to be desired. They almost seem too robotic and forulatic. One song after another, without any breaks, intros, or background on what you're listening too. It has none of that old fashioned lean back radio experience.
iHeart is sort of the best of both worlds. The combination of local radio stations – and curated national stations creates a really nice listening experience for many people. Plus, you can still play a custom station you create with an artist or track you love.
Right now you can sign up for a free 30 day trial of either level of service so you can check out the new features for yourself. Just an FYI – if you sign up for a trial through Google Play or the App Store you will pay a higher monthly fee. On Google Play they charge $6 a month. This is because of app store processing fees.
Your best bet is to do the free trial now through the app stores and then cancel before it's over. You can re-subscribe through the iHeartRadio website in January when that functionality is live.
Finally, you might be wondering about the big question – are there ads? The word from iHeartRadio is that Plus and All Access users will not hear or see any pre-roll or display ads in custom artist radio station or their playlists.
You'll still hear ads when listening to live radio although when you do you can just hit the "scan" button to find music playing on a similar station. I also find that on the custom national stations ads are few and far between.
It's a neat offering that comes at a better price point than SiriusXM and offers many of the same features – including the super handy ability to save cool songs you hear for later. Plus, iHeart Radio Apps are optimized for many in car systems, your phone screen and even Android Auto and Apple CarPlay. You might find it tough to pay for radio but at $5 a month it is a good value for a music service that works everywhere.
Subscribe to the Rich On Tech podcast! You'll get tech news, cool apps, gadgets, tips and tricks delivered regularly.