This is an archived article and the information in the article may be outdated. Please look at the time stamp on the story to see when it was last updated.
Nintendo is bringing back a classic with their new NES Classic Edition - it's a tiny console packed with 30 games.
Nintendo is tapping into a bit of nostalgia for their newest product. It's called the NES Classic Edition and it's a tiny, hand held recreation of their popular console from the 80's.
Follow KTLA Tech Reporter Rich DeMuro on Facebook or Twitter for cool apps, tech tricks & tips!
The device sells for $60 and plugs into your TV via an HDMI cable, which is included. There is also one "classic" controller included in the box - you can buy additional controllers for $10.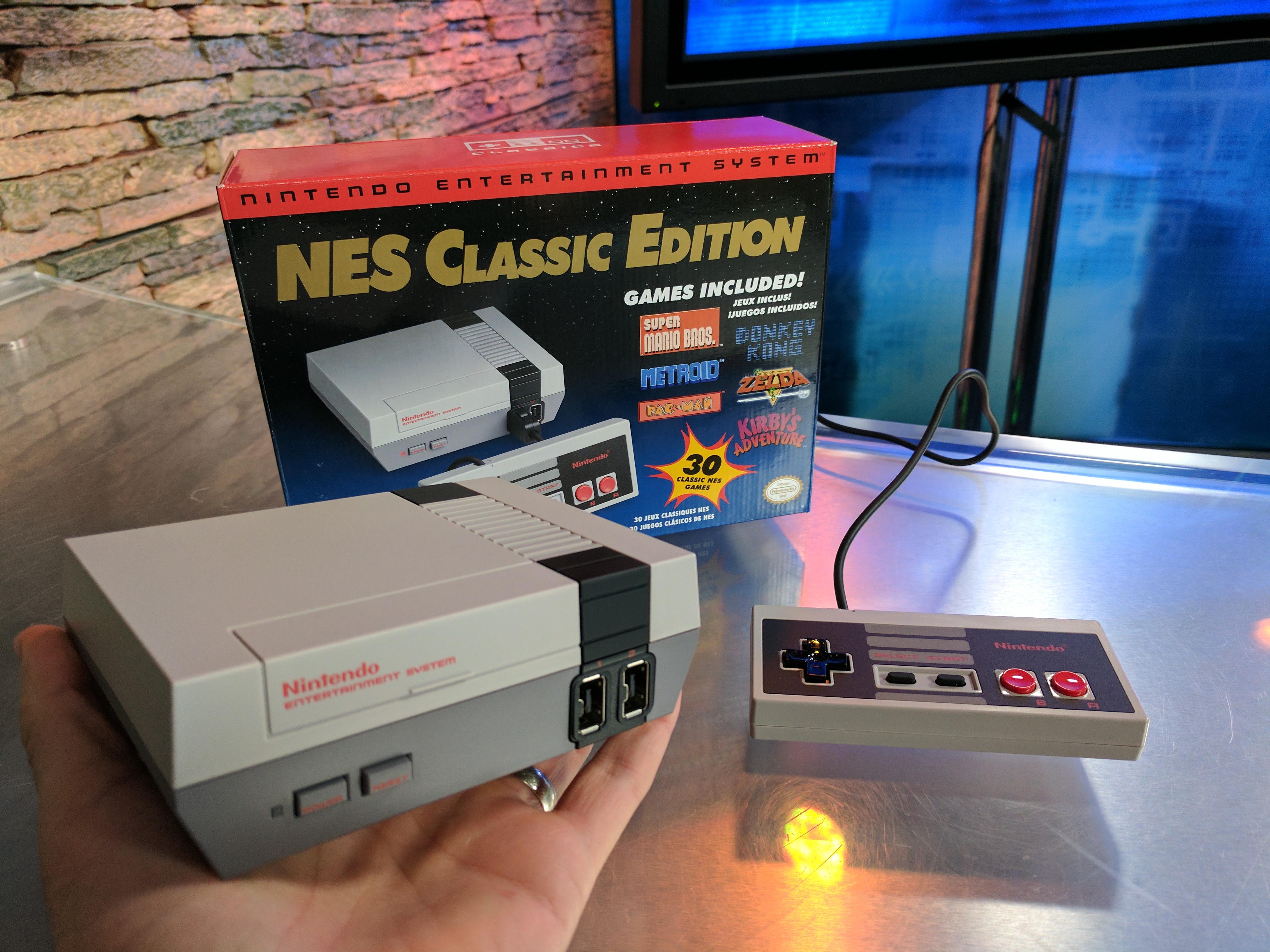 The neatest part about the NES Classic Edition is that your favorite retro games are built right into the box. There are 30 in all including Super Mario Bros., The Legend of Zelda, Metroid, Donkey Kong, PAC-MAN, and Kirby's Adventure. I'm a little bummed out that Tetris isn't included, but you'll find lots to play.
At this point there is no way to add more games to the console. This device doesn't connect to the internet or anything like that. It's a plug and play kind of thing.
Games on the Classic Edition have never looked better. In fact, in case they look too sharp on your TV, there is a special setting on the console which brings back the CRT look.
My only critique of the device is that the controller cable is way too short. Some people might find it tough to sit on their couch and play when the console is connected. I bet we will see some controller extension cables pop up on Amazon.
Here is a full list of games:
Balloon Fight™
BUBBLE BOBBLE
Castlevania™
Castlevania II: Simon's Quest™
Donkey Kong™
Donkey Kong Jr. ™
DOUBLE DRAGON II: THE REVENGE
Dr. Mario™
Excitebike™
FINAL FANTASY®
Galaga™
GHOSTS'N GOBLINS®
GRADIUS™
Ice Climber™
Kid Icarus™
Kirby's Adventure™
Mario Bros. ™
MEGA MAN® 2
Metroid™
NINJA GAIDEN
PAC-MAN™
Punch-Out!! ™ Featuring Mr. Dream
StarTropics™
SUPER C™
Super Mario Bros.™
Super Mario Bros. ™ 2
Super Mario Bros. ™ 3
TECMO BOWL
The Legend of Zelda™
Zelda II: The Adventure of Link™
Here is a Facebook live session I did where I take the NES Classic out of the box, plug it into my TV and sample some of the fun games.
[protected-iframe id="3a91c6083a4bd64050cd99daaaaa8d2c-41641936-42315212" info="https://www.facebook.com/plugins/video.php?href=https%3A%2F%2Fwww.facebook.com%2FRichOnTech%2Fvideos%2F1429367610414287%2F&show_text=1&width=560" width="560" height="646" frameborder="0" style="border:none;overflow:hidden" scrolling="no"]
NES Classic Edition is $60 and sells at stores including Amazon, Target & Best Buy.