This is an archived article and the information in the article may be outdated. Please look at the time stamp on the story to see when it was last updated.
Nintendo has revealed its Switch console will hit stores on March 3 for $300.
Nintendo's upcoming console is called the "Switch." It's different because you can play it inside the house attached to your TV, or anywhere by itself on the built in touch screen.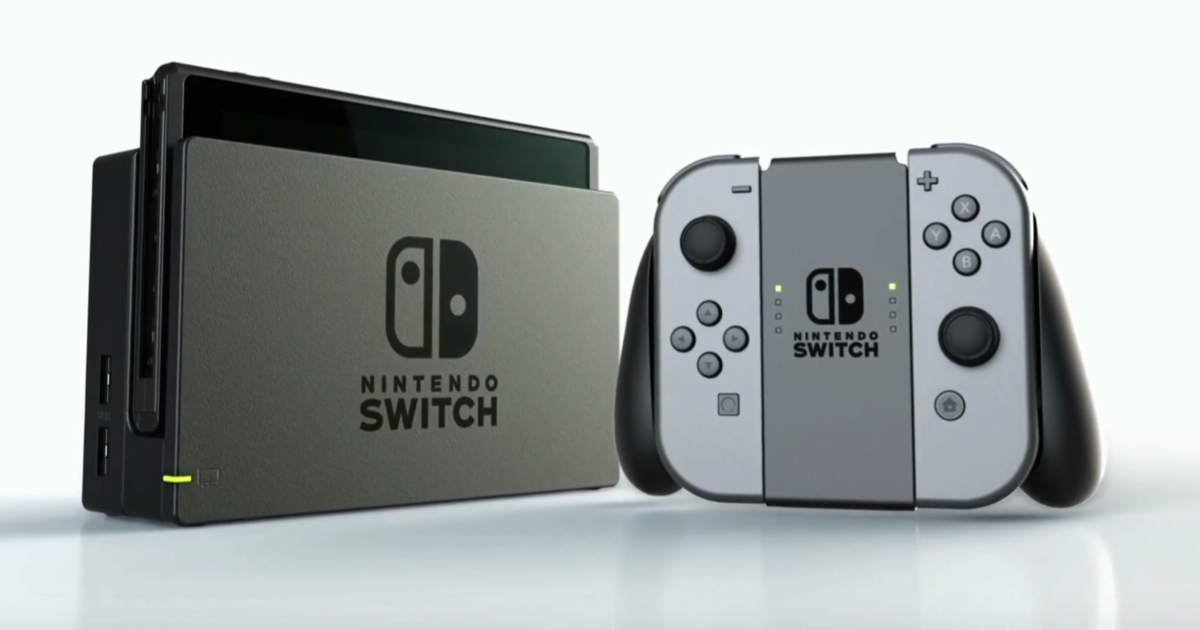 The company recently held an event in NYC to let some lucky gamers go hands on with the new device. They also revealed that Switch would go on sale March 3 for $300.
Follow KTLA Tech Reporter Rich DeMuro on Facebook or Twitter for cool apps, tech tricks & tips!
"It's basically a way to take your game that you play from your house and take it on the go and play whatever you want and wherever you want," explained Alex Corea, host of "The Attack," a live show that airs daily on the gaming site Twitch.
"I think it's super cool because it changes the landscape of where and how you play games," said Corea.
At the heart of Switch are detachable controllers Nintendo calls Joy-Con. You can attach them to the sides of the portable player or connect them together to create more of a classic style controller.
It also marks the first time gamers can play the same games on both the big screen - and on the go.
"It's not like a tiny little experience that is completely washed out. It's a fully fledged game with a story," said Corea.
Switch will also be social - you'll be able to link up to 8 devices together to play with nearby friends - even without an Internet connection.
The device comes in grey or a more colorful neon blue and red version.
Corea says the success of the new console might be make or break for Nintendo: "This is kind of their last chance to solidify themselves as someone who makes consoles and not just games."
The Nintendo Switch launches March 3 for $300 dollars. You can pre order it right now online and games will cost about $60 each. For what it's worth, Nintendo has said that it won't make the same supply constraint mistakes it did with the NES Classic, so hopefully gamers who want to get the Switch will be able to.