This is an archived article and the information in the article may be outdated. Please look at the time stamp on the story to see when it was last updated.
A new screen protector says it does way more than just guard your phone against scratches – it blocks radiation, too.
Usually, screen protectors are there to guard our phones against scuffs and scratches. But a new product called Tech Armor Enhance is designed to protect us from something as well – potentially harmful cell phone radiation.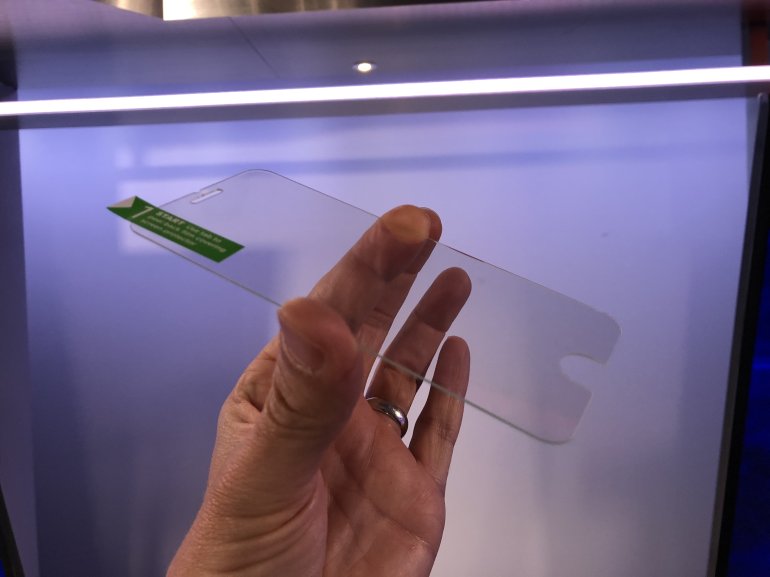 It comes at a good time. Between checking our feeds, texting friends and posting pics, we're on our cell phones now more than ever.
There is no doubt they're a tremendous convenience in our everyday lives, but there is another side of this technology – often debated in the news.
That's the question of whether we are the target of potentially harmful radiation from our cell phones.
"I think people are concerned… We've had a lot of inquiries about it," said Joe Jaconi.
He's co-founder and general manager of Tech Armor. For the past 6 years, they've made quality screen protectors available exclusively online. Their prices are about half what you'd find in retail stores.
"We've sold over 15 million units of screen protectors across the globe," said Jaconi.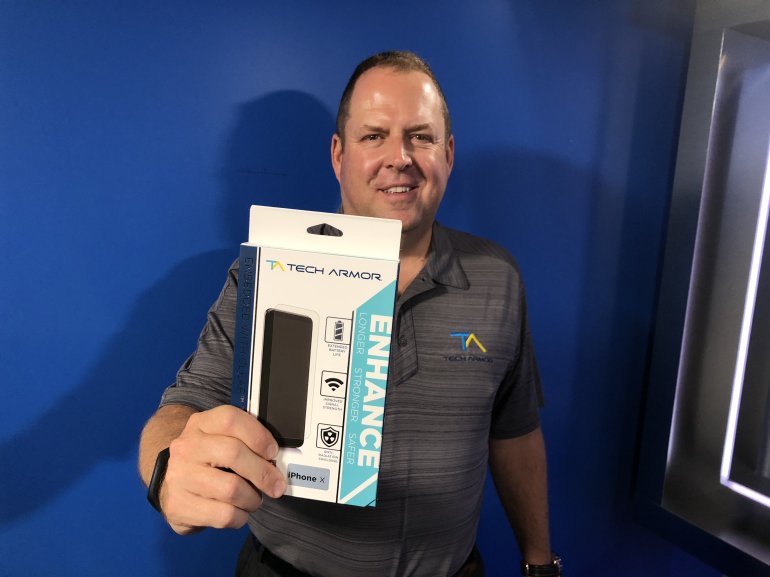 Now, they're tackling the radiation issue literally head-on with a new product called Tech Armor Enhance. It's a glass screen protector woven with a special material that they say blocks harmful cell phone radiation.
"It's 100 percent transparent, but what it will do is block that radiation from hitting your face or your head and redirect it out the back of the phone," explained Jaconi.
Tech Armor is using technology from a company named Venti Group. They hold 16 patents related to cellular radiation.
"Our technology relates to the control of radiation and or the transmission and reception of radiation," said Hank Adamany, CEO of Venti Group.
He explained how their technology used "bandpass filters" that are tuned to specific frequencies for cellular signals, which is how they're able to block and re-direct signals.
Tech Armor Enhance looks like your typical glass screen protector. It is a tiny bit thicker, about 1/10 of a millimeter to be exact.
I've had it on my iPhone for a few weeks and while I love the screen protection, I also like the idea that it's blocking potentially harmful rays. But, like most consumers, I can't be sure just how effective it really is.
Tech Armor says Enhance can also boost your signal and even extend battery life, but I haven't noticed a significant gain in either in my day to day use. Again, who can really be sure since we use our phones so differently from day to day. Also, my Verizon signal is pretty solid in a majority of the areas I frequent in Los Angeles.
I asked Tech Armor if people have to put a little blind trust in their claims.
"There is a bit of a leap of faith because not everybody has the technology or the chamber at home to test the radiation coming out," said Jaconi. Then he added, "the technology has been proven."
My main concern with other "radiation blockers" in the past for cell phones has been the potential for these stickers to concentrate the radiation emission even more. But due to the way Enhance redirects the signal away from your head and out the back of your phone, I do like that idea better. And although I doubt any of us are going to be able to truly know the long-term benefits on either side of this device, there is a need for a screen protector on a phone if you want to avoid scratches, and if Tech Armor Enhance can offer that protection along with a little extra piece of mind it just might be worth the extra investment.
Tech Armor Enhance is $30 and on sale now at Amazon and techarmor.com.
Listen to the Rich on Tech Podcast on for tech news, cool apps and info everyone can use! Available on iPhone and Android.
[protected-iframe id="bfdda37a44325c788b8d7471c6fb88d5-41641936-42315212″ info="https://player.pippa.io/5a788c1e77abb830441900e8/episodes/radiation-blocking-screen-protector?theme=white&cover=1&latest=1″ width="100%" height="110px" frameborder="0″]