This is an archived article and the information in the article may be outdated. Please look at the time stamp on the story to see when it was last updated.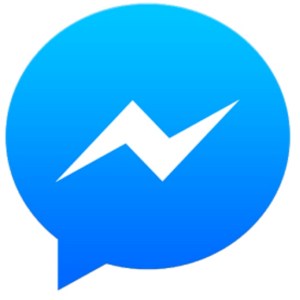 Facebook Messenger lets you chat – and now play – with friends.
Easter eggs have been a mainstay of the tech world for years now. They are little surprises, jokes or gems hidden inside software programming like video games, operating systems and even Google Search.
Now, someone has stumbled upon a secret chess game inside Facebook Messenger. All you have to do to is type in a special codeword to reveal it and start playing.
To access the game, just type @fbchess play into a chat window as usual with the friend you'd like to play against. Instantly, you'll see a chess board pop up.
Here's where it gets interesting and why you have to appreciate the humor of engineers – to make a move, you use "Standard Algebraic Notation." For instance, @fbchess Nbd2 would move a knight from b-file to d2. @fbchess B2xc5 takes on c5 with 2nd rank bishop. You don't have to be a math wiz to play, but it might help.
If you get stuck or need assistance, you can type in @fbchess help and you'll get this menu listing all of the possible moves and commands you can make.
Facebook's Chess game works equally well on both the desktop version of Facebook and the Facebook Messenger app, so you can start a game on the go and pick up right where you left off when you get to work.
Now, if they would just add @fbcheckers life would be really good. Your move, Twitter.
P.S. Not into chess? Type the command @dailycute into Facebook Messenger and you'll get an an image that will make you go "aww," like this.