This is an archived article and the information in the article may be outdated. Please look at the time stamp on the story to see when it was last updated.
Browse Netflix in a way that lets you see highly specific movie and TV show categories!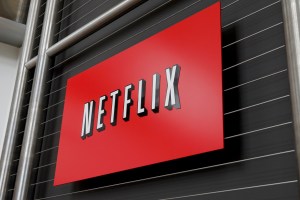 Netflix prides itself on a certain algorithmic magic that tries to predict what you want to watch next. Most of the time, it works. But there are those occasions when you're in the mood for something really specific, like a "Crime Thriller based on a book from the 1980s."
Yep - that's an actual Netflix sub-category. There are hundreds of them. Sometimes, they are tough to find but thankfully there are some enterprising folks on the internet who have managed to catalog many of these secret category codes so you can browse Netflix in an entirely new way.
Follow Reporter Rich DeMuro for more tech stories, gadget reviews and tips!
[protected-iframe id="b04ad929a2273696592db7c38eaa5f18-41641936-42315212" info="//www.facebook.com/plugins/likebox.php?href=https%3A%2F%2Fwww.facebook.com%2Frichontech&width&height=62&colorscheme=light&show_faces=false&header=true&stream=false&show_border=true&appId=585750131498371"]
This way you can check out "Critically-acclaimed British Movies from the 1970s" (code 1640) or "Feel-good Children & Family Movies from the 1980s" (code 4355).
The codes are actually Netflix's way of categorizing movies into various sub-genres, which it then uses to surface suggestions for subscribers. But if you're willing to do a little manual labor, the payoff can be pretty big.
Note: You must be logged into your Netflix account for the secret category codes will work. This works best on a desktop computer. Just find the category you want to browse and click the appropriate "code link."
For beginners:
A more thorough, extended list:
(note that some of the codes have changed or no longer work)
http://ogres-crypt.com/public/NetFlix-Streaming-Genres2.html