This is an archived article and the information in the article may be outdated. Please look at the time stamp on the story to see when it was last updated.
Rich listens to a bunch of streaming music services to figure out which one has the best free holiday music.
We won't get into the debate over when to start listening to holiday music, but thanks to streaming services like iHeart Radio, Spotify, Pandora and more - you have a lot of great choices! While you might want to stick to your paid streaming service if you have a subscription, we're focusing on what you can get for free!
Is there one clear winner for the best free holiday music? Let's listen and find out!
Follow Tech Reporter Rich DeMuro on Facebook, Instagram and Twitter for the latest tech news, new gadgets, tips and useful apps.
Pandora
Pandora pretty much pioneered streaming radio. You can find holiday music under "Moods and Activities."
They have a ton of stations, even stuff like "holiday workout" and "holiday cooking."
Setup is fast and simple, and you can fine-tune your holiday listens with thumbs up and thumbs down, but you will hear ads and you can only skip songs you don't like so many times an hour.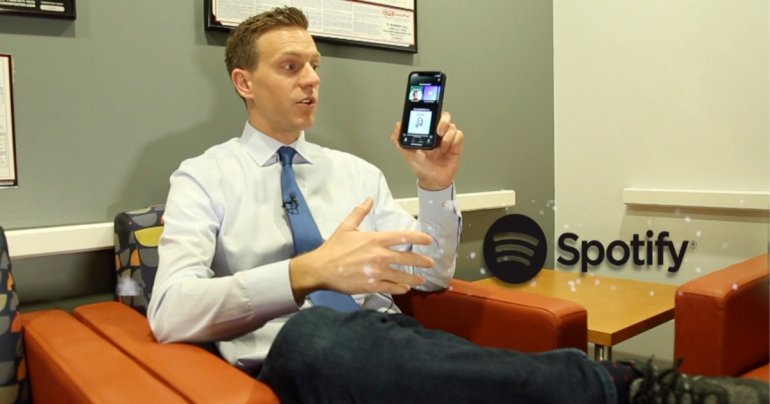 Spotify 
While Spotify is synonymous with paid streaming, you can also listen for free, but with ads.
Spotify has some of the best playlists in town and a wide variety of them. Everything from the classics, to today's Christmas Hits and even niche stuff like "Kids Christmas" and "Christmas Peaceful Piano," one of my personal favorites for working during the holiday season.
One thing to know: some Spotify playlists are "shuffle only," while others will let you tap to play specific songs. You can tell by the little shuffle logo beneath the playlist which one you're choosing.
Also fun: you can tap the heart on any song and build your own personal playlists of favorites. Again, you'll only be able to "shuffle" these to play them. You can skip, but do it wisely - you typically get 6 skips an hour.
One thing I don't like: some songs will play with a music video, too. It's distracting and weird for an audio service.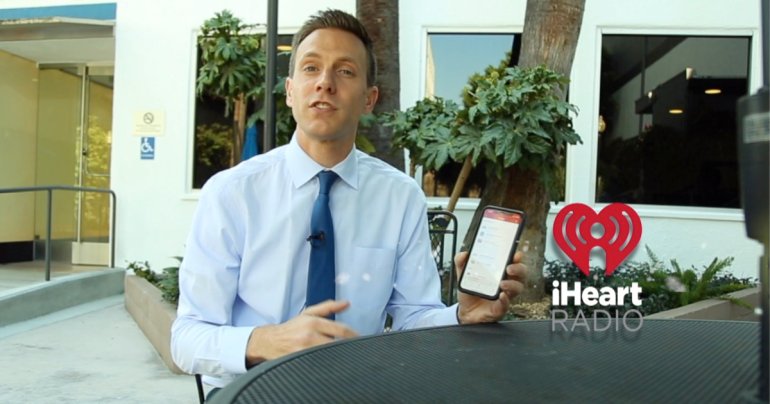 iHeartRadio
iHeartRadio has three types of things you can play: live radio stations, like what you might also get over the antenna, then live radio stations programmed just for the app (similar to satellite radio stations) and then playlists.
The sweet spot here are the live stations programmed just for the app. You can spot them since they don't have a radio station in their name.  These stations are commercial free, which is great, but they play "live" so you can't skip to the next song.
There is a lot of variety here.  Choose holiday music in a wide range of genres including classics, country R&B and rock. Switch to a playlist for more variety and the ability to skip, but there will be ads.
Wanna go home for the holidays, virtually? Search for your hometown and play the local holiday radio station there.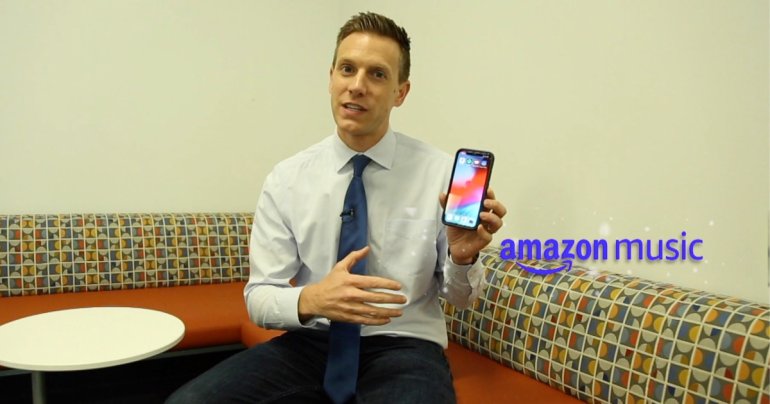 Amazon Music
It's not free but Amazon Music is included with a Prime membership, which you might have. There is a wide variety of holiday stations and playlists to choose from and you can skip as much as you want. One fun feature - you can follow along with the lyrics for a little impromptu holiday karaoke.
The Winner?
Overall, I've found some of my favorite holiday stations on iHeartRadio. If you stick to the live holiday stations there are no commercials, although there are radio-style jingles between the songs. But they're holiday focused and cute, I don't mind them. If you're having a holiday party and don't want ads interrupting your festivities, you'll be best served with iHeartRadio or Amazon Music. Otherwise, Pandora lets you personalize your experience the most and Spotify is a good overall solution if you don't mind ads every few songs.