This is an archived article and the information in the article may be outdated. Please look at the time stamp on the story to see when it was last updated.
In a world of satellite and Spotify, here is why people are still discovering an age-old format called the record.
There are many ways to listen to music these days and most of the time we're going digital, but there is a growing segment of the population that is rediscovering the record. To find out why, I headed to a whimsical little place called The Last Bookstore in Downtown Los Angeles.
There, I chatted with Henry Polk, the manager in charge of a rather large section of records there.
"We sell on average 800 to 1000 records a week," explained Polk, who has worked in music one way or another for the past 30 years. He says records are definitely making a comeback with lots of different buyers.
"Everybody! Kids anywhere from 10 -12 years old to people that are in their 60's 70's even," are coming in to purchase, said Polk.
"It's growing and growing – and it's the one area really consistently showing growth in a music business where it's all been about shrinking sales," said LA Times music journalist  Randy Lewis.
Ironic, considering Lewis wrote the obituary for records all the way back in 1989!
"The longtime undisputed heavyweight champion of the record business, the vinyl LP, is on the ropes" he wrote in an article about the demise of the format due to the increasing popularity of CD's.
Still, records today only makeup about 10 percent of sales, but it's a noticeable upward trend for the industry.
"There's this romantic aspect to them; this is something from a bygone era," explained Lewis.
But it's not all nostalgia.
LP lovers like the ritual of putting on a record, the sound quality can be richer than digital and portable turntables don't require an expensive sound system to operate.
A company called Rock 'N' Rolla sent us one of their new all in one models to check out. It is a self-contained record player and stereo in one. Plus, it can even help you turn your records into MP3's. They start at just $70.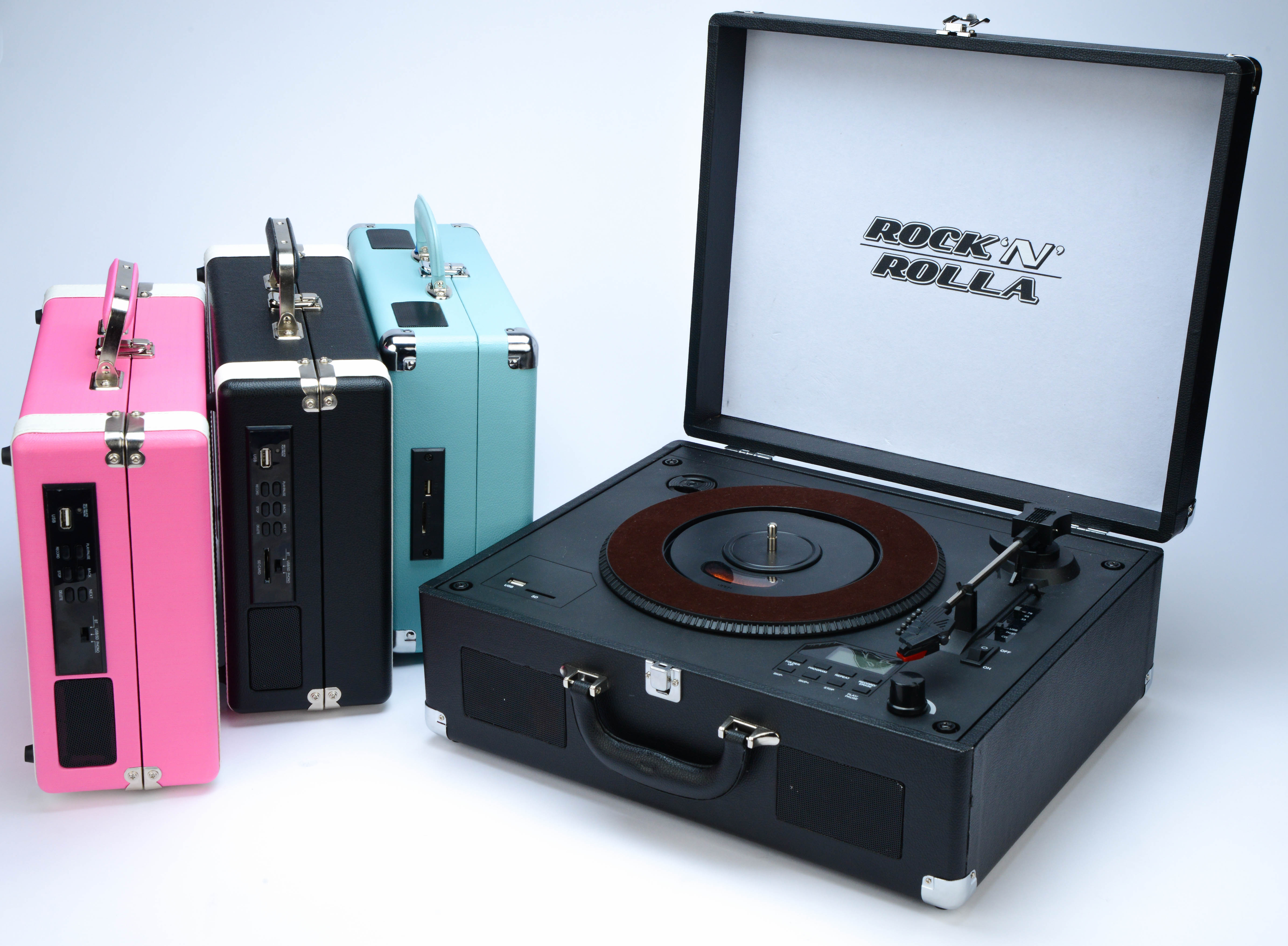 Polk says inexpensive systems like this are contributing to the trend: "it's kind of where it really starts to take off because kids can get into it without investing a whole bunch of money."
No one thinks vinyl will recapture the lead in our on-demand world, but it's nice to know we have options.
[Nothing replaces the experience of being] "able to pick up a record, drop the needle and listen," concluded Lewis.