This is an archived article and the information in the article may be outdated. Please look at the time stamp on the story to see when it was last updated.
Major online retailers are having sales on winter products that save an average of 50%.
Here in Southern California it might feel like summer already but technically we are nearing the end of winter and heading into spring. According to FatWallet.com, this is a great time to check out some winter clearance sales that are popping up on shopping sites all across the web.
Follow KTLA Tech Reporter Rich DeMuro on Facebook or Twitter for cool apps, tech tricks & tips!
The deal site says this year's discounts look even better than last year's, which means you can save up to 50% on winter apparel, outerwear, sports gear and even some 2015 laptops. The sales are expected to run through mid-March, but sale shoppers know that the best selection of styles, colors and sizes sell out fast.
I did a few checks of the links to see what types of deals are out there… and although there is a heavy emphasis on cold-weather clothing, the discounts are real.
For instance, on the Adidas website I found many sneakers discounted. These Xeno superstars normally sell for $110 and they are down to $66. You also get free shipping.
On Land's End I found a great deal on an Oxford shirt. It normally sells for $25 and is discounted to just $12.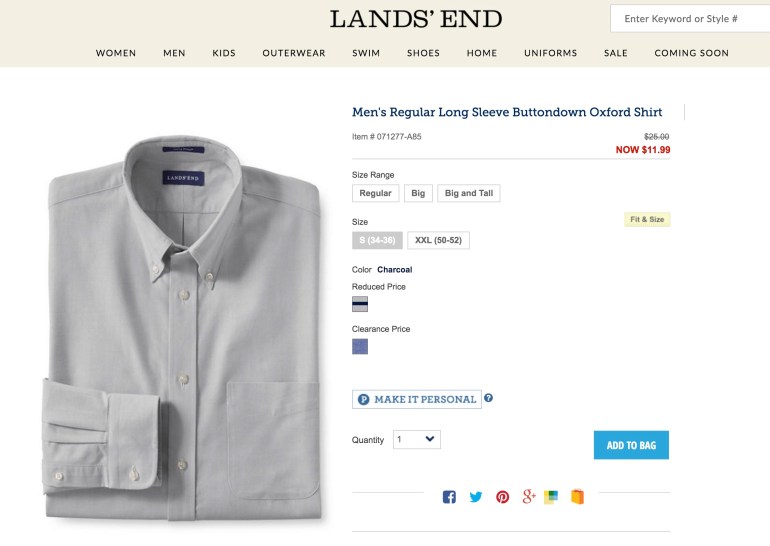 On Baby's R Us, I found a house brand stroller discounted to $50. It normally sells for $80.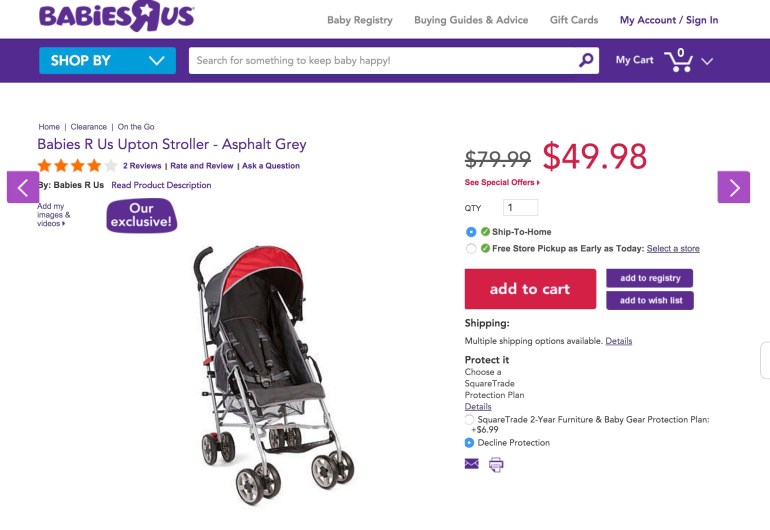 Like any clearance sale, you'll have to determine what is actually a deal and if you really need what is on sale. Just a tip before you hit up the links below, which are curated by FatWallet.com. The site has a stop where it tries to get you to sign up for their cash back program – if you don't want to participate in that you can just skip sign up and go directly to the sale by clicking the "Continue without cash back" button in the lower right hand corner.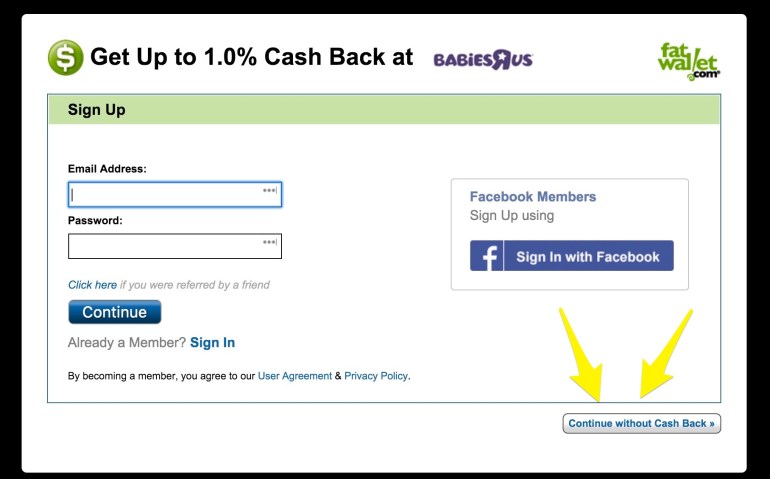 Here are the links – let me know what you find!
FatWallet.com TOP 50 Winter Clearance offers on the web this week:
Adidas: End of Season sale – Up to 50% off 

American Eagle Outfitters: Extra 60% Off Clearance


Babies R Us: Up to 60% Off Clearance Items


BackCountry: Up to 50% off Winter Coats and Jackets +Free Shipping 

Barneys Warehouse: Up to 90% off Clearance items


Bed Bath and Beyond: Up to 50% off Clearance items


Bliss: Up to 75% off Clearance item


Bluefly: Up to 80% off Clearance


Buckle: Up to 75% off Men's Winter Sale


Cabela's: Up to $300 off Firearms and Shooting Event


Campmor: Up to 50% off Winter Clearance


Carhartt: 35% off Winter Clearance Sale


Coldwater Creek: Up to 80% off Sales and Clearance


Columbia Winter Sale: Extra 30% Off Already-Reduced Items 

Country Outfitter: 30% off select Winter Gear


Dell: 30% off select Clearance Inspiron 15″ Laptops


Dicks Sporting Goods: 40% Off Outerwear/North Face


Discount Tire: $50 Rebate on Winter Tires


Easton: Up to 30% off Baseball Clearance


Frederick's of Hollywood: Up to 75% off Clearance
Food Network: Up to 80% off Winter Clearance Event 

High Sierra: Extra 50% off Clearance items
JOE'S Jeans: 70-80% off Men's Casual Shirts Clearance Sale

John Varvatos: 70% off Fall and Winter Styles


Lands' End: Up to 60% off Sale and Clearance


Macy's: 25-70% off Clearance items

Moosejaw: Up to 50% off Footwear Clearance


Mountain Gear: Up to 55% off Winter Footwear


Mountain Hardwear: 25% off Past Season Gear


Naturalizer: Up to 70% off Winter Clearance 

Nautica: 40% Off Any Order and 55% Off Clearance


Neiman Marcus: Up to 70% Off Clearance Items 

Nike: Up to 50% off Clearance + free shipping


Nordstrom: Up to 40% Off Winter Clearance Sale +FS


The North Face: 30% Winter Sale


PacSun : 20% Off Men's & Women's Snow Items 

Patagonia: 50% off Popular Patagonia Past Season items


Ralph Lauren: 65% off End of Season Sale (+


REI-OUTLET: Up to 70% Off Outlet Items

Rock Creek: 40% off or more at Winter Clearance Sale


Shi by Journeys: Up to 50% off Winter Clearance Sale


Sports Authority: Up to 60% off Warm up to Winter Savings
Target: Up to 60% Off Clearance Clothing, Shoes & Accessories


Tommy Hilfiger: Up to 50% off select Sale and Clearance


Toys R Us: Up to 90% Off Clearance Blast Sale


Under Armour: 25% or More Off Select Apparel 

Walgreens: Up to 80% off Clearance


Walmart: Men's Clearance Apparel From $2.00

Wilsons Leather: 60-80% off Designer Clearance

YOOX: 50-90% off Women's Clearance