This is an archived article and the information in the article may be outdated. Please look at the time stamp on the story to see when it was last updated.
A "silent DJ" spins tunes for a Yoga class that's totally silent to the outside world.
A silent trend is sweeping dance floors, workouts and more!
Follow KTLA Tech Reporter Rich DeMuro on Facebook or Twitter for cool apps, tech tricks & tips!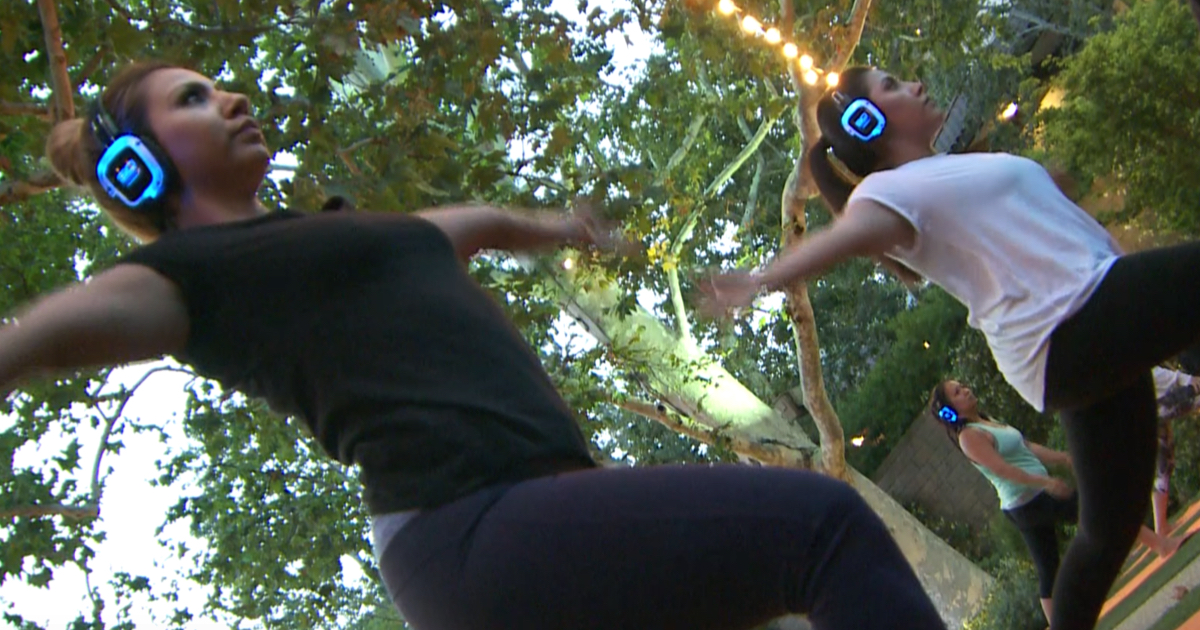 It all started with a silent disco in Hong Kong a few years back. Revelers wore headphones so only they could hear the music being played. It was odd...but an instant hit among party goers.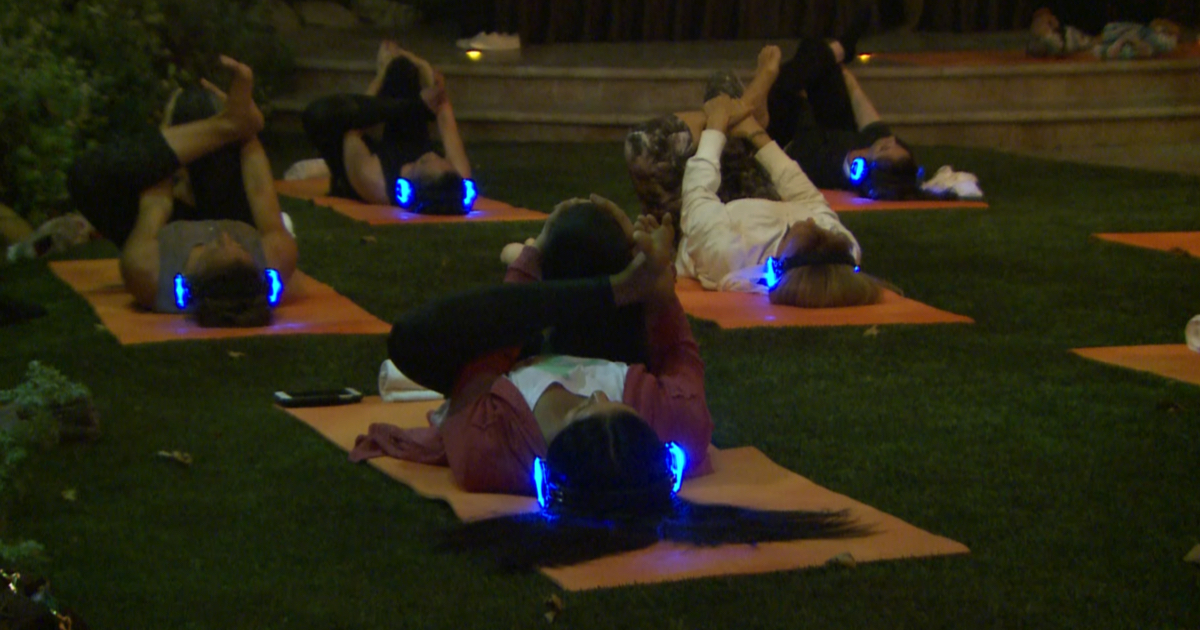 Now the silent treatment is being given to all kinds of gatherings - dance parties, workout groups and more. The Tech Report recently visited a "Silent DJ" Yoga class being held at the historic Garland Hotel near Universal Studios. (Yep, it was built for Beverly Garland by her husband back in the day and just underwent a $20 million dollar renovation!)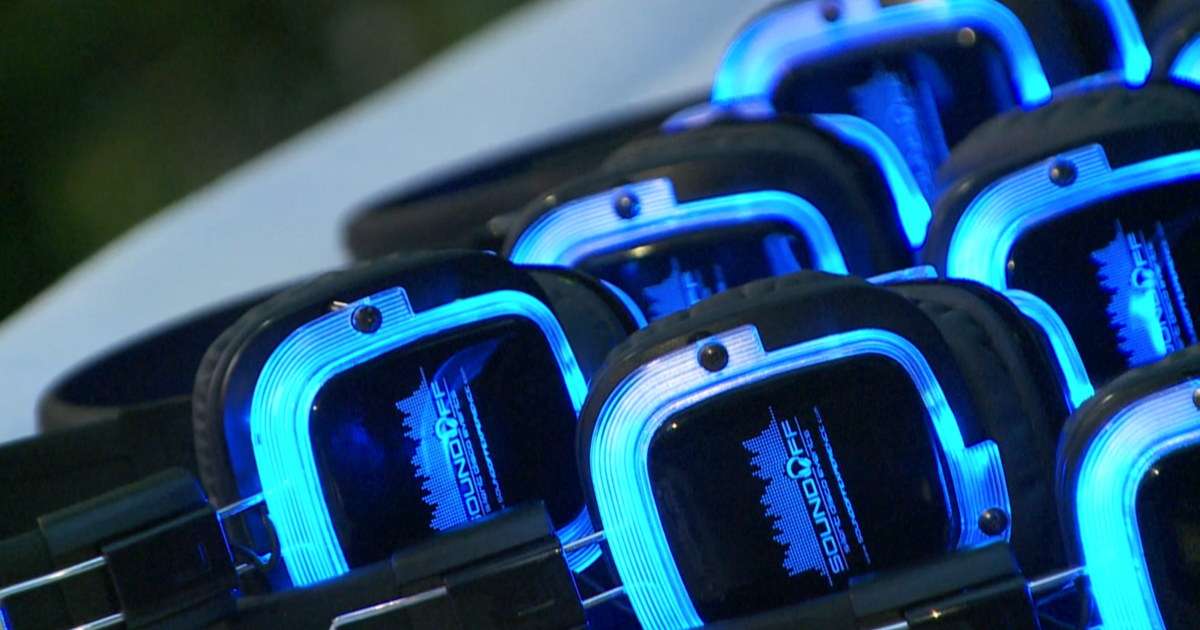 Yogis gathered under the stars with noise cancelling headphones on for the "Sound Off Experience." They were able to hear the instructor and a DJ playing music but to someone else watching the entire experience was hush hush.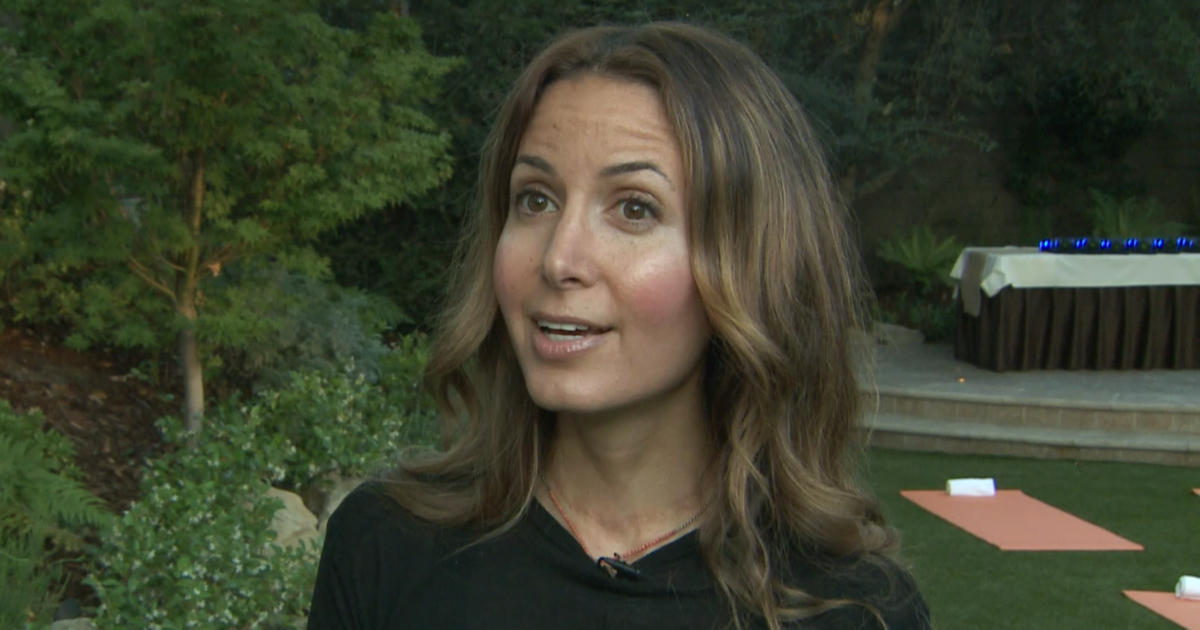 It's a trend I've seen in other places as well. When I was in Las Vegas I saw a silent dance party happening near my hotel. A bunch of people on stage with headphones dancing to music no one else can hear. It's a peculiar thing to see but the trend continues to grow!
The next "Sound Off Deep Flow Yoga" class happens at The Garland hotel on September 15 at 7:00 PM. Sign up here.