This is an archived article and the information in the article may be outdated. Please look at the time stamp on the story to see when it was last updated.
Chances are, if you have a Windows computer, you have Apple's popular QuickTime program installed. Back in the day, it used to help you play all kinds of video files, but standards have changed and now it's rarely needed. In fact, at this point the program could pose a majority security risk to your computer, so it's best to uninstall it right now.
What's happening is that Apple has decided to stop supporting QuickTime for Windows, which means they will no longer provide security updates for the program. That means if hackers find a way to "exploit" the app they can continue to do so on a lot of computers and for a long time since no one is "patching" the vulnerability.
Follow KTLA Tech Reporter Rich DeMuro on Facebook or Twitter for cool apps, tech tricks & tips!
Security firm Trend Micro says they have already identified two weaknesses in the program and even the Department of Homeland Security agrees there is an increased risk of  "viruses and other security threats."
Apple isn't doing anything wrong here, they are just ending support for a program that is no longer necessary. They will do their best to get the word out as well. Keep in mind, this only applies to Windows computers. If you have a Mac with Quicktime, you're still safe.
Bottom line – you need to get this off your system ASAP. Here's how.
First, check to see if you have the program installed. Click the Windows Start button (usually in the lower left hand corner of your screen) and search for "QuickTime." If you see a list of apps that includes "QuickTime Player," you have it on your system.
(If you paid for QuickTime Pro and want to save the registration key click here for more information. Chances are this doesn't apply to you.)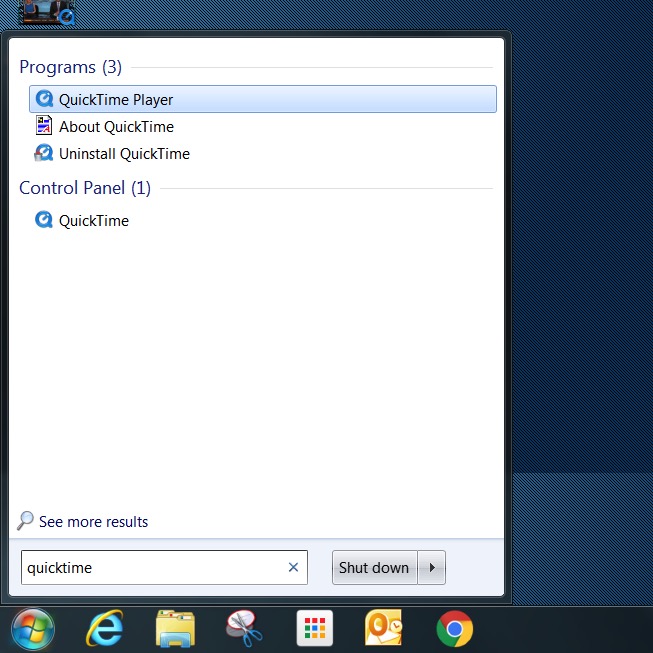 The easiest way to remove QuickTime for Windows is to use its own Uninstaller, which should also be on your computer. It should be included in the list of apps when you search "QuickTime." Click it to start the uninstall process.
Next, choose the option to "Remove"
You'll get a message asking if you'd like to "completely remove QuickTime for Windows?" Click the Yes option.


It will take a few minutes for your computer to run through the uninstall process, then you'll see a window saying that the program has been successfully uninstalled. Click "Finish" and you can breathe a sigh of relief that you're safe (at least for now!).
In the event that you can't find the QuickTime Uninstaller on your computer you can still uninstall the app through Windows Control Panel.
Bring it up by clicking the Start Button, then searching "Control Panel." Click on that result.
Next, look for the option labeled "Programs and Features" or something similar to that and click it.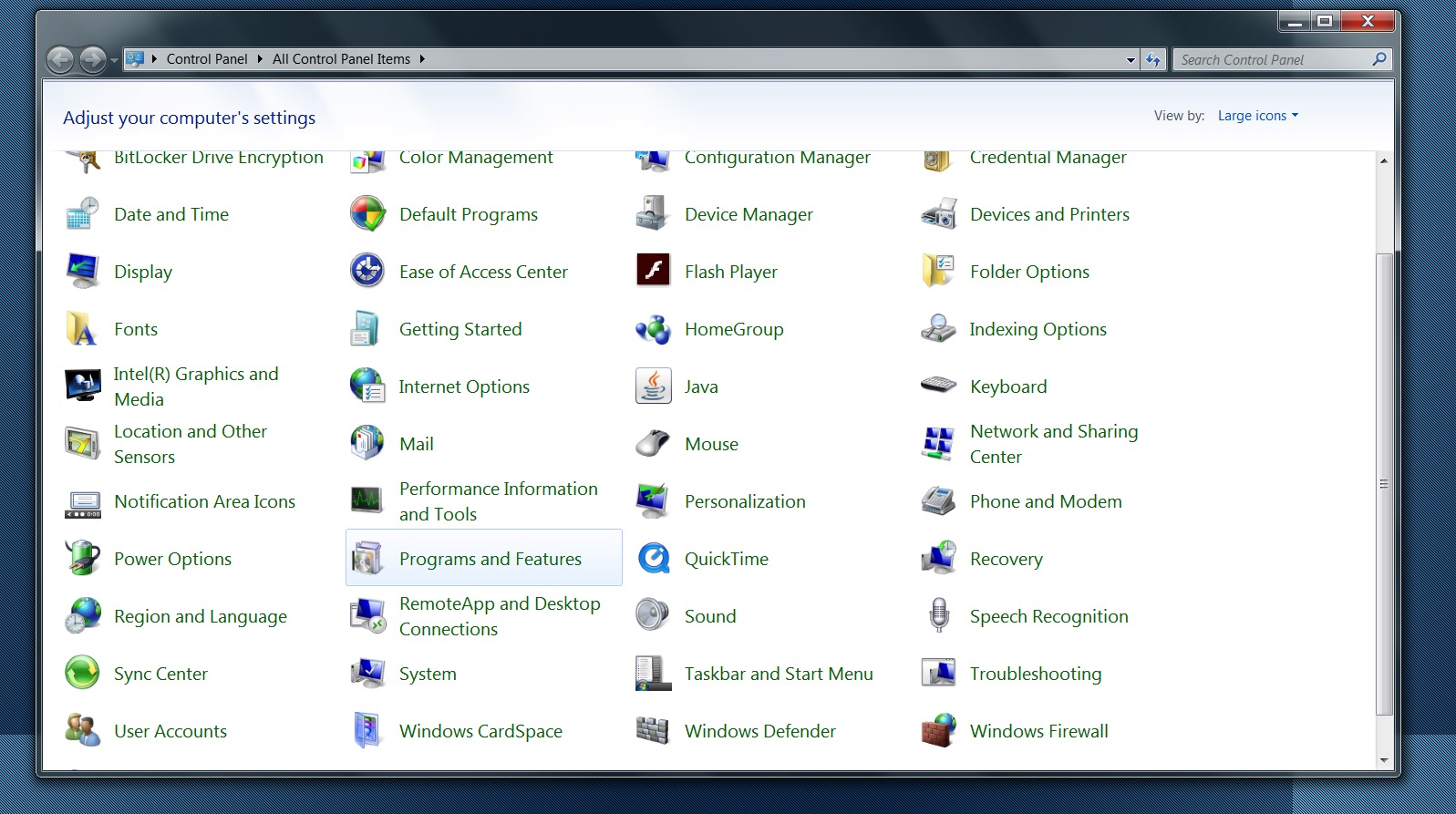 You'll see a list of all of your installed programs. Look for QuickTime, then right click it and choose the option to "Uninstall." You'll run through the same process as above.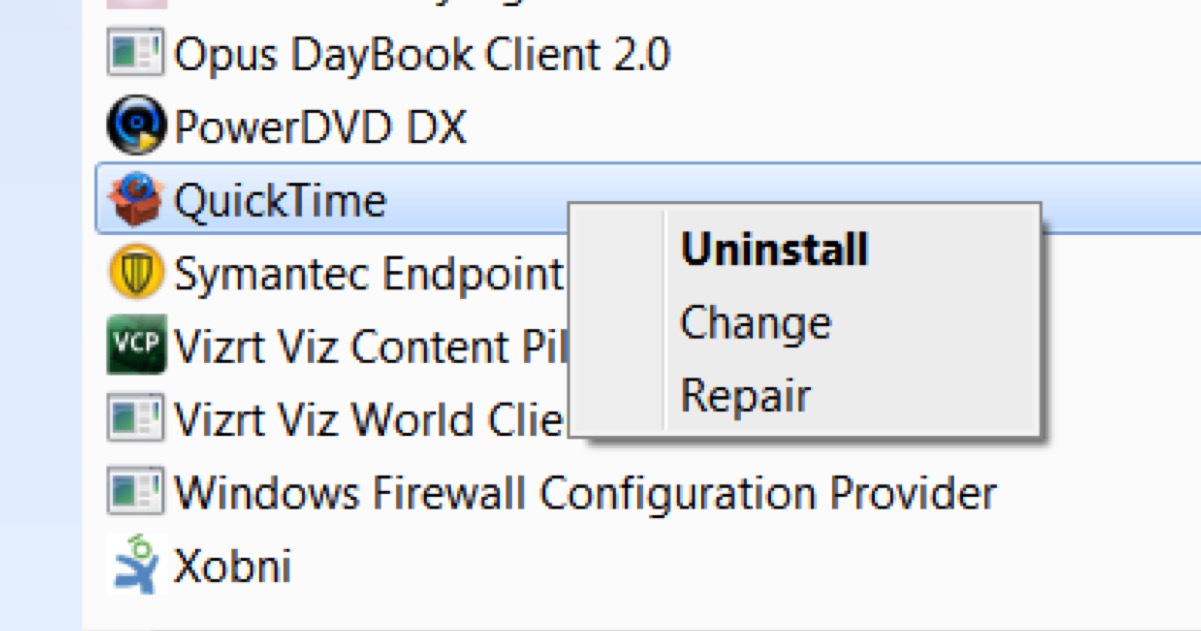 That's all there is to it! If you need more information you can check out Apple's support page for QuickTime for Windows.
If you're concerned about playing older video files on your computer, consider downloading the full featured open sourced video player VLC.
If this article helped you out, click here to share it with your friends on Facebook.