This is an archived article and the information in the article may be outdated. Please look at the time stamp on the story to see when it was last updated.
YouTube TV is launching soon with some amazing features, but will it be enough to steer you away from cable?
YouTube has taken the wraps off of an upcoming new service called YouTube TV. What's interesting is that the company isn't publicly positioning this as an alternative to cable, but more of a service for young folks that have never even dreamed of paying for cable TV.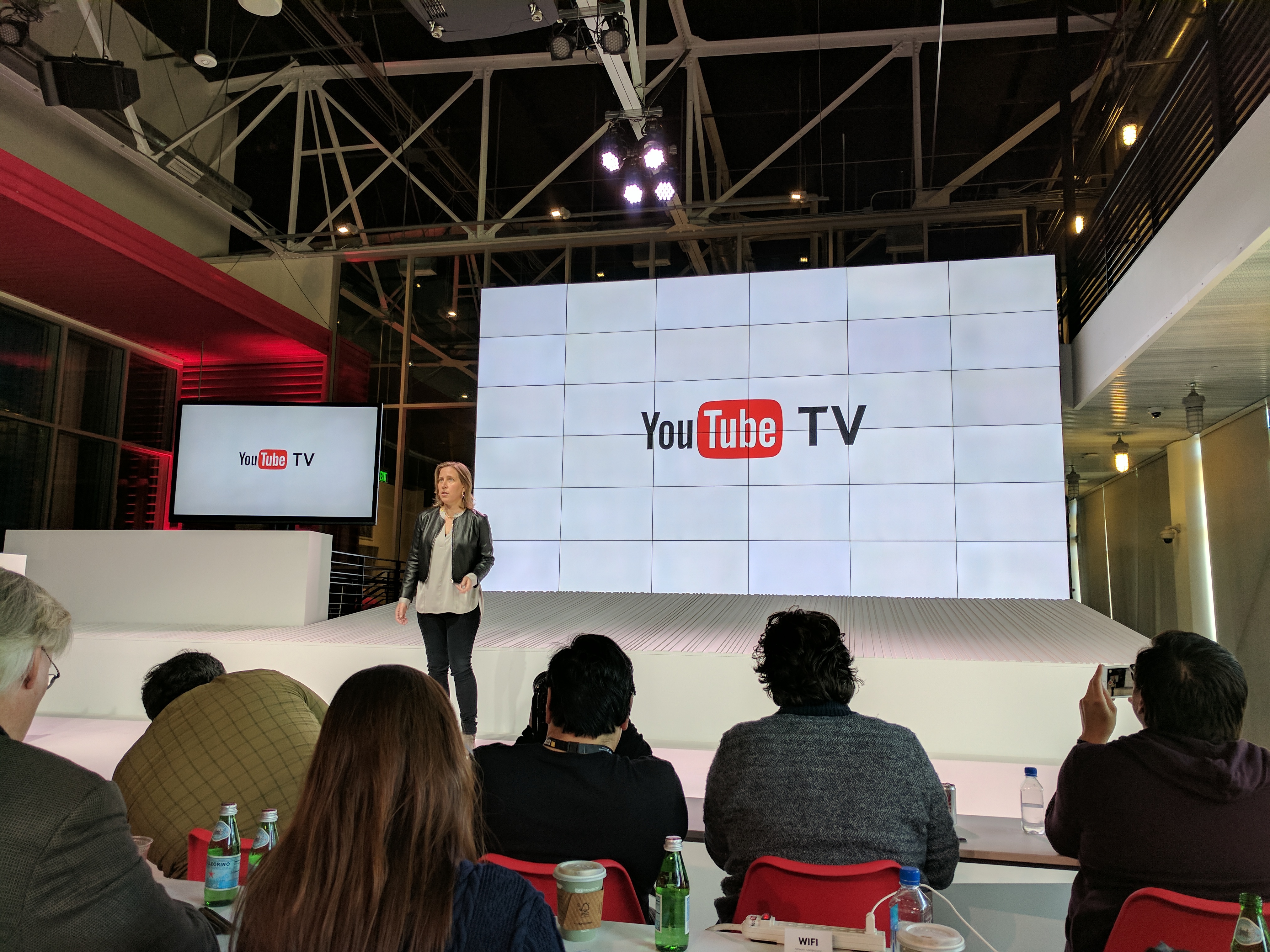 I was at a recent launch event at YouTube Space LA, their production facility in Playa Vista. The company demoed the service, which is basically live TV packaged in a YouTube like app. For $35 a month, you get about 40 channels, plus an unlimited cloud DVR and 6 household accounts.
"I'm thinking about cord-nevers here," explained Kerry Merryman, YouTube's Vice President of Content. "What we aim to do is try to find the most diverse set of programming that we could for this mobile-first generation."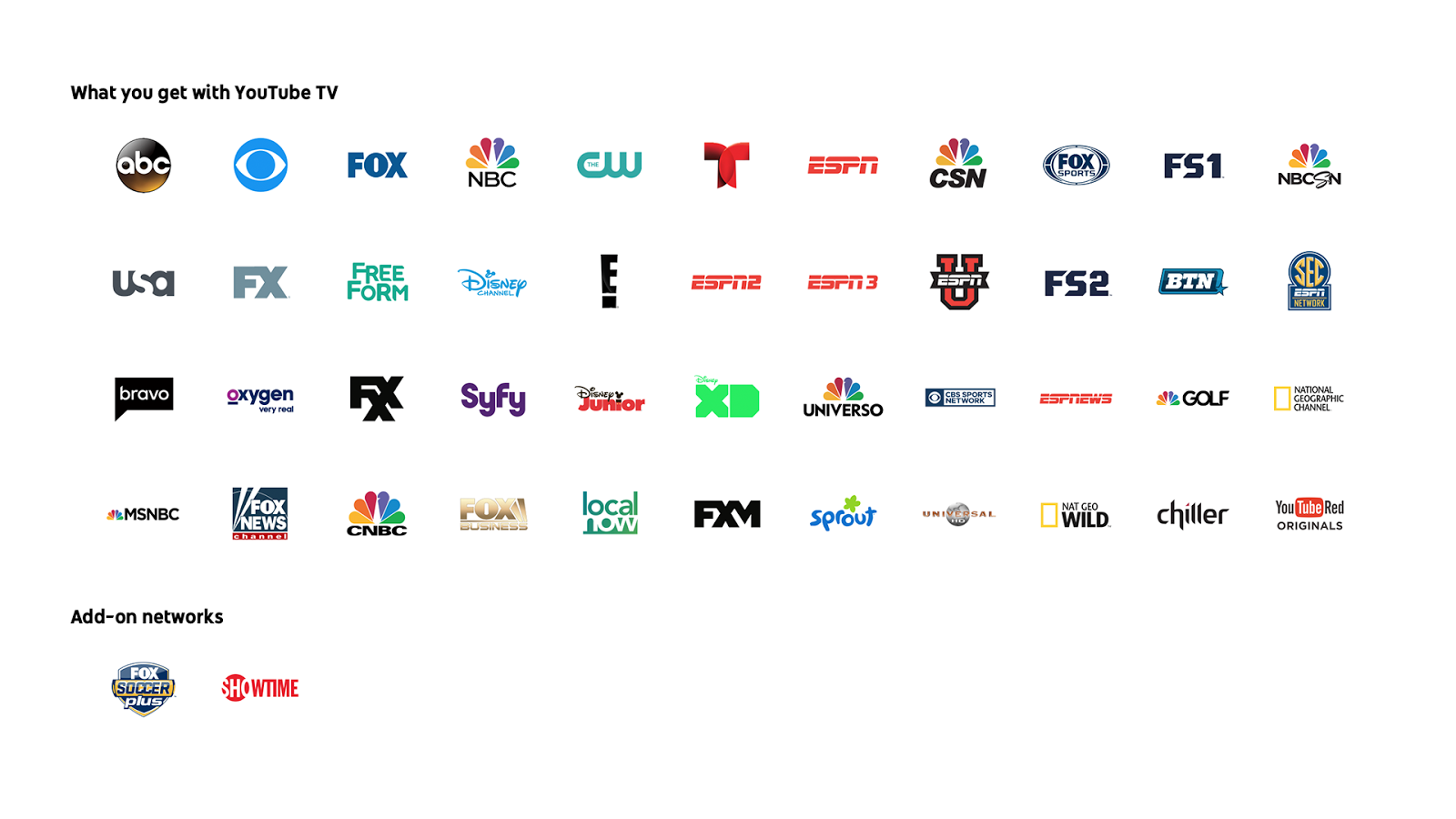 The service streams cable TV stations along with local stations from ABC, CBS, NBC and FOX. There is a good mix of kids, sports and news networks represented, but there are some big holes including no HGTV, Food Network, Discovery or AMC.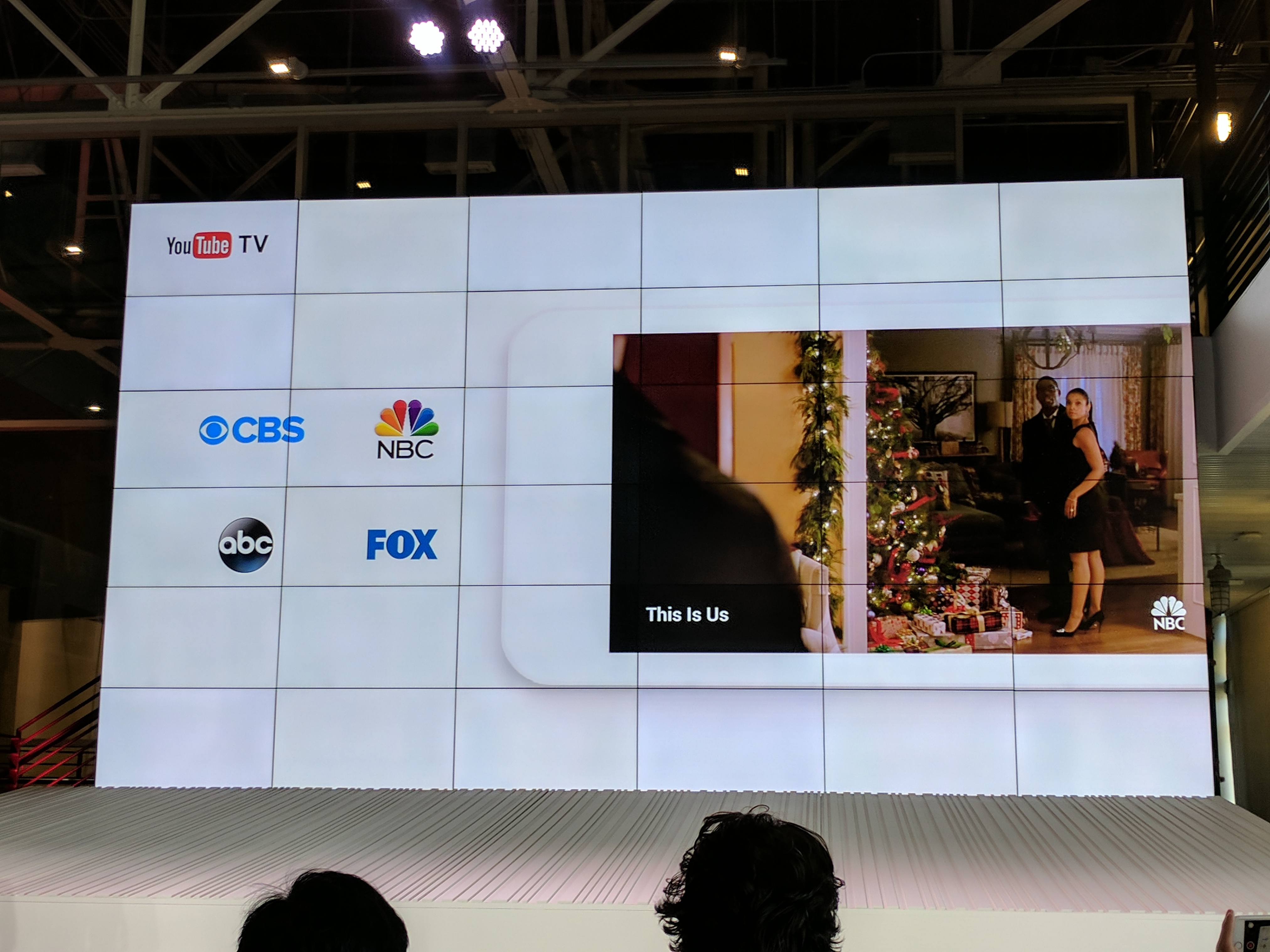 From a demo I saw, the service is slick. Live video and DVR recordings started playing almost instantaneously. You can continue watching your programming while you look for something else to watch. Recording shows is super simple. Just search for anything and in one tap YouTube TV will record all instances of the program you want.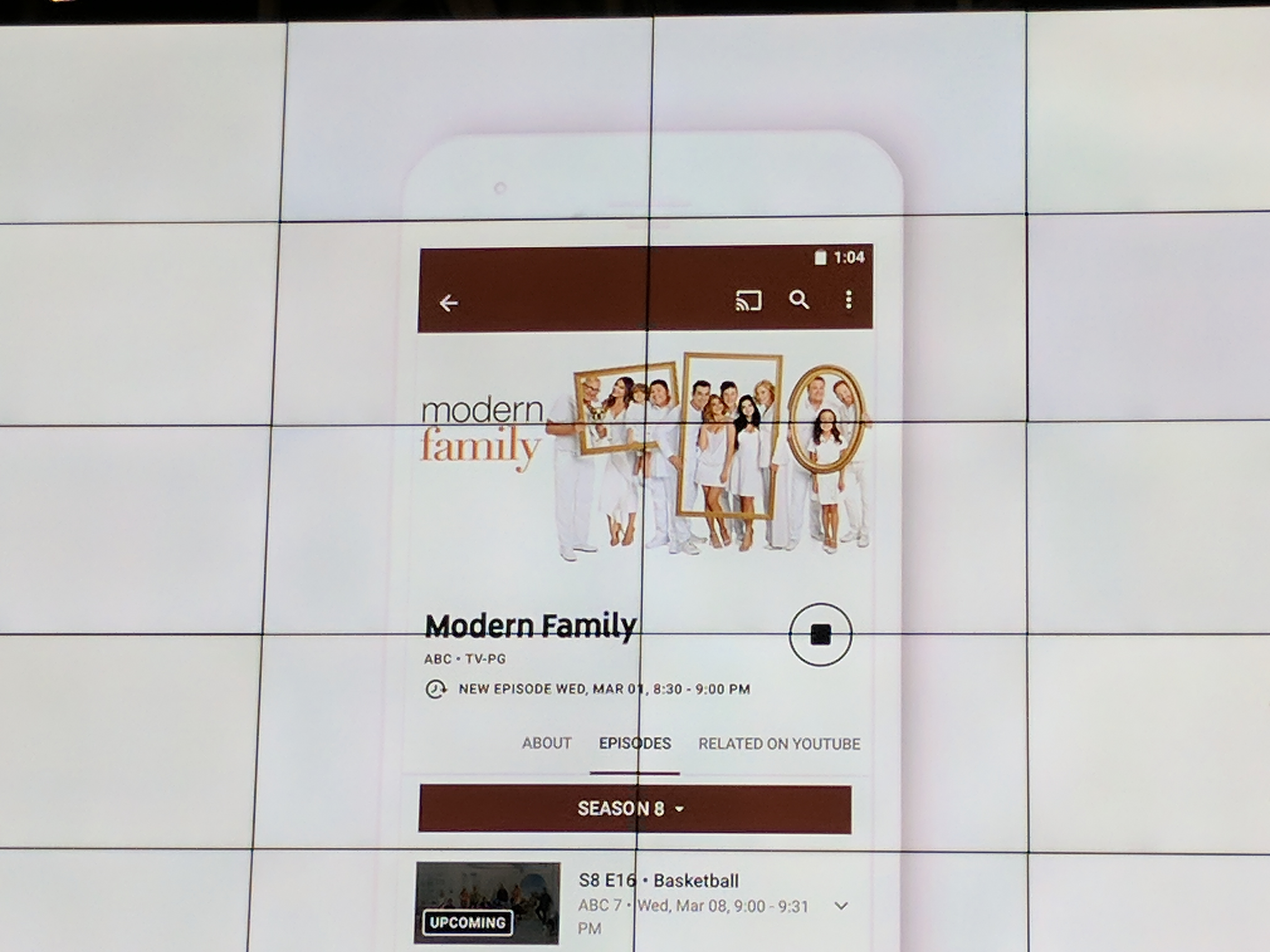 "That was a tremendous amount of focus for us from the launch - just making sure that when you turned on the app launched the app it felt like you were turning on TV and everything just worked," explained Christian Oestlien, a product manager at YouTube TV.
The most intriguing feature is the cloud DVR. You can record as many shows as you want at once and the storage is unlimited.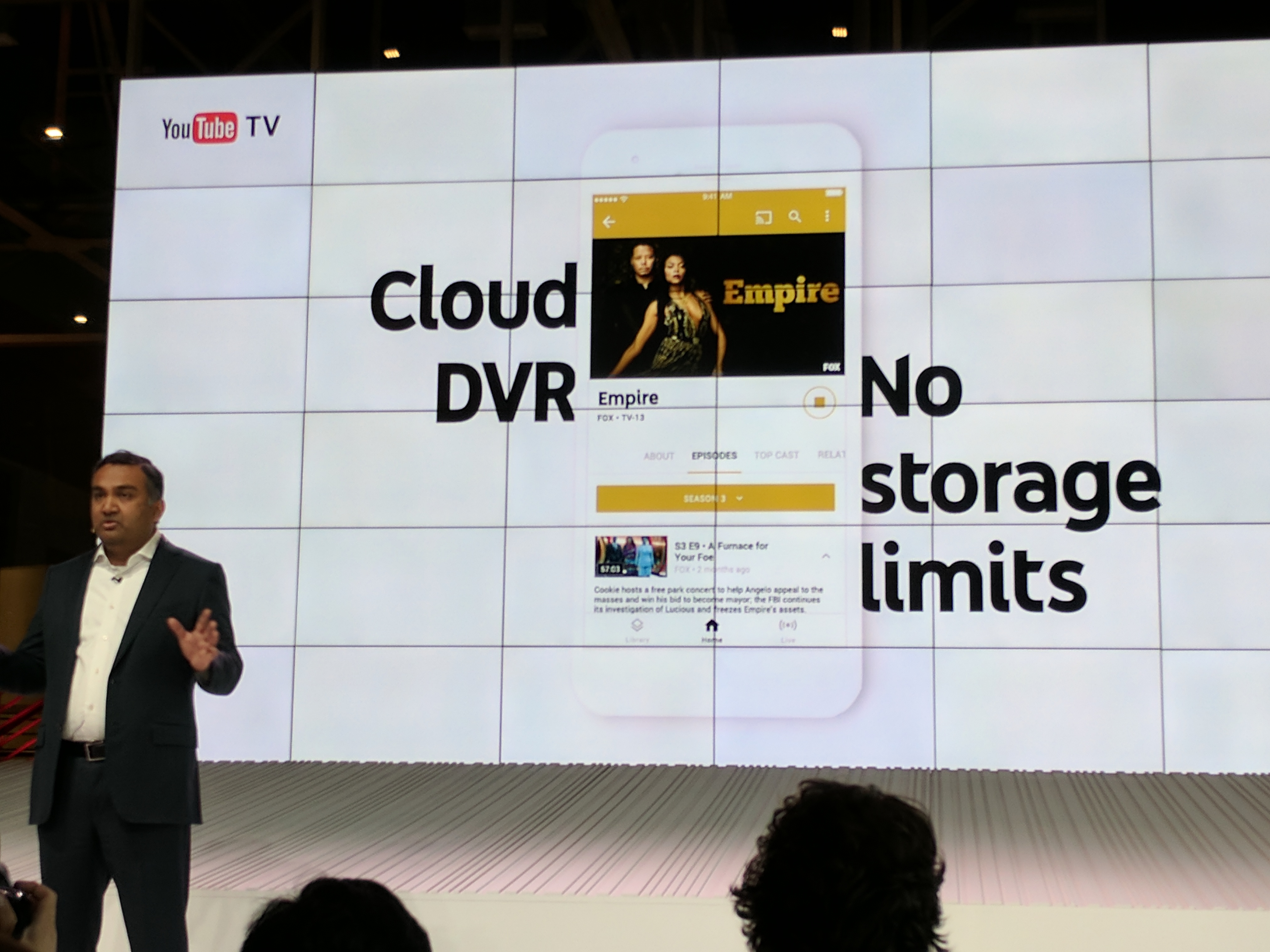 "It removes a huge barrier to using your DVR because you can just go in and tap on any show you want to record and we'll record every episode of it we can find no matter what channel it's playing on," said Oestlien.
The only limitation (likely due to rights) is that recordings are deleted after 9 months. You can access your DVR recordings from within anywhere in the US as long as your device is connected to the internet but you cannot download shows to your device to watch offline.
The other big caveat to all of this streaming goodness: actually getting YouTube TV to your TV screen isn't all that easy. You need to use your phone to "cast" the service to Google's own Chromecast device connected to your TV set, at least for now. Apps for devices like Apple TV and Fire TV won't be available at launch.
Keep in mind you can't totally cut the cord with your cable company - you also need a separate, high-speed internet connection to make this all work.
One other interesting feature that's included in your $35 monthly membership - 6 accounts. They are meant to be shared with your household members, so everyone has their own DVR list and personalized recommendations.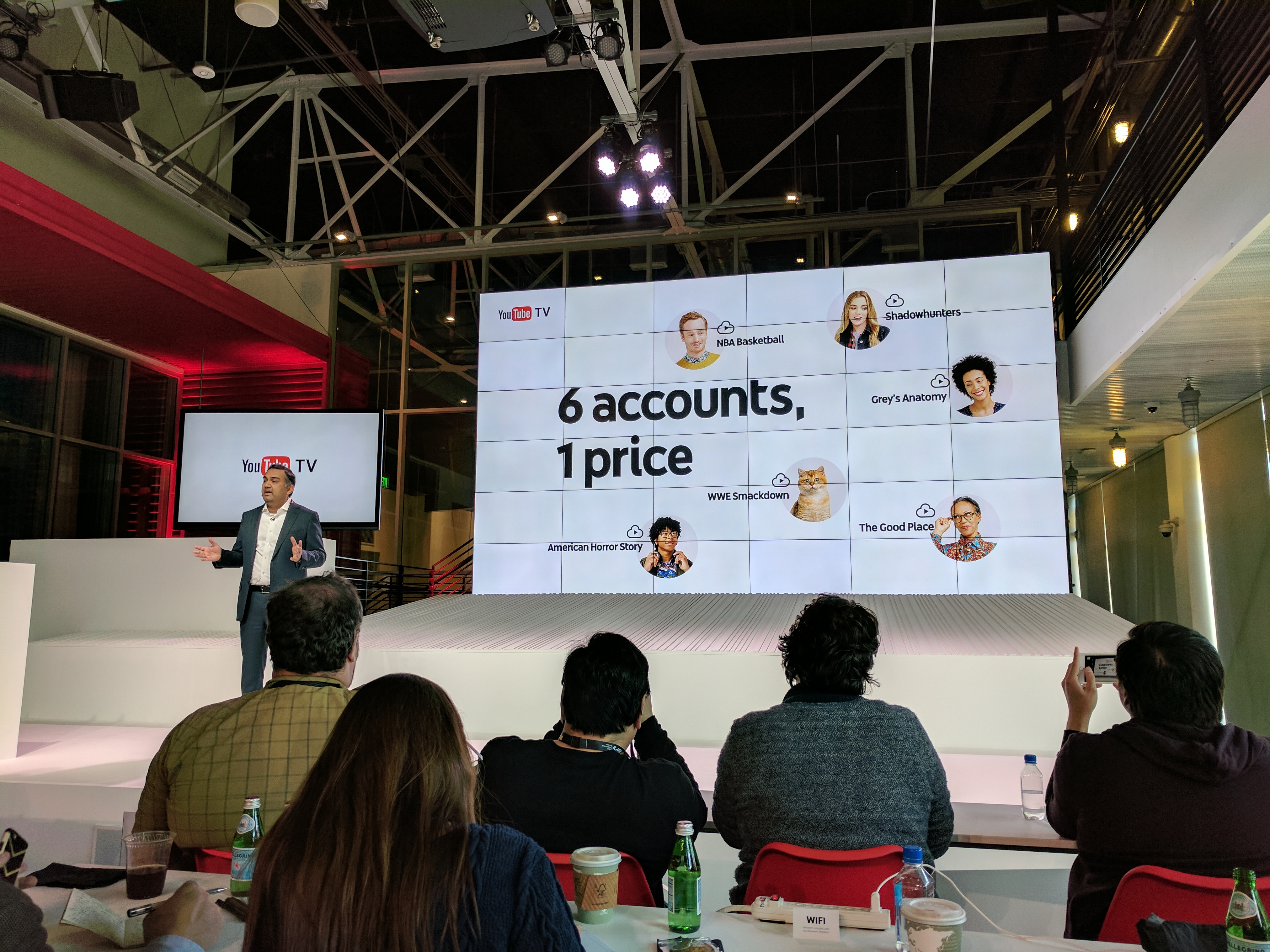 "It's really like your TV, your remote control and your DVR are sitting in your pocket traveling with you no matter where you are," said Oestlien.
YouTube hasn't given an exact launch date for YouTube TV, but they say it will be within the next few weeks or months. It will be available first in the largest TV markets.