This is an archived article and the information in the article may be outdated. Please look at the time stamp on the story to see when it was last updated.
One man died at a hospital after deputies found two men wounded when responding to an assault with a deadly weapon call on Sunday in Rancho Cucamonga, according to the San Bernardino County Sheriff's Department.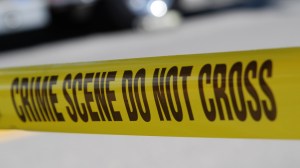 Deputies responded to the 8900 block of Foothill Boulevard (map) around 2:25 a.m., according to a news release from the Sheriff's Department.
Upon arrival, deputies found two injured male victims. Both were transported to a local hospital.
Donnie Reed, 39, was pronounced dead at the hospital, the release stated.
The second victim was listed in stable condition.
Additional information was not immediately available. The news release was labeled a "stabbing/homicide" incident.
Deputies asked that anyone with information contact Homicide Detail, Detective Daniel Hanke or Sgt. Trevis Newport, at 909-387-3589.