This is an archived article and the information in the article may be outdated. Please look at the time stamp on the story to see when it was last updated.
An investigation was underway Monday after two cars crashed in unincorporated Silverado leaving one person dead and six others injured, authorities said.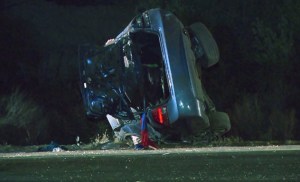 The two cars, both dark-blue Honda Civics, were reportedly traveling close together as they headed eastbound on East Santiago Canyon Road toward Silverado Canyon Road about 1:45 a.m.
The occupants of both vehicles knew one another, according to the California Highway Patrol.
The two cars were headed to a hang out area called Black Star Canyon when the driver of the lead car reportedly slammed on his brakes after seeing a deer, investigators said.
Three young men in the car were hospitalized in unknown condition.
The driver of the second car, identified as Antonio Escamilla, 19, of Irvine, reacted by slamming on his brakes and also crashed, according to investigators.
Marie Elizabeth Johnson, 16, who was not wearing a seat belt, was ejected from the vehicle and died at the scene, according to the CHP.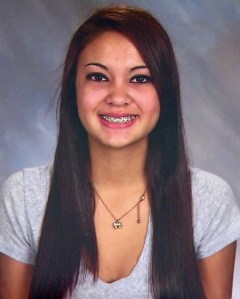 Johnson, who friends and family said went by "Lizzie," was a junior at Irvine High School.
"She was so young and just full of life and energy and I really hope she's in a better place now," her sister, Alex Johnson, said.
Escamilla, suspected of driving under the influence, was arrested on felony DUI and manslaughter charges at the hospital where he was being treated with major injuries.
The condition of the other two occupants, who were also hospitalized, was unknown.