This is an archived article and the information in the article may be outdated. Please look at the time stamp on the story to see when it was last updated.
Police were searching for multiple people after a man died and a woman was injured after a shooting in San Bernardino, according to officials.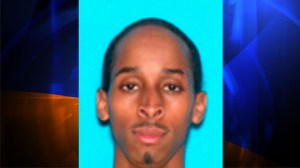 A fight and shooting near Arrowhead Avenue and Virginia Street (map) was reported to the San Bernardino Police Department around 6:30 p.m. Monday, a San Bernardino Police Department press release stated.
Responding officers found evidence of a shooting but no victims, according to the release.
Two shooting victims went to a local hospital where the male victim, identified as Jason Taylor, died within the hour, the release stated.
The 25-year-old female victim suffered gunshot wounds to her legs and was expected to survive, according to the release.
Police are searching for a black male and multiple female adults.
San Bernardino Police asked that anyone with information contact Detective Marco Granado at 909-384-5628 or Sgt. Gary Robertson at 909-841-5361.