This is an archived article and the information in the article may be outdated. Please look at the time stamp on the story to see when it was last updated.
Two alleged gang members have been charged with murder in the shooting death of a man killed in South Los Angeles while responding to a Craigslist posting earlier this month.
Ryan Roth, 17, and Markell Thomas, 18, were charged with murder, premeditated murder, and two counts of second-degree robbery, according to a criminal complaint provided by the Los Angeles District Attorney's Office.
Roth, who goes by "Casper," and Thomas, who goes by "Foe Much," according to court documents, are members of the same Inglewood gang, Los Angeles police Detective Chris Barling said at a news conference Monday.
"I think they were individuals … who thought this was a  way to make easy cash and money," Barling said.
Roth and Thomas were expected to appear for arraignment Monday afternoon in criminal court in downtown Los Angeles. Cameras were not permitted in the courtroom.
Roth was charged as an adult, Barling said.
They are accused in the fatal Oct. 19 shooting of Rene Balbuena, 41, who was killed after driving to 92nd Street and Gramercy Place with his 15-year-old son in an effort to purchase a cellphone that had been advertised on Craiglist.
The two suspects allegedly approached the car in which the father-son pair had arrived and demanded money, police said.
Balbeuna was shot when he got out of his car and later died at a local hospital; his son was also shot but was treated and released, police said.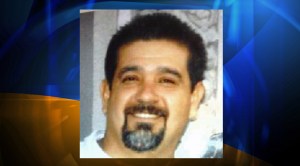 The suspects fled without getting any money, Barling said.
Balbuena's daughter Sandra and his wife Ana Guerrero spoke at Monday's news conference, emotionally and repeatedly thanking police for their help, saying investigators did not sleep.
"My dad is my best friend. He's everything to me and nothing is going to bring him back," Sandra said. "My brother's been through a lot too. I'm just really thankful I still have him."
Thomas is suspected in seven similar Craigslist robberies in the Baldwin Hills area between Aug. 2 and Oct. 7 in which a Samsung Galaxy cellphone was advertised for about $300, Barling said.
Roth, believed to have only participated in the attempted robbery of Balbuena, is suspected of shooting the victim, Barling said.
The criminal complaint includes additional allegations related to the use of a firearm and involvement with a gang.