This is an archived article and the information in the article may be outdated. Please look at the time stamp on the story to see when it was last updated.
Two boys have been arrested in connection with an alleged sexual assault of a student at Eleanor Roosevelt High School in Eastvale, authorities said.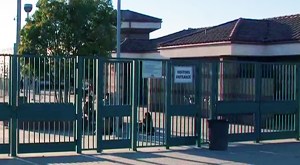 A school administrator contacted the campus police officer after being notified Monday that the alleged assault had occurred at the high school, according to a statement issued by the Riverside County Sheriff's Department.
The officer "located the student victim and learned that the assault occurred after school hours" on Sept. 25, the statement read.
Sheriff's investigators took over the case and determined that the assault had occurred on the school property, the department said.
The two boys were subsequently arrested and booked on multiple felony sexual assault charges at the Riverside County Juvenile Detention Center.
Their names will not be released due to their ages, authorities said.
"Investigators determined that this sexual assault is an isolated incident," according to the statement.
Anyone with information was asked to call Investigator Pabelico at the Jurupa Valley Station at (951) 955-2600.