This is an archived article and the information in the article may be outdated. Please look at the time stamp on the story to see when it was last updated.
Two passengers were killed in a car crash near Newbury Park when the driver lost control and crashed into a tractor parked on the right shoulder of the road.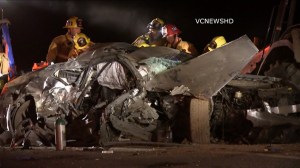 The incident happened around 11:30 p.m. Monday on West Potrero Road near Hidden Valley Road, according to officials.
Four people were riding in a late-model Infinity when it crashed into some parked construction equipment, Capt. Tony O'Hagan of the Ventura County Fire Department said.
Michael Hatcher, 26, of Newbury Park and Aimee Hoff, 23, of Thousand Oaks, died at the scene, according to coroner's officials.
The driver, identified as 23-year-old Collin Powell, of Newbury Park, was arrested on suspicion of felony DUI.
Powell suffered minor injuries in the crash.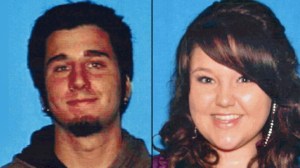 A 21-year-old woman in the seat behind Powell's was taken to the hospital with moderate injures.
The crash was likely caused by a combination of speed and possibly drugs and alcohol, according to the CHP.
Anyone with information was asked to call the CHP Moorpark area office at 805-553-0800.