This is an archived article and the information in the article may be outdated. Please look at the time stamp on the story to see when it was last updated.
A 2-year-old boy was in extremely critical condition after allegedly being assaulted by his babysitter's boyfriend, authorities said Tuesday.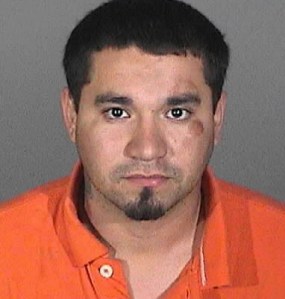 Elder Matamoros, 23, was accused of assaulting the toddler "using blunt force trauma," according to a Los Angeles County Sheriff's Department news release.
Homicide detectives had responded Sunday afternoon to a call about a "baby not breathing" in the 11400 block of Maza Street in Norwalk. When paramedics and detectives arrived, the boy was found to be unresponsive and was taken to Miller's Children's Hospital.
The child remained in extremely critical condition Tuesday evening, sheriff's spokeswoman Deputy Aura Sierra-Lidman said.
Investigators found the toddler had been left by his mother in the care of a resident at the Maza Street address.
Matamoros, who was described in the news release as "reportedly the boyfriend of the babysitter," was arrested at 6 p.m. Sunday, according to online county inmate records. He charged with cruelty to a child likely to produce death and was being held on $100,000 bail.
Anyone with information was asked to call the sheriff's Homicide Bureau at 323-890-5500.
Those who wish to remain anonymous can call 800-222-8477, or text the letters TIPLA plus their tip to 274637, or use the website lacrimestoppers.org.