This is an archived article and the information in the article may be outdated. Please look at the time stamp on the story to see when it was last updated.
A $20,000 reward was being offered for information that resulted in the capture of an inmate who escaped from an L.A. jail earlier this month, the Los Angeles County Board of Supervisors announced Tuesday.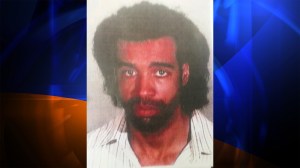 Christopher Lee Brown, 37, escaped from the Twin Towers Correctional Facility on March 12 by impersonating another inmate, according to the Los Angeles County Sheriff's Department.
Earlier that day, Brown was sentenced to four years in jail for two counts of second-degree commercial burglary and one count of receiving stolen property.
He was convicted of twice breaking into an Alhambra health care facility and stealing computers, compromising patient records for nearly 730,000 people, according to the L.A. County District Attorney's Office.
The $20,000 reward came after the Sheriff's Department issued a "wanted" flyer with a new compilation of photos of Brown on Monday.
He was described as standing 6 feet 3 inches tall and weighing about 200 pounds.
Brown is "a transient with no known address," according to a news release from Supervisor Michael D. Antonovich, who introduced the motion for the reward.
Anyone with information was asked to contact the Sheriff's Department's Major Crimes Bureau by calling 562-946-7231 or emailing MCBTIPS@LASD.org.
KTLA's Tracy Bloom and Melissa Pamer contributed to this report.