This is an archived article and the information in the article may be outdated. Please look at the time stamp on the story to see when it was last updated.
A woman, her 2-year-old daughter and her fiance were killed in a multi-vehicle collision in Fontana on Monday night, authorities said.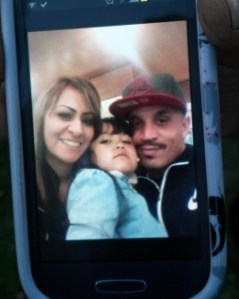 Fontana police and San Bernardino County firefighters responded at 8:38 p.m. after a 911 call reported a three-vehicle crash near the intersection of Citrus Avenue and Foothill Boulevard, according to the San Bernardino County coroner's website.
Shawn Michael Scott, 33, and 2-year-old Joelene Amaya were pronounced dead at the scene, the coroner said. The girl's mother 33-year-old Helen Amaya was transported to Arrowhead Regional Medical Center, where she died at 10:14 p.m.
At least three others were injured in the collision, authorities said.
"One of the vehicles was traveling at a high rate of speed" and "blew the red light," Lt. William Megenney told the Los Angeles Times.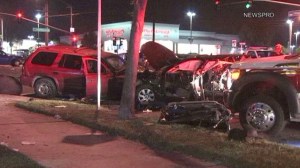 Autopsies will be conducted to determine the causes of death, the coroner's department said.
The Fontana Police Department was investigating the crash.