This is an archived article and the information in the article may be outdated. Please look at the time stamp on the story to see when it was last updated.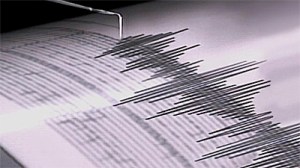 (CNN) — At least 30 people were killed and 800 injured when a powerful earthquake struck southern Iran on Tuesday afternoon, the state-run television network IRINN reported.
The magnitude-6.3 quake was centered about 100 kilometers (63 miles) southeast of Iran's nuclear power plant at Bushehr, the U.S. Geological Survey said.
The government-run Press TV network said it had been in touch with plant managers, and no problems had been reported at the single-reactor facility.
The quake "ruined" the city of Kaki, which is near the epicenter, the state-run IRNA news agency said.
Relief workers have been sent to help evacuate victims, and local authorities have requested helicopters to assist, the semi-official Fars news agency reported.
At least three strong aftershocks struck the same area in the hour following Tuesday, according to the USGS, and Press TV said authorities expect the number of casualties to rise.
The temblor could be felt across the Persian Gulf in Bahrain, Qatar and the United Arab Emirates, where some buildings in Abu Dhabi were evacuated and some businesses sent their employees home for the day.
The damage that earthquakes with magnitudes of 6.0 to 6.9 can produce varies widely.
Near the epicenter, quakes on the lower to middle parts of that range could leave negligible to slight damage in buildings of good design, and considerable to great damage — such as broken or fallen walls — in poorly designed structures, according to the USGS.