This is an archived article and the information in the article may be outdated. Please look at the time stamp on the story to see when it was last updated.
A $687.4 million emergency drought relief package is on its way to Gov. Jerry Brown's desk after easily clearing the Legislature on Thursday.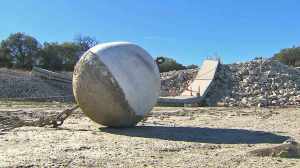 Brown and legislative leaders last week unveiled the proposal, which would free up the state's water supplies and provide assistance to residents who face economic hardship due to the drought.
"Today we provide significant relief," state Senate leader Darrell Steinberg (D-Sacramento) said in a floor speech. "This is a lot of money and will help thousands of California families dealing with the drought."
Republican Sen. Tom Berryhill (R-Modesto) voted for the bill despite saying it is "putting a Band-Aid on a shark bite."
Click here to read the full story on LATimes.com.