This is an archived article and the information in the article may be outdated. Please look at the time stamp on the story to see when it was last updated.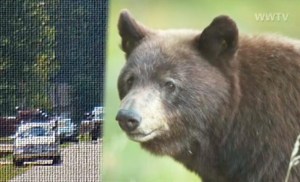 Bears rarely attack humans unless they feel threatened or territorial. But a 12-year-old girl jogging in Michigan is among the latest victims in a spate of bear attacks that has left seven people mauled in five states since Thursday.
Wildlife officials are running tests on a bear they killed to see if it's the same one that mauled Abby Wetherell on Thursday evening. The girl from Cadillac, Michigan, was out on her nightly jog when she was ambushed by a black bear.
"On her way back this time, a bear just kind of came out of nowhere and attacked her from behind, knocked her to the ground," her mother Elizabeth Wetherell told CNN affiliate WXMI.
Abby tried to get up, but the bear kept charging.
Click here to read the full story at CNN.com.