This is an archived article and the information in the article may be outdated. Please look at the time stamp on the story to see when it was last updated.
More than 700 Little League baseball players have been sidelined in Newport Beach: The city's entire league was suspended for having too many coaches on its board.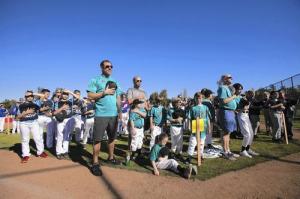 The league was suspended Wednesday, forcing the cancellation of Thursday and Saturday games for hundreds of Little League players.
Joe Jennings, a board member for Newport Beach Little League, told the Daily Pilot that the punishment seemed like an "extreme action that has been harsh for so many kids."
Click here to read the full story on LATimes.com.