This is an archived article and the information in the article may be outdated. Please look at the time stamp on the story to see when it was last updated.
SAN CLEMENTE, Calif. — U.S. Border Patrol agents seized marijuana valued at more than $14 million at a San Clemente checkpoint, authorities said.
The stash was discovered at 12:50 p.m. Thursday after agents stopped a 43-year-old man at the Interstate 5 checkpoint, authorities said.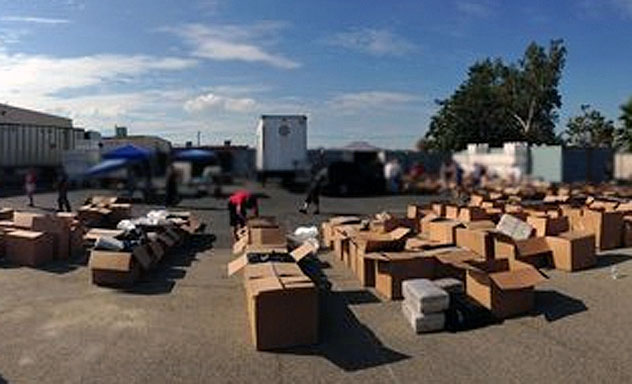 The suspect was hauling a 53-foot-long trailer and after being questioned was directed to an inspection area. A K-9 unit alerted agents to the trailer, which was found to contain 218 boxes filled with marijuana.
The marijuana weighed 18,458 pounds — about nine tons — with an estimated street value of $14,766,448, officials said.
Click here to read the full story on LATimes.com.